The latest Walmart VR experience is not designed to help their employees cope with Black Friday crowds, but sell products. And it's a sign that the future of retail lays in immersive experiences.
Walmart has teamed up Dreamworks Animation for a promotional tour of the film,How to Train Your Dragon: The Hidden World, which arrives on February 22nd. The VR experience takes place in trailer trucks in some of their massive parking lots. It almost sounds like a throwback to the 1980s when VR pioneers like Jaron Lanier had to pack up truckloads of computers and gear to demo early virtual reality experiences. Back then, the hardware was so unwieldy it took a 40-foot rig to haul it around.
It's a little different today. As Variety described it:
Walmart is using virtual reality to — what else? — get people excited to buy stuff.

The retailer teamed up with DreamWorks Animation for a touring VR experience tied to " ." Walmart is setting up installations in parking lots of its stores in 16 cities, starting Friday (Feb. 15) in Burbank and culminating in its hometown of Bentonville, Ark., on April 7-9.

The goal is to lure fans of the animated dragon franchise into the VR tent, where they'll strap on VR googles and take a seat in a motion-activated chair. They'll then take a nearly five-minute virtual flight and interact with Astrid, Hiccup, Toothless, Hookfang and other characters from the films — after which they'll be shepherded through a "branded, immersive gift shop."
We've never been huge fans of motion-activated chairs, but this is one case where they're actually ideal.
Walmart's New VR Experience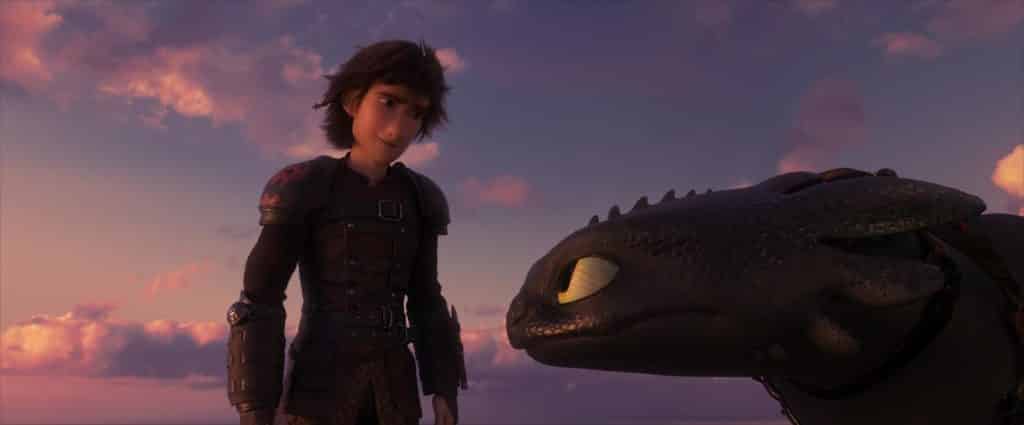 There's been a lot of focus recently on the crisis of retail – some see an apocalypse, others a renaissance. We surely have enough empty storefronts in New York City to reinforce the end-times perspective. But as Steve Dennis wrote in Forbes last year,
Physical Retail Isn't Dead. Boring Retail Is.
And that's where immersive technologies come in. It will no longer be enough to stock your shelves; you'll need to provide an experience. And tie-ins with movies are perfect. Variety continues,
For DreamWorks Animation, it's also an opportunity to hype the release of " ," which opens wide Feb. 22. The studio worked with Spatial&, acquired last year by Walmart's Store N°8 incubation arm, which was founded on the premise that VR and other emerging storytelling technologies will become major sales tools. It's the first VR activation for the startup (whose name, spelled out, is "Spatialand").
The VR experience is built on some serious hardware. It uses Intel Scalable Processors and HP's excellent Mixed Reality VR headsets. But the real artistry comes from the design and DreamWorks Animation's MoonRay software. There's an excellent article on the art director Pierre-Olivier Vincent's vision for the project at Animation World Network.
The vast environment of the Hidden World presented one of the biggest challenges to the production team. "The Hidden World was definitely very, very complex," Vincent affirms. "It's a very large environment, with an immense number of characters. There are also a lot of crystals that even with today's technology are still really heavy in terms of rendering time. With all the light passing through the crystals and bouncing off all those creatures with their bright colors, it was a very complex scene to do."

MoonRay, DreamWorks Animation's new proprietary rendering tool, was a key component to bringing the expansive Hidden World to life on the grand scale the filmmakers envisioned. The studio's first ray-tracing renderer, MoonRay calculates light as it functions in the real world by injecting billions of light rays into a scene, giving sense to light and shadows based upon the path they naturally take, and rendering shots in real-time.
People Outside the VR Experience
But as innovative as the design is, one of the most striking aspects of the project for us was the spectator experience.
Spectators? Really?
Surprisingly, Walmart took into consideration what parents and visitors do while waiting for others to go through the VR experience. From Walmart's press release,
The fun continues outside the VR experience where HP Chromebooks allow parents to follow along with the content their children are viewing and Omen by HP Gaming Laptops, based on Intel technology, provide entertainment for waiting participants and passersby.
This is smart design – even if it involves a truck in a parking lot. We see enough pitches for new VR projects, but there's almost never a reference to the people outside the experience. Seriously, you just don't see it.
It's as if the technology is so amazing and novel that we don't even have to think about anyone who is not wearing a headset. What people do while they're waiting for VR is a question few bother to ask. And even fewer try to answer.
Story-living as the Future of Retail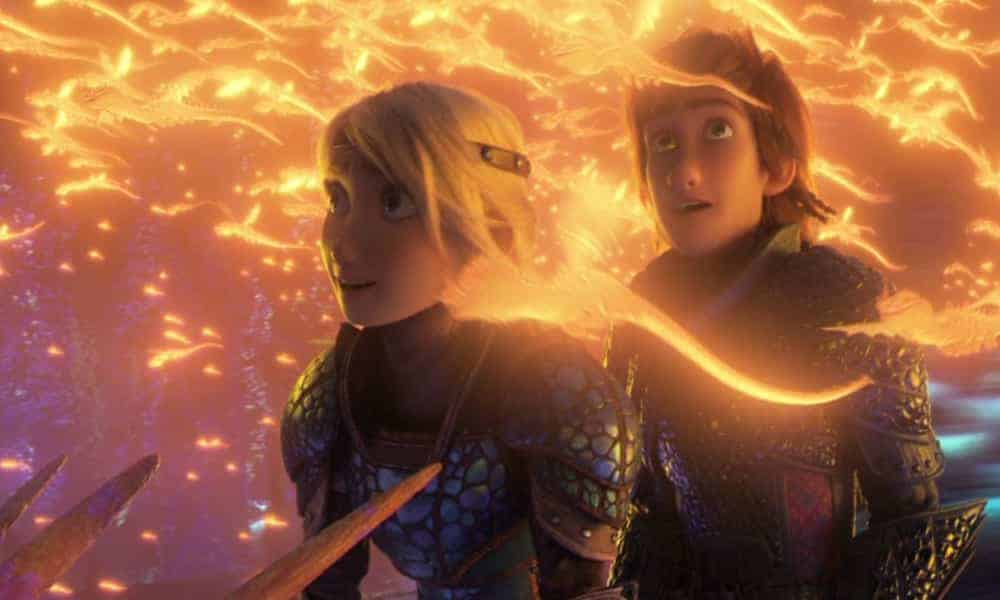 This is not just one project for one movie, but a step toward a new way of doing retail. Zara has produced some incredibly playful augmented reality experiences, but this is retail on a different level. As Joanna Popper, global head of virtual reality for location-based entertainment at HP Inc. said,
Working together with DreamWorks Animation, Walmart and Intel, we are using virtual reality to take the Hidden World from storytelling to story-living by bringing audiences to the center of the narrative.
Retail is not just about selling online or through brick and mortar stores. It's always been about the narrative – and there's no better way to do that than to place prospective customers at the center of the story. Someday, we may see the millions of square feet of retail space in malls dedicated not just to product storage and displays, but to virtual experiences that convey the products as stories. Open, nearly column-free space -it's ideal for virtual reality.
That would be far more transformative than current online sales – which continue the same model as traditional retail, just without the physical store.
Walmart's new VR experience will be found in the warmer sections of the country over the next few months. Even if you're not a fan of Big Box stores, check it out for the future of retail. Here's the schedule:
The How to Train Your Dragon: The Hidden World Virtual Tour will visit the following cities and Walmart stores between February 15 and April 9:
Burbank, California (1301 N Victory Place) – February 15-16
Pico Rivera, California (8500 Washington Boulevard) – February 17-19
Anaheim, California (440 Euclid Street) – February 22-23
San Bernardino, California (4001 Hallmark Parkway) – February 24-26
Las Vegas, Nevada (5200 S Fort Apache Road) – March 1-2
North Las Vegas, Nevada (6464 N Decatur Boulevard) – March 3-5
Glendale, Arizona (5010 N 95th Avenue) – March 8-9
Gilbert, Arizona (2501 S Market Street) – March 10-12
San Antonio, Texas (8923 W Military Drive) – March 15-16
New Braunfels, Texas (1209 S Interstate 35) – March 17-19
Grand Prairie, Texas (2225 I-20) – March 22-23
Allen, Texas (730 W Exchange Parkway) – March 24-26
Sugar Land, Texas (345 Highway 6) – March 29-30
Katy, Texas (1313 N Fry Road) – March 31-April 2
Rogers, Arkansas (4208 S Pleasant Crossing Boulevard) – April 5-6
Bentonville, Arkansas (406 S Walton Boulevard) – April 7-9
Emory Craig is a writer, speaker, and consultant specializing in virtual reality (VR) and artificial intelligence (AI) with a rich background in art, new media, and higher education. A sought-after speaker at international conferences, he shares his unique insights on innovation and collaborates with universities, nonprofits, businesses, and international organizations to develop transformative initiatives in XR, AI, and digital ethics. Passionate about harnessing the potential of cutting-edge technologies, he explores the ethical ramifications of blending the real with the virtual, sparking meaningful conversations about the future of human experience in an increasingly interconnected world.