Digital Bodies offers news and analysis of AR, VR, and AI (ChatGPT and Bard) and how these developments will impact education, nonprofits, businesses, and government organizations. Augmented and virtual reality, and artificial intelligence, are converging technologies that will transform how we communicate, learn, work, and understand the world and ourselves.
We are at an inflection point where our digital tools and platforms are no longer passive extensions of ourselves but active partners in our lives. The possibilities are exciting; the ethical challenges are profound. Join us as we explore how the human becomes digital, and the digital becomes human.
We offer a wide range of VR and AI (ChatGPT) consulting services to address your needs. We work with education (both K12 and higher education), business, nonprofits, NGOs, and international organizations. Digital Bodies is based in the West Village/Meatpacking District in New York City and was co-founded by Emory Craig and Maya Georgieva.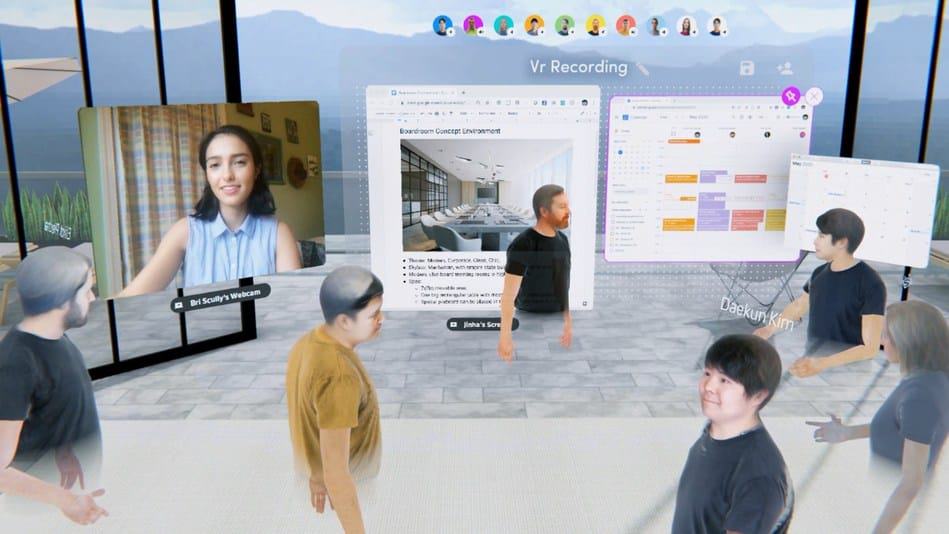 Research and Consulting services
Are you considering the use of augmented and virtual reality, AI, or other innovative technologies in your organization? Please take a look at our consulting services and featured talks. We offer talks highlighting industry trends, conduct design thinking sessions, and provide experiential workshops for education, nonprofit, and corporate clients.
Who we are
Emory Craig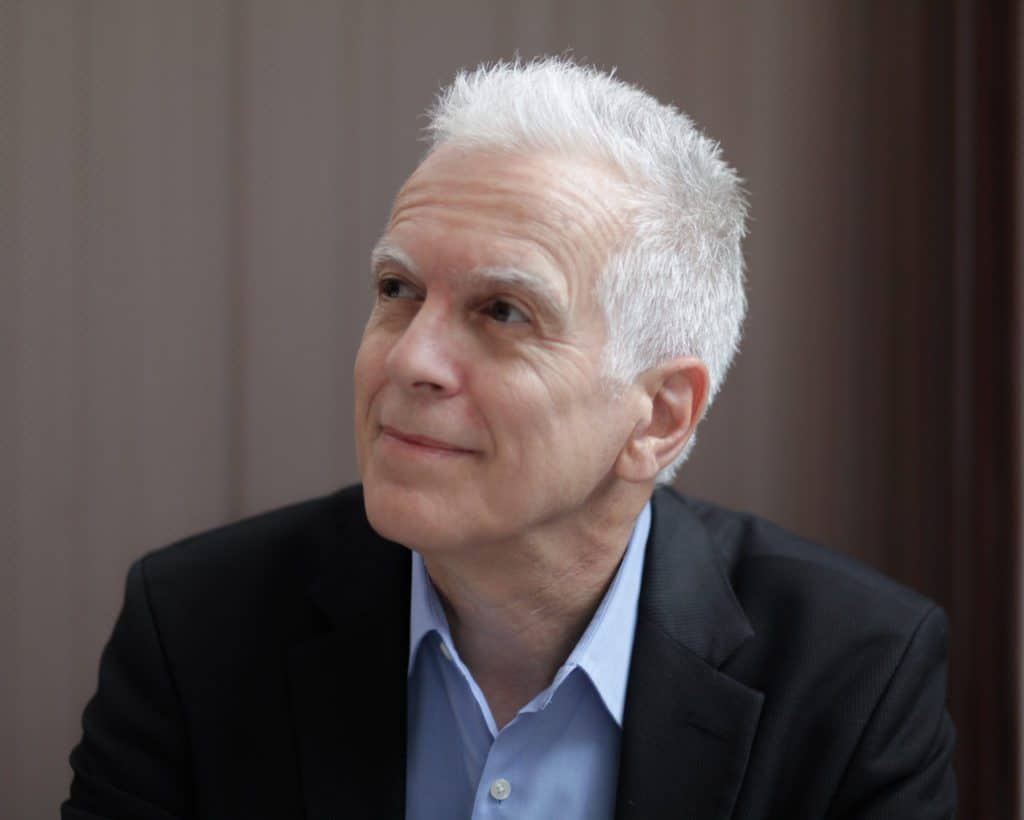 Emory Craig has years of experience as an innovator and leader in the creative industries and in higher education, where he has served as faculty in Media and Ethics, Director of eLearning, and Interim CIO. He has worked with educational institutions, libraries, and nonprofits to implement innovative learning environments and spark creative transformation. In 2017-2018, he co-authored the EDUCAUSE-ELI series: "VR and AR: Stepping into the New Frontier of Learning." He has spoken at conferences around the world and worked with the US Agency for International Development, the United Nations, and the Organization for Economic Co-operation and Development (OECD).
As a futurist and writer, he is fascinated by the ways VR and AI will transform human experience and concerned by the potential ethical challenges. He focuses on the personal and organizational strategies we will need to learn and live in the future where experiences are available on-demand, and the boundary between the real and the virtual disappear. An active participant in the NYC startup community, his background spans business, higher education, and the art world. 
Maya Georgieva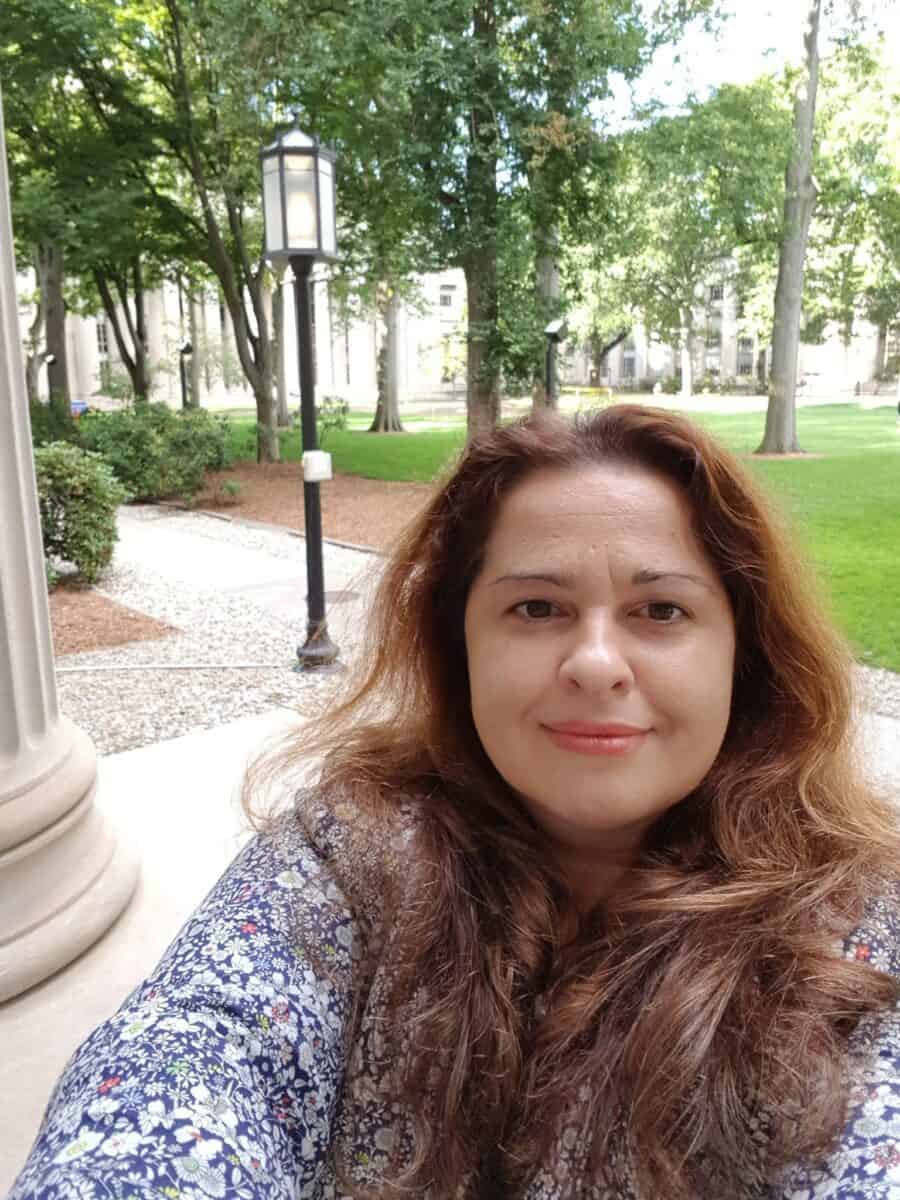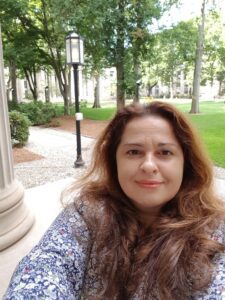 Maya Georgieva is an EdTech strategist, author, and speaker with more than 15 years of experience in higher education. Maya is the Director, Education Futures / XReality Center at The New School, where she leads innovation in the design of technology-enhanced learning and VR, AR, and Mixed Reality initiatives. She works to engage the community and provide strategic leadership in creating an institutional culture and capacity for innovative design with emerging technologies. Maya works closely with the CIO, the Vice Provost for Curriculum and Learning, university academic groups, and faculty in the design, development, management, and evaluation of new digital learning initiatives across the five colleges Parsons School of Design, Eugene Lang College of Liberal Arts, the College of Performing Arts, The New School for Social Research and the Schools of Public Engagement. Maya leads the XReality Center, a new research center at The New School, with the purpose of advancing the study and design of emerging technologies in the field of virtual, augmented, and mixed realities.
She is the co-founder and Chief Innovation Officer at Digital Bodies, a global consulting group focusing on the impact of immersive VR/AR/MR and wearable technologies on education and society. Her work focuses on digital learning, innovation in education, immersive learning, and storytelling. She a member of the Expert Panel for the New Media Consortium Horizon Report for Higher Education and serves on several educational and corporate learning boards. Maya has been instrumental in developing partnerships within and outside higher education with startups, corporate, and non-government organizations. In 2018 she spoke at the European Commission on Immersive Learning. Maya frequently speaks at national and international forums on innovation and the future of education and consults startups in this space.
Previously she led the Center for Innovation in Teaching and Learning at the Stern School of Business, New York University. Maya provided strategic leadership to advance academic initiatives that transformed the teaching-learning environment. She has spearheaded the implementation of instructional design and technology, learning space design, blended and online learning, digital storytelling, mobile and social platforms, and faculty development initiatives. Her work and projects focused on design thinking and the innovative use of immersive and mobile technology to foster higher levels of student engagement.
Maya is the recipient of the 2014 Campus Tech Education Futurist Award. In 2013, Maya's Five Minutes of Fame talk on innovation in education was one of the most popular in the New Media Consortium series. In 2014, she delivered a second Five Minutes of Fame talk at NMC, focusing on the design of new learning experiences and the future of education. Her latest 2017 NMC talk is titled From Leonard to Google's Tilt Brush in VR: The Birth of a New Medium.  Her work has been featured at EDUCAUSE, Educause Learning Initiative, Fulbright, SXSW, MIT Media Lab, Salesforce, EU Commission, New Media Consortium (NMC), Online Learning Consortium (OLC), Campus Technology, EdMedia, GMAC, AACSB, Edutopia, Google, and Intel Engage Education. In 2010 – 2011, in partnership with XanEdu Publishing, Maya led the iPad pilot initiative at Stern. The project was recognized with the Campus Technology Innovator Award for designing a student-centered iPad App.
Let's Start a Conversation
We welcome your questions, comments, and proposals. You can use the contact form at the bottom of this page or email us (we will never spam or send unsolicited emails to you). We are also easy to reach through our social media profiles. Please get in touch if you have breaking news or a tip on what we should cover.
Digital Bodies on Social Media
Follow us for more AR, VR, and AI news and analysis. Digital Bodies is on Facebook and Twitter. You can also find Emory Craig or Maya Georgieva on Linkedin.
Contact Form