Here are the articles from our EDUCAUSE-ELI series, "VR and AR: Stepping into the New Frontier of Learning." These were written in 2017-2018 and predate the release of standalone HMDs like the Oculus Quest, Lenovo Mirage Solo, HTC Vive Focus. There have also been new releases in the Windows Mixed Reality headsets, from the HoloLens 2 to HP's Reverb HMD since the articles were published.
Despite the technology developments, many of the ideas here remain deeply relevant for the use of virtual reality in education and other organizations. New designs in immersive learning spaces, VR in the humanities, students as creators, and the ethical challenges in immersive experiences are not dependent on technology, but on our ability to creatively use the innovative potential inherent in VR, AR, and Mixed Reality.
We'll revisit many of these topics in the future – both here on Digital Bodies and in other publications.
Articles in the New Frontier of Learning Series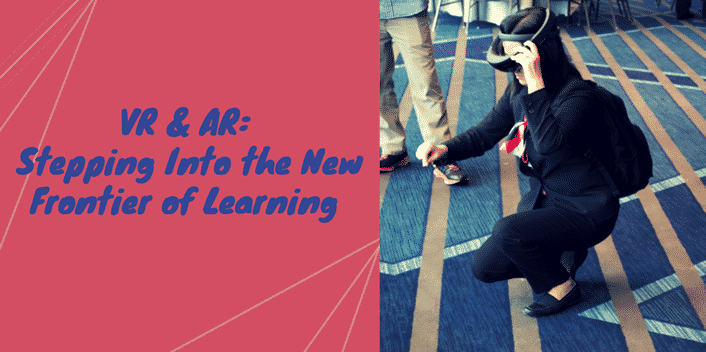 With virtual and augmented reality (VR and AR), we are on the cusp of the next wave of the Digital Revolution. Immersive computing will impact multiple areas of culture and society, transforming the way we play, work, communicate, and express ourselves. As we reimagine education in the digital age, immersive computing may offer us one of the most significant opportunities to transform learning. June 30, 2017.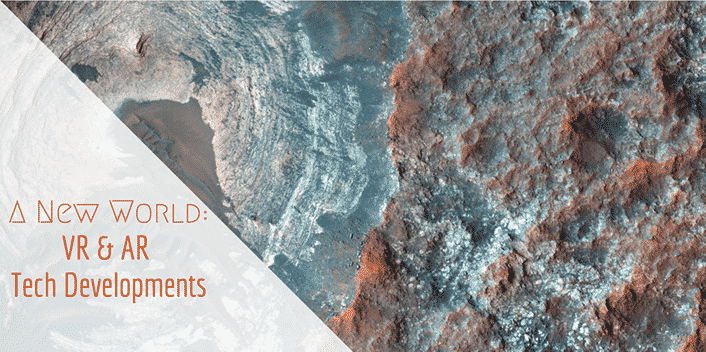 In the second article of our Stepping into the New Frontier of Learning series — we'll examine the recent developments in VR and AR. From the work of innovators in the 1960s to early installations in university labs, the technology has a long history. And it's one that's been often held back by repeating cycles of promises and disappointment. We're not out of the woods yet, but the developments in standalone HMDs such as the Oculus Quest have changed the VR landscape. Monday, July 17, 2017.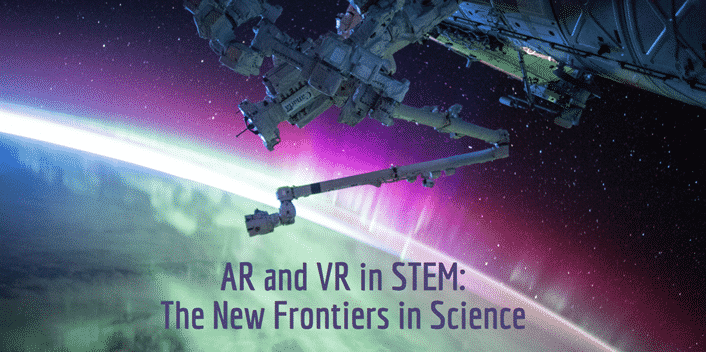 It was apparent early on that virtual and augmented reality would bring sweeping changes to STEM curriculums. In this article, we offer several inspiring examples and critical insights on the future of immersive learning and the sciences. Immersive technologies will revolutionize learning through experiential simulations, modeling and spatial representation of data, and a sense of presence in contextual gamification. Friday, August 4, 2017.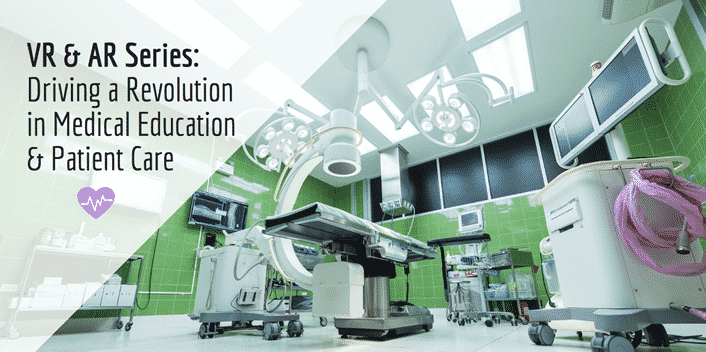 One of the most exciting developments in virtual reality has been its rapid entry into medical education and healthcare. It is in the medical field that VR and AR seem to be not so much technologies of the future as of the present. Researchers, doctors, and nurse educators are discovering innovative ways to leverage immersive technologies and transform both healthcare teaching and practice. Here, we've already stepped into the new frontier of learning. Wednesday, August 30, 2017.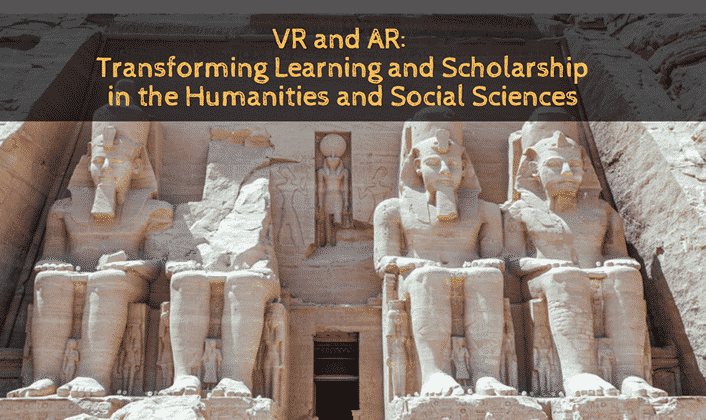 What if a text or work of art is no longer read, but instead, experienced? What new questions are raised when it's possible to visit an author's home or stroll through the streets of an ancient city? How will our interpretations of literature, art, history, and archaeology change when we are no longer passive recipients but co-constructors and actors in immersive experiences? How will this challenge us to think outside our current learning paradigms? These and other questions arise when we examine the impact of immersive technologies on the humanities and the social sciences. Friday, October 6, 2017.

As VR and AR move beyond the pop-up spaces and makeshift corners of libraries and media centers, we have an opportunity to think creatively about the design of learning spaces that will support immersive technologies. In recent years, higher education has invested heavily in redesigning classrooms and incorporating new technologies. The result has been innovative spaces that include both formal and informal opportunities for learning. Tuesday, October 31, 2017.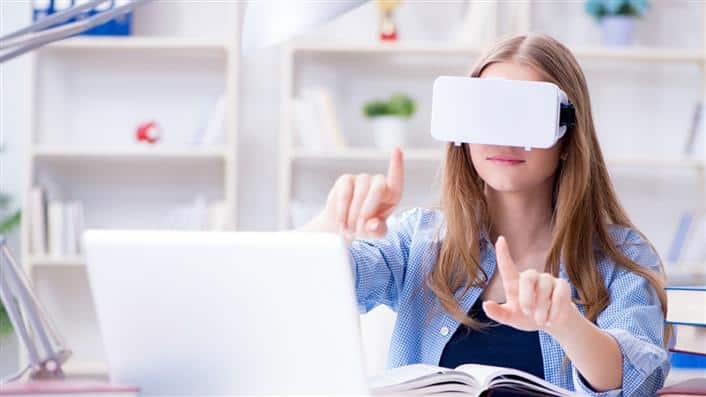 In working with faculty, staff, and administrators in higher education, we're often asked, How do you get started with VR? What will be the impact of immersive computing on education? What are the real benefits for students beyond the novelty factor of the technology? One way – which to our minds is critically important – is to see students as creators and world builders of our future. Friday, December 15, 2017.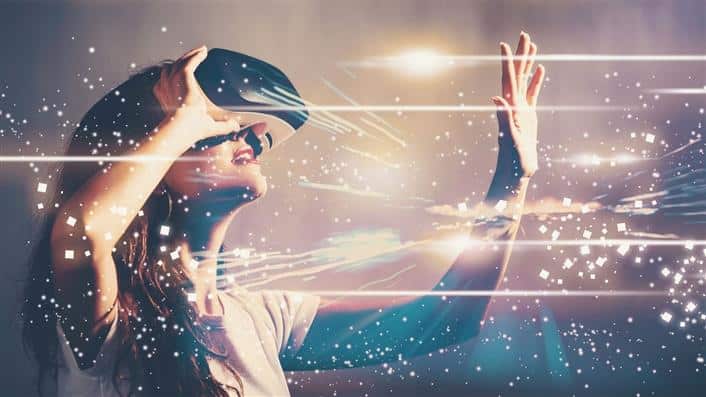 Storytelling traces its roots back to the very beginning of human experience. It's found its way through multiple forms, from oral traditions to art, text, images, cinema, and multimedia formats on the web.
As we move into a world of immersive technologies, how will virtual and augmented reality transform storytelling? What roles will our institutions and students play as early explorers? In the traditional storytelling format, a narrative structure is presented to a listener, reader, or viewer. In virtual reality, in contrast, you're no longer the passive witness. As Chris Milk said, "In the future, you will be the character. The story will happen to you." This is the new frontier of learning – when the story isn't merely shared with you but happens to you. Thursday, February 8, 2018.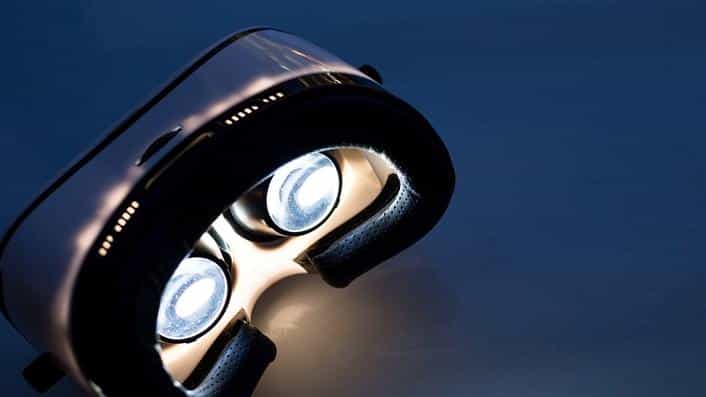 As virtual and augmented reality rapidly develops, we have seen their potential to transform our relationship to technology and society. In the many projects we have chronicled in this series, we see an expanding opportunity to reinvent learning. However, immersive technologies will raise new ethical challenges, from issues of access, privacy, consent, and harassment to future scenarios we are only now beginning to imagine. Since we wrote this article, it has been a major focus of our work. Tuesday, April 10, 2018.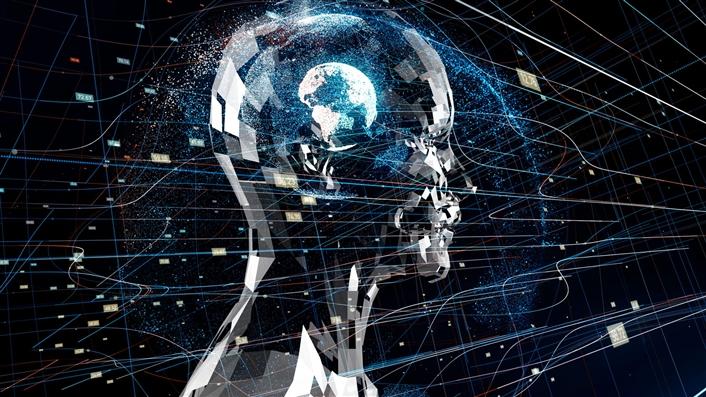 Over a year ago, we started the Immersive Learning series as a way to continue the conversation sparked by multiple workshops and an EDUCAUSE Learning Initiative (ELI) webinar we co-presented titled "Virtual and Augmented Reality: Stepping Into the New Frontier of Learning." The series highlighted the emerging developments around virtual reality (VR) and augmented reality (AR) and encouraged further exploration from the higher education community. Since the series began, many institutions have launched immersive projects, while others are developing VR and AR labs. The interest and experimentation around these developments continue to grow, as we've seen in the recent ELI online event "eXtended Reality (XR): How AR, VR, and MR Are Extending Learning Opportunities."
Our series covered a wide range of topics, including STEM, digital humanities, immersive storytelling, students as producers, and spaces for immersive learning. As we wrap up the new frontier of learning series, we want to highlight the changing technology landscape, revisit the ethical issues we will confront, and explore the impact on learning and look into the future.
Ten articles over a year and a half, and we've just scratched the surface. We end the series in the only way we can . . .
To be continued . . .