This has been a week of news on Microsoft's HoloLens and AR Developments. First, we hear that a HoloLens AR App is coming to iOS and Android devices later this spring. And on Sunday, we'll get to see the new HoloLens 2 (details of the live stream below). The larger question – and our interest here – is what is Microsoft's ultimate goal in the augmented reality space? Are they targeting enterprise? Education? Entertainment?
We're betting on enterprise for now. Redmond has never done that well in the consumer space (remember those Windows phones?). That means HoloLens 2 will have some educational use but no mass adoption. And while they are a few HoloLens initiatives in retail, we not expecting more. HoloLens is not the kind of device you'll carry around all day.
If so, that means they're ceding the future consumer market to Apple and possibly Magic Leap. We'll know more on Sunday.
A HoloLens App on Your Phone?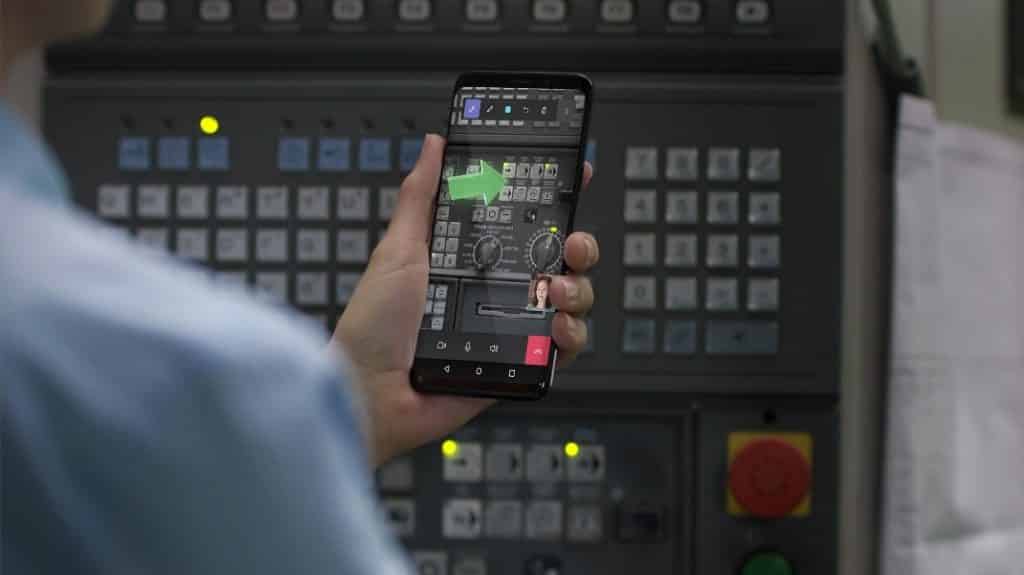 Do you need a HoloLens app on your phone? Short answer, no. At least for consumers. Both Apple and Google have the market cornered. And retailers like Ikea and Wayfair have effectively leveraged these platforms for retail. It's hard to see how Microsoft can jump ahead here. But their Remote Assist feature has possibilities.
Here are the details on the AR app from UpLoadVR.
. . . as time has moved on, everyday smartphones have become increasingly capable of doing what HoloLens does through their screens. Android's ARCore and iOS' ARKit both bring convincing AR to phones. To that end, Microsoft will soon publish Dynamics 365 Product Visualize as an iOS preview and Dynamics 365 Remote Assist as an Android preview.

Product Visualize is essentially a 3D model viewer. It lets sellers project their products into real-world spaces. It's like that classic AR use case of projecting a virtual couch into the corner of your room before you buy the real one.

Remote Assist, meanwhile, is another much-touted use case. It allows people to call remote experts when using complex machinery. The expert is able to give on-screen instructions and walk you through the process.
Remote Assist will be useful for companies that have balked at the cost of HoloLens. And we might see a few educational applications as well. We're sure EdTech vendors already see AR dollar signs floating in front of their eyes (apologies for the pun). But these apps are not the future – only a roadside rest area at best.
The Real Microsoft AR HoloLens News
Cut to the chase. HoloLens 2 is what everyone is waiting for. The current version seemed revolutionary back in 2015. It was our second experience of walking around with a computer strapped on our head (Google Glass being the first). Don't worry, we didn't wear it out on NYC streets. More seriously, it was our first encounter with a wearable that scanned your environment.
It's fascinating to watch technology interact not with you but its physical environment.
As a wearable AR device, it clearly capitalized on its potential. There is the well-known Case Western Reserve HoloLens medical education project, it's use by Thyssen Krupp's elevator technicians and the more recent $480 million dollar contract with the military. The last initiative using military-grade HoloLens has generated criticism among Microsoft employees.
But years later, HoloLens no longer seems so revolutionary. The rapidly expanding number of AR Experiences on your Smartphone do something very similar. And while you have to hold a phone in your hand, you won't find $3,000 missing from your bank account — nothing to sneeze at.
The crux of the issue here will be the form factor. Will it be light (and stylish) enough to wear around the office or at home? Will the field of view match the Magic Leap One. According to Microsoft, HoloLens 2 will,
Transform spatial understanding through advanced sensors and AI at the edge to make technology more personal and natural.
Marketing talk like that can mean pretty much anything. But if it is truly "personal" and "natural", it could be a game-changing device. If you're interested, the Microsoft AR HoloLens announcement will be live-streamed from Mobile World Congress in Barcelona at 6:00 p.m. CET on Sunday. We'll be following Microsoft's vision of the future later this weekend.
Emory Craig is a writer, speaker, and consultant specializing in virtual reality (VR) and artificial intelligence (AI) with a rich background in art, new media, and higher education. A sought-after speaker at international conferences, he shares his unique insights on innovation and collaborates with universities, nonprofits, businesses, and international organizations to develop transformative initiatives in XR, AI, and digital ethics. Passionate about harnessing the potential of cutting-edge technologies, he explores the ethical ramifications of blending the real with the virtual, sparking meaningful conversations about the future of human experience in an increasingly interconnected world.