It was a surprise to hear that Google is developing an AR device – codenamed Project Iris. They were an early player in the XR space with Google Glass (released in 2012) and Google Cardboard (in 2014). From 2016 to 2019, the company pushed its Daydream platform to set standards for VR headsets and encourage wider adoption among the public.
But all those efforts resulted in dead ends, with Google's more recent work being little more than the release of Lens, their lightly-used AR app. They've made vague statements about R&D work and allowed their competitors, especially Meta, to take center stage. No one expected Google to walk away from AR/VR, but it's been an inscrutable path to Project Iris, and we're still not sure if their AR Glasses will see the light of day.
The Recent News on Project Iris
TechCrunch summarizes the recent report from The Verge on Project Iris,
Today's report cites a combination of inside sources and job listings, which appear to point to a device running a new operating system on a custom chip (à la the latest Pixel handset) that would outsource some of its on-board processing power to remote servers. That would be in line with the company's remote gaming effort, Stadia, which has thus far been met with a lukewarm reception. One imagines it would either rely on an on-board 5G connection or would utilize a connected handset. As with cloud gaming efforts, latency could prove a hard problem to solve on a product designed to be worn outside of the home.
The Verge offers a few more details on Project Iris,
A 2024 release date
A unique OS based on Android
Outward-facing cameras to blend a real-world video feed with digital graphics
Like Google Glass and North's smart glasses, the wearable would be self-contained, with its own power supply.
We don't know much more than this, except that it's safe to say that Google's project doesn't come anywhere near the billions in funding or thousands of employees that Meta and Apple are putting behind their own augmented reality projects.
Google's Inscrutable Path to AR Glasses
Google Glass
We vividly remember the early days when Google Glass burst upon the scene in New York City as we're located only a few blocks from Google's eastern headquarters. Google Glass wasn't something we saw through media coverage – it was everywhere on the street. It found fascinating applications in healthcare (live streaming surgical procedures), education and training (language learning, first-person video guides, etc.), and helping children with autism. It was a brilliantly conceived device, but in the end, it couldn't deliver on its promise (active users had to supplement the puny battery with a battery pack) and was mired in controversy. To be charitable, one might say Google was simply a decade too early.
A later enterprise version of Glass never gained the traction of its HoloLens competitor. We may not know much about Project Iris, but it is clear that Google has given up on the idea of positioning a mini-monitor in front of your eyes. As with most other AR devices, digital objects (and possibly beings) will appear in the same Lens through which you experience the world.
Google Cardboard, Daydream, and Expeditions
Google's early work in VR was equally groundbreaking, with Google Cardboard serving as an inexpensive introduction to virtual reality for millions of users. Despite the later arrival of low-cost HMDs like the Quest, it still finds use in many schools and universities around the world. That early work expanded into Google's Daydream platform from 2016 to 2019. But the promises of hardware standards faded, and developers never jumped on board.
Creatives and Educator Left Hanging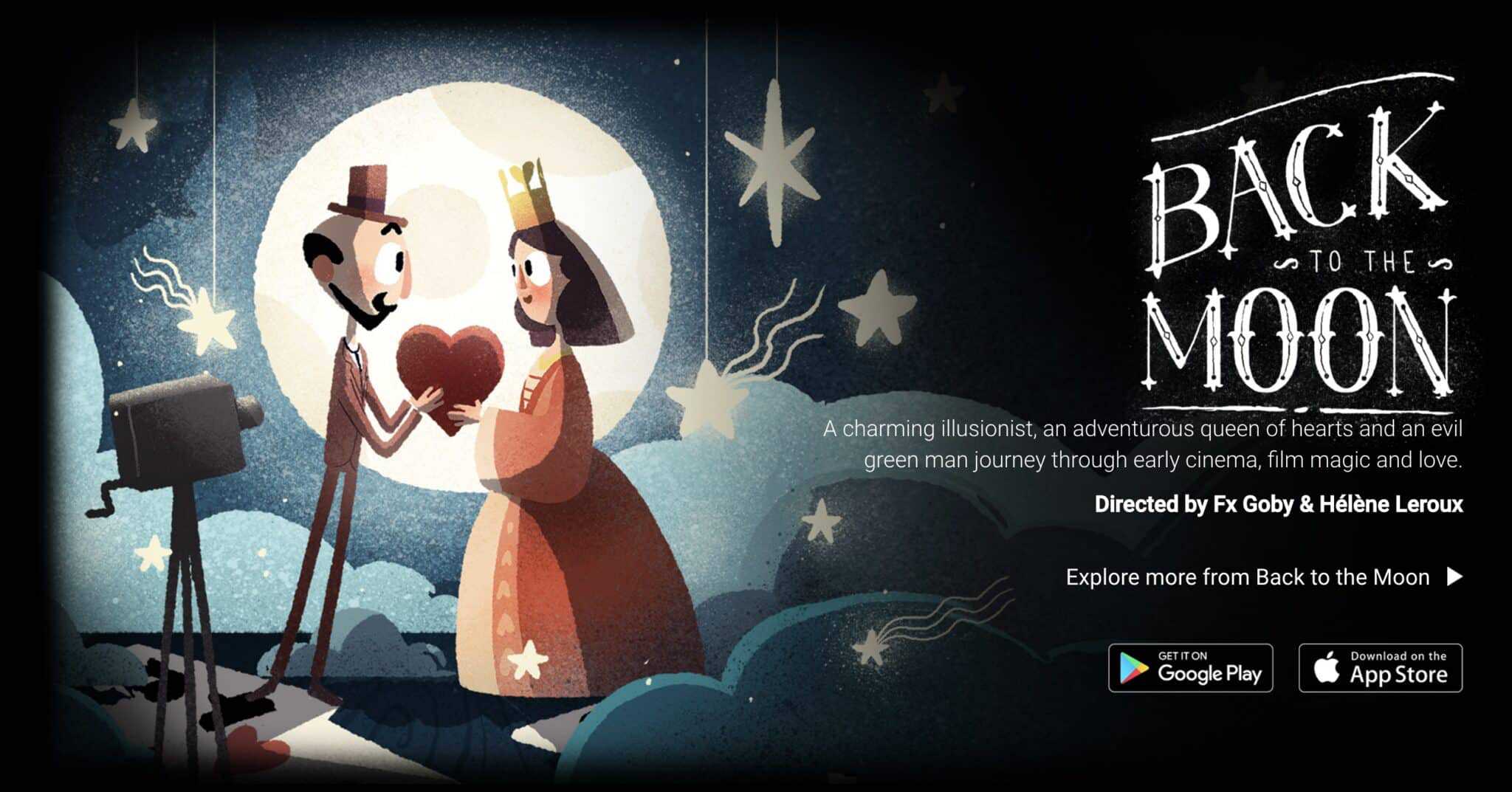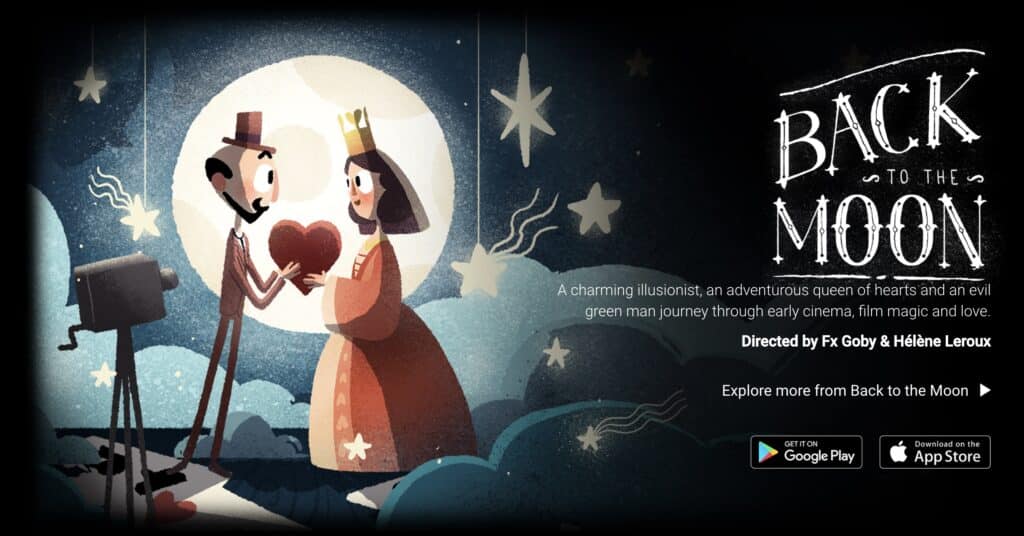 Google's other VR efforts – especially those for creatives and educators – were canceled or set aside. The Expeditions VR app and Tour Creator (widely used VR resources in K12 schools) were discontinued, and the content migrated to its Arts and Culture site. Google's project to reimagine VR storytelling with Spotlight Stories died without explanation in 2019. Its amazing Tilt Brush app was discontinued 2021, and the code open-sourced on Github.
In a 2019 interview, Google's AR/VR head Clay Bavor said,
On the hardware devices side, we're much more in a mode of R&D and thoughtfully building the Lego bricks that we're going to need in order to snap together and make some really compelling experiences.
There was only one concrete move – in 2020. Google acquired North, a smart glasses developer working to fit everything needed for AR into a standard pair of eyeglasses. As far as we know, most of the development team from North is still working at Google and, one assumes, on Project Iris.
Project Iris: Too Little, Too Late?
We don't doubt the report's accuracy, but we're skeptical that Google can deliver on Project Iris. With the massive resources supporting AR projects by Meta and Apple, Google may be too late. And if that's not enough of an obstacle, Microsoft, Lenovo, and others are also looking to grab a share of the AR market. We'll keep you posted as we hear more. 
Emory Craig is a writer, speaker, and consultant specializing in virtual reality (VR) and artificial intelligence (AI) with a rich background in art, new media, and higher education. A sought-after speaker at international conferences, he shares his unique insights on innovation and collaborates with universities, nonprofits, businesses, and international organizations to develop transformative initiatives in XR, AI, and digital ethics. Passionate about harnessing the potential of cutting-edge technologies, he explores the ethical ramifications of blending the real with the virtual, sparking meaningful conversations about the future of human experience in an increasingly interconnected world.