We were expecting an Oculus Quest 2 in 2020 and only started having doubts when a global pandemic disrupted everything. But the latest rumors/news from the Nikkei Asian Review points to a fall release for the next version of the Quest. According to their unidentified source,
The new Facebook Oculus VR headset will enter mass production around the end of July.
The review also claims that Sony and Facebook are ramping up VR headset production by 50% or more. Both companies are anticipating sharply rising demand with the Coronavirus keeping many people at home and looking for new forms of entertainment. That will keep the near-term focus of VR on gaming though Facebook has been buying-binge, acquiring several VR content studios.
Quoting Jason Tsai, an analyst with TrendForce, the Nikkei Asian Review continues.
Overall, the VR market will continue to grow. Facebook's growing momentum this year will be more robust than Sony's VR lineup as Facebook's strategy is to sell its VR devices at a relatively affordable price since last year to grow the ecosystem base, and it not only targeted gamers but also has a bigger hope to explore other business opportunities and applications.Sony's approach currently is to bring in more hard-core gamers to bundle with its own PlayStation game console business.
If you're not willing to wait and need a Quest now, the current model is in and out of stock, depending on what region you're in. You can check the latest availability here.
Oculus Quest 2
With production starting now, it's likely that the new VR headset will be released at Facebook's OC7 event in the fall, which will be an entirely online this year. Facebook already has the largest segment of the VR market and is moving to consolidate its product lineup. The Oculus Go was discontinued last month, and the release of the Oculus Quest 2 might allow the current model to serve as a discounted low-end entry point for education and the broader public to step into VR.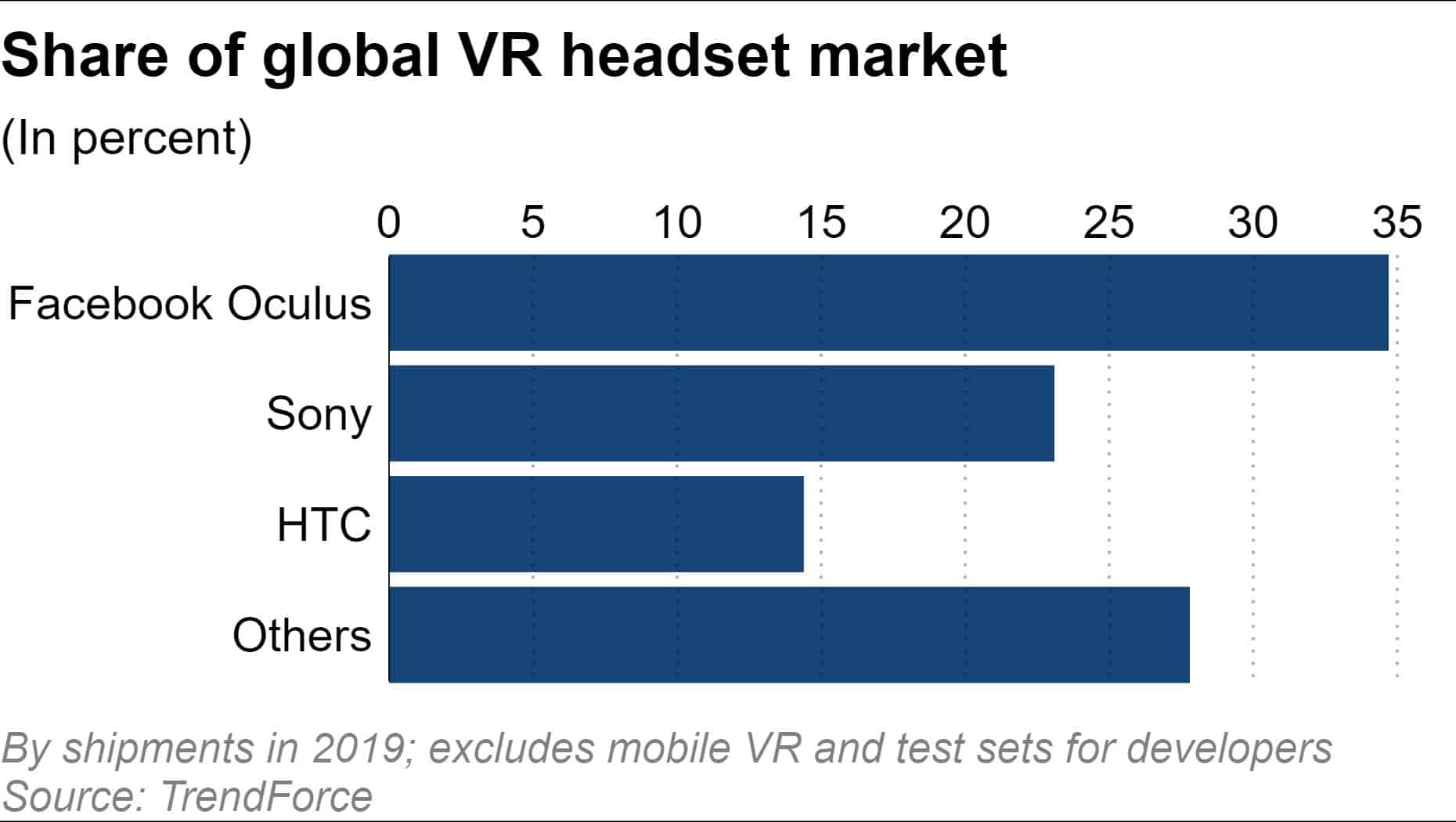 What the New Quest will Get Right
Though there is no official specs for the upcoming Oculus Quest 2, we can be fairly sure of two major upgrades. At last year's OC6 event, Facebook was already acknowledging the shortcomings of the current model in off-record conversations, and even in some on-record events. John Carmack, Consulting CTO Oculus VR revealed how it was rushed into production with less than cutting-edge hardware to keep the cost down.
The most common complaints with the current Quest is the weight distribution and the display resolution. As a standalone device, it's doomed to be on the heavy side, but much of that weight is on the front of your face. That's why there's a budding after-market in headset straps that reduce the pressure on your forehead. And while the display is adequate, it falls woefully short next to something like HP's Reverb line of headsets.
The Quest needs better graphics given the quality of the games coming this summer and fall (it's also needed for use in education and corporate training). It's especially noticeable when you're using the Oculus Link Cable in a game designed for a PC VR headset, such as Half-Life:Alyx. As more AAA games arrive, Facebook will want the Oculus Quest 2 to be the most widely used HMD. And casting a long shadow from behind the scenes is Apple's project to develop an AR, Mixed Reality (and possibly VR) headset.
This is an exciting development and Digital Bodies will keep you up to date as we learn more.
Emory Craig is a writer, speaker, and consultant specializing in virtual reality (VR) and artificial intelligence (AI) with a rich background in art, new media, and higher education. A sought-after speaker at international conferences, he shares his unique insights on innovation and collaborates with universities, nonprofits, businesses, and international organizations to develop transformative initiatives in XR, AI, and digital ethics. Passionate about harnessing the potential of cutting-edge technologies, he explores the ethical ramifications of blending the real with the virtual, sparking meaningful conversations about the future of human experience in an increasingly interconnected world.