Will we see a pair of LG AR Glasses in 2021? It's the latest in a series of augmented and virtual reality devices rumored to show up by next year. We're weathering a global pandemic and endless questions on when education, business, and the arts finally reopen. But the tech developments that will push us into the future keep coming – even if we still can't ensure access to a decent laptop and broadband for everyone today.
Apple may be ready to test its AR Glasses, Facebook may deliver an Oculus Quest 2 this fall, and Samsung showed off a pair of AR Glasses at CES back in January (you remember those days, back when we met F2F for conferences).
The LG AR Glasses
The little news we have so far about the forthcoming LG Glasses comes from the Korean ETNews site.
LG Electronics is currently working on development of AR glasses with NTT Docomo and they have currently developed a prototype. Both companies expect that they will be able to launch a final product next year after going through additional research and development (R&D).
AR glasses are currently being developed under the guidance from LG Electronics' chief technology officer. LG Electronics has been pursuing AR glasses since 2018 as a part of products that will help the company target next-generation realistic media markets.
A central feature of the new AR Glasses is their weight – just under 80 grams. That's heavier than a pair of standard sunglasses but significantly less than the struggling Magic Leap One (345 grams), which in itself is half the weight of Microsoft's HoloLens. Yes, you could wear these all day, which is the goal every AR project is aiming at.
The larger question that isn't answered is the processor and battery life. As a self-contained device, you won't do much with an 80-gram limitation – nothing more than data overlaid on your environment. Any full feature set will require a "hockey puck" style device (the Magic Leap One solution – or a tether to your Smartphone.
Given that NTT DoCoMo is Japan's predominant mobile phone operator, we suspect LG is aiming at the latter solution. The partnership would benefit both companies – helping LG sell its phones and providing an entry-point for NTT DoCoMo's fledging 5G initiative.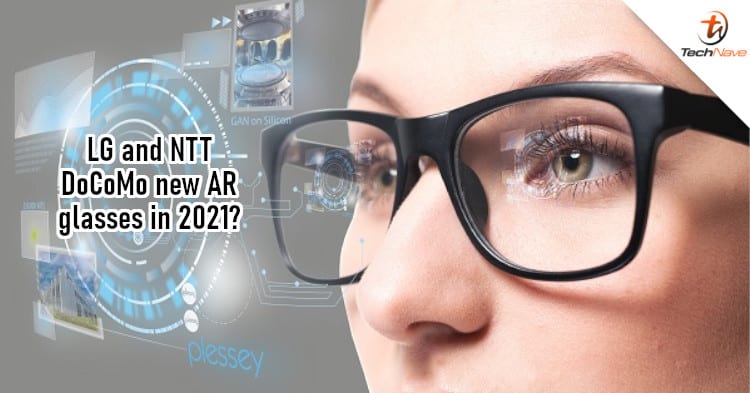 In general, this interim arrangement of glasses-plus-phone will be the preferred solution until the battery technology improves enough to do a standalone device. Facebook has struggled with the same challenge in developing the Oculus Quest – it's a standalone HMD but comes in on the heavy side.
The real question here will be in how Apple addresses this problem. For a company that disdains cables and bulky devices, there are no easy solutions at the moment.
Immersive Tech as a Social Justice Issue
The Coronavirus has already shown us how quickly we can adjust to working and learning at home – and where the gaps are in lack of access to technology. But the real impact of the pandemic may be in the permanent shift to remote work and learning by a significant portion of the population.
The Centre for Economic Policy Research estimates that 34% of American jobs can plausibly be performed from home.

Trends Exchange further predicts that upwards of 30% of the workforce will work from home at least part-time following the pandemic. That's approximately 49 million workers. (PRNewsWire)
But actual remote work and learning should mean something more than sitting in front of your computer at home. It won't be truly remote until you can work from anywhere. And that will ultimately depend on having the equivalent of a computer on our face through full-featured AR Glasses. It's an exciting prospect but one that brings fundamental challenges of ensuring everyone has access to technology and broadband.
The most recent AR Glasses to hit the market, North Focals, cost $600. And you would have to add another $200 for prescription lenses. And this was for a pair of glasses that still could not replace your Smartphone. Even at the discounted price, sales were anemic, and North was swallowed up by Google last month.
As much as AR and VR developments are revolutionary, they also include the potential to exacerbate a still lingering digital divide. Immersive tech will have to address the social justice issues, or it will leave people behind.
We'll keep you updated as we learn more about LG's plans to deliver AR Glasses in 2021.
Emory Craig is a writer, speaker, and consultant specializing in virtual reality (VR) and artificial intelligence (AI) with a rich background in art, new media, and higher education. A sought-after speaker at international conferences, he shares his unique insights on innovation and collaborates with universities, nonprofits, businesses, and international organizations to develop transformative initiatives in XR, AI, and digital ethics. Passionate about harnessing the potential of cutting-edge technologies, he explores the ethical ramifications of blending the real with the virtual, sparking meaningful conversations about the future of human experience in an increasingly interconnected world.