Another VR app in the popular Samsung Gear VR headset is not exactly earth-shattering news, but when it's the YouTube VR app, you take notice. There are all kinds of stats (with varying degrees of accuracy) on YouTube but as Brandwatch detailed back in April, it's the world's second largest search engine, has one billion mobile video views per day, and every minute adds another 400 hours of video.
Of course, the Virtual Reality portion of those numbers is minuscule, but that's only due to YouTube's size. The platform already hosts some 800,000 360° / VR experiences. Add this to the 5 million Gear VR headsets out there and forces of change begin to converge.
As The Verge notes,
YouTube has been conspicuously absent from the Oculus Store, and it's been a significant selling point for Google's Daydream VR platform, although it's also available on PlayStation VR headsets, and Oculus Rift or HTC Vive users can access it through SteamVR. You could access YouTube through the Gear VR's web browser, but this update still closes a notable gap in the Gear VR's video ecosystem. YouTube doesn't mention supporting Oculus' new mobile device, the standalone Oculus Go.
Going beyond the obvious additional VR experiences that will now be available on Gear VR, the YouTube VR app will make Social VR that much easier to use.
Users can now also party up with friends or strangers to watch and chat about videos together in a VR space. In the example YouTube gave, users can ride a virtual car together or watch other VR videos. To access the feature, tap the Watch Together icon located under the play controls on your Daydream View or Gear VR headset.
What the YouTube VR app could offer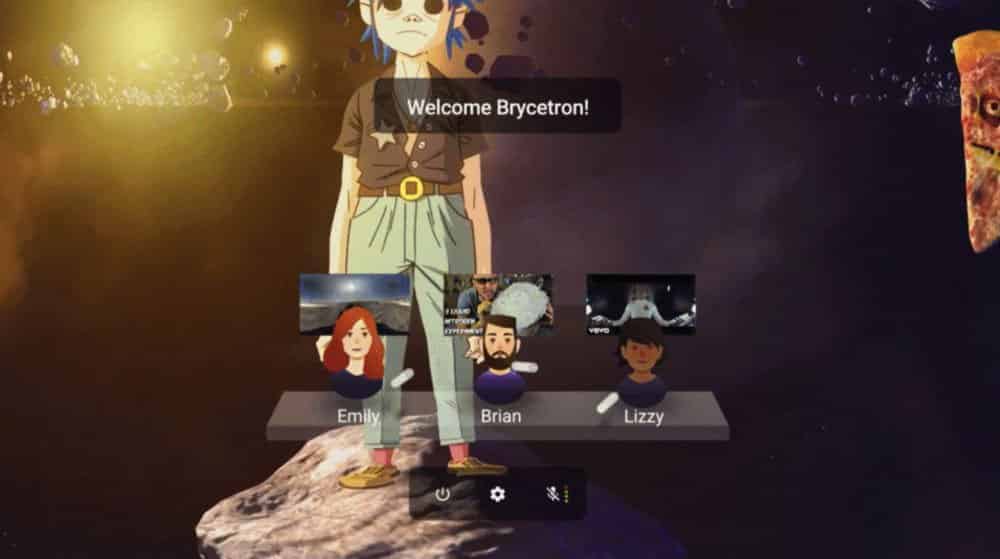 It might seem a little strange at first watching videos with strangers, or as YouTube put it, "watch and discuss videos with others in a communal, virtual space." But it could quickly take off.
And the possibilities for leveraging this in online learning in education, NGO projects, and as an extension of museum exhibitions are striking. We might actually start to think we can jettison the LMS – or at least a portion of it.
How the news media handles this opportunity is another story. With discussion sections of news articles and videos already locked down or subject to moderation due to the partisanship of our era, does it become a virtual free-for-all? As it is, YouTube is having its own issues with false allegations and hate speech (more on YouTube's algorithm issues here).
Until now, our social media debates have been largely text-based. I'm not sure what happens as we begin to hash out the issues in "communal virtual spaces." Especially once we get full body life-like avatars. I'm not sure we're ready, but however you think it will turn out, we're going there.
Social VR in our future
Social VR has been around for a while though never fully successful. Facebook Spaces and AltSpaceVR are fascinating platforms but sometimes you feel like people aren't exactly sure what to do when they get there. YouTube is more than willing to offer an answer just as AOL did for millions of early novices on the Web.
Of course, what's missing here is the YouTube VR app on Oculus Go. But expect to see it there by the end of the year. And once easy-to-use VR headsets and Social VR platforms converge, it's a whole new era.
Emory Craig is a writer, speaker, and VR consultant with extensive experience in art, new media, and higher education. He speaks at global conferences on innovation, education, and ethical technology in the future. He has published widely and worked with the US Agency for International Development, the United Nations, and the Organization for Economic Co-operation and Development (OECD). Living at the intersection of learning, games, and immersive storytelling, he is fascinated by AI-based avatars, digital twins, and the ethical implications of blurring the boundaries between the real and the virtual.