No surprise that Facebook is making a big bet on virtual reality. The F8 Developer conference made it clear that the $2 billion purchase of Oculus was only the beginning. For Facebook, the future is immersive, virtual and highly social.
Here's Facebook's CTO Mike Schroepfer showing off their "VR Testbed". It seems to include everything from multi-person VR, to virtual (and transferable) photospheres, and even (gasp) a virtual selfie-stick.
Admit it, you knew the latter was coming.
Facebook's Social VR and Microsoft's Holographic Reality
It's been fascinating to watch the online reactions to Facebook's social VR demo. They range from "amazing" to "cringe-worthy" and my favorite – "What we imagined VR would look like in the eighties."
There's no getting around the cartoon-like nature of the virtual interactions here. Especially when you hold it up to Alex Kipman's recent talk at TED that brought the holographic presence of NASA scientist Jeff Norris to the TED stage. If Facebook is, well, Facebook, Microsoft is dead serious in aiming for the enterprise sector. Yes, Kipman did talk about how technology could foster – instead of hinder – social dynamics for people in general. And for a bit he stood in a virtual field of flowers and mushrooms. But the defining moment wasn't about fun, but about the holographic presence of a NASA scientist.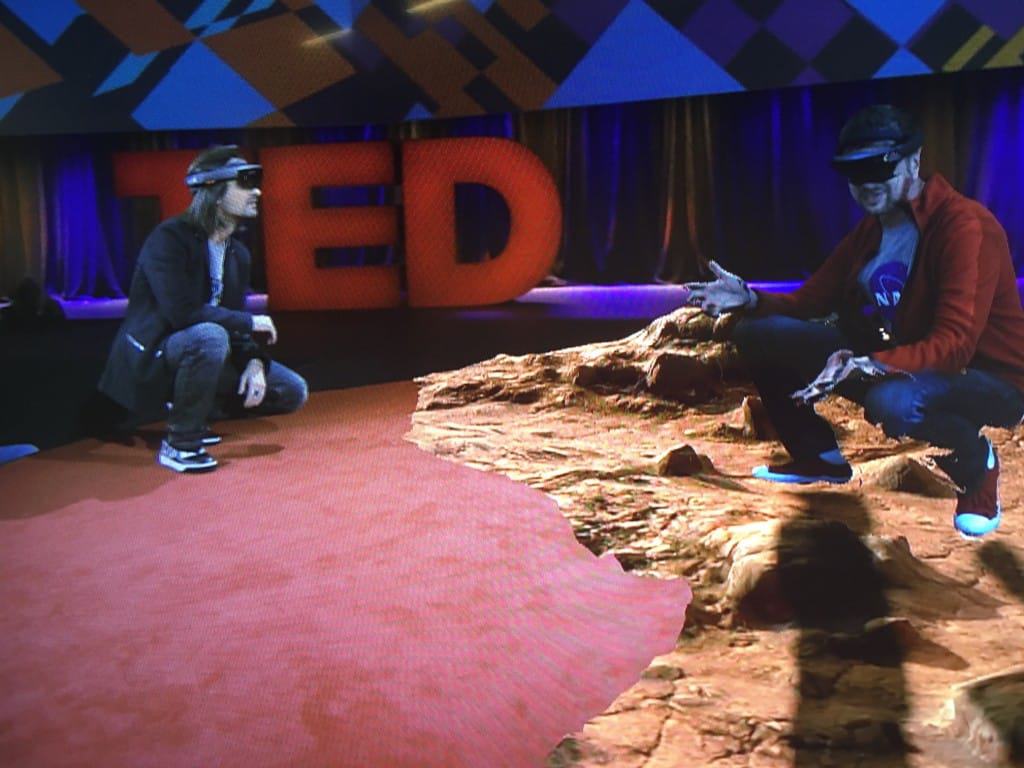 The difference was striking: Kipman and Norris holographically standing on the virtual surface of Mars. Facebook's Schroepfer playing with a virtual selfie-stick, drawing digital ties, and posting to his Facebook wall.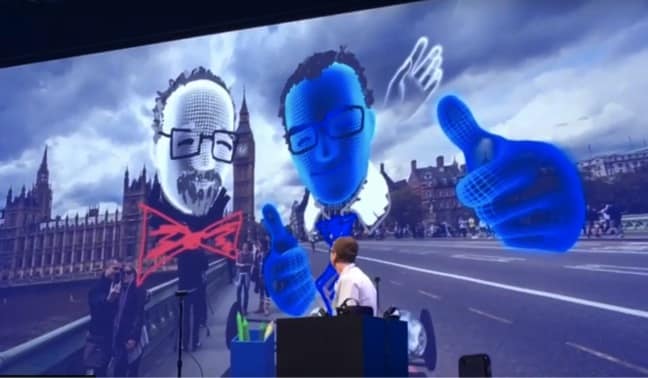 That aside, this is still a remarkable demo that peers into our future. The photosphere feature would make our current 360 images look primitive in comparison. And it holds incredible potential for media and education. Want to experience another location? Let me simply hand it to you with my virtual hand. And now you can step inside it.
And the same for the drawing feature which will make our traditional whiteboards (yes, even digital ones) look positively archaic. Simply put, the world itself becomes an infinite whiteboard.
Of course, there's other social VR platforms in development, including AltSpaceVR. And that little experiment by a reincarnated Second Life – Project Sansar. But seriously, with the vast resources at its disposal (money and developers), Facebook owns this space if it wants it.
And it does.
The Social – VR Convergence
The LA Times contrasts the difference two years can make in virtual reality:
When Google wanted people to know it was serious about virtual reality two years ago, it sent software developers attending its I/O conference home with Google Cardboard — a cheap, build-it-yourself VR headset that developers could use with Samsung Galaxy smartphones. If they owned one.

When Facebook wanted people to know it was serious about VR on Tuesday, it sent software developers attending its F8 conference — all 2,600 of them — home with Gear VR headsets, which retail at $99.99, and Samsung Galaxy S6 smartphones, which cost $598 apiece.
Okay, so everyone didn't get an Oculus Rift – they undoubtedly needed the 2,600 units to counter the current shipping delays. But nice swag nevertheless.
The F8 conference showed that Facebook is betting on the convergence of immersive experiences and social networks. Right now, they're essentially separate, but they'll end up in the same (virtual) space.
And when they do, Zuckerberg's $2 billion bet on that convergence may look like the discount of the decade.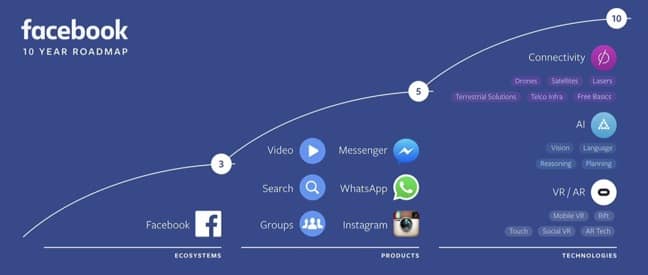 Emory Craig is a writer, speaker, and VR consultant with extensive experience in art, new media, and higher education. He speaks at global conferences on innovation, education, and ethical technology in the future. He has published widely and worked with the US Agency for International Development, the United Nations, and the Organization for Economic Co-operation and Development (OECD). Living at the intersection of learning, games, and immersive storytelling, he is fascinated by AI-based avatars, digital twins, and the ethical implications of blurring the boundaries between the real and the virtual.