The New York Times NYT VR project is a tipping point for the 164 year old institution. While we are still early in the experiment with eight virtual reality projects completed, it is certainly the company to watch.
Earlier this year, The Times and Google teamed up for a new media project that brought 1.3 million Google Cardboard viewers to U.S. readers.  The Times produced the stories and Google supplied the Cardboard VR solution that brought them to life in readers' living-rooms.
The NYT VR app makes this all work together delivering the content to viewer's phones. Download the story , put on your VR googles and headphones and you're immersed in another world. Last night as part of the Tribeca Talks: Unscripted & Immersive series at Samsung 837, the NYT team shared their thinking on the experiment thus far.

Where are we with VR?
We have discovered, and some argue, re-discovered a new medium and now it's time to play. Some are taking bold steps while others tap on the spirit of the moment. At film festivals, conferences, museums and VR arcades, experiences are making the headlines. The tech and headsets have arrived and whether you go for the low cost Cardboard version, Gear VR or the more expensive Oculus Rift or the HTC Vive, you'll have plenty to work with.
VR studios are springing into existence to supply content. Hollywood and filmmakers are creating custom experiences to tell a story in a new medium. Whether you chose to game, travel, build, paint, design or bear witness to the lives and conditions of others, immersive experiences will be everywhere.
And entertainment, the news media, advertising and marketing will never be the same.
Storytelling in a New Medium?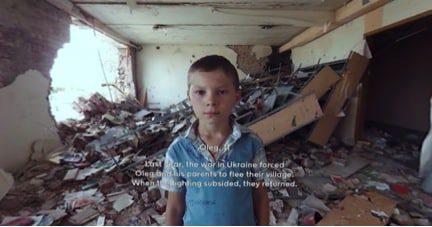 The major question today is how do we tell stories in virtual reality? There's no single answer as its our time for exploration and creativity to discover the possibilities of a new medium. Telling a story in VR ranges from taking a viewer to foreign lands and hearing the authentic voice of a child, an interstellar expedition to Pluto or Mars, to the intimate quarters in a young girl's home in a refugee camp. The NYT has even placed us in the center of mourners in Paris after the terrorists attack and brought us into slogan shouting rallies in the presidential campaign.
The new language of VR lets the audience step into a story. Experiences vary from simply exploring a space, much like a field trip to the museum or a tourist site, journalistic stories bring us onsite experiencing events, to more interactive games. What makes VR different is the sense of presence in the viewers' experience. And while VR directors and filmmakers still make the decisions on where to place a camera, VR opens the stories for viewers to experience and interpret on their own. The director becomes a guide rather than a god (the latter was Alfred Hitchcock's characterization of a film director). And the viewer becomes the storyteller. It forces viewers to discover and bear witness on their own and to complete the story.
Where does this take the NYT?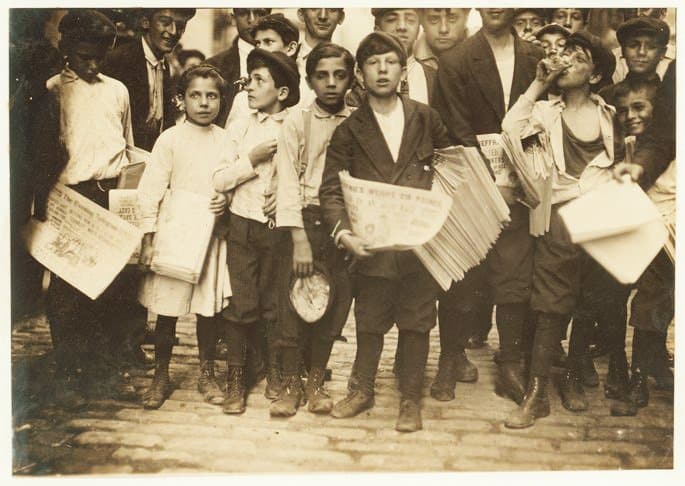 The New York Times is now facing new questions on where to take these projects. At the moment, VR still makes up only a small majority of "readers". Can a "newspaper" reinvent itself as a multimedia company that offers VR stories to complement its writing and investigative journalism? Can it become a platform for VR travel, entertainment, sports, streaming live news events and more? Will the new medium simply become another add-on or does it co-op and take over other media for delivering the news?
Right now with VR, we're likely see a convergence of old and new mediums. For example, we may be transported right in the middle of a music or sports events, into a developing story or a breaking news. And we may then want to discover more about it through other media. There may be an archive for VR experiences that connects to related experiences and other media. Readers or rather viewers would then decide how to experience a story and select from different media and experiences and ultimately being able to personalize or add to them.
As we move into the future – see Facebook's vision of social VR which can incorporate different media – virtual reality may play a far more prominent role. The idea of bringing social and AI to VR to make it more interactive is a very a real proposition and work is underway on making it happen.
Are we there yet? Is this the big year for VR?
Yes and No. We are not there yet, and simply scratching the surface. But we are in the best of times, setting out on an amazing journey to discover new forms and genres of storytelling. Immersive experiences are more than a fad, they are ultimately about being able to understand and explain ourselves and the world around us. VR offers us an unique way to access stories.  It allows us to re-live, express, design, create new ways for us to share our stories.
Maya Georgieva is an EdTech and XR strategist, futurist and speaker with more than 15 years of experience in higher education and global education policy. Her most recent work focuses on innovation, VR/AR and Immersive storytelling, design and digital strategy. Maya actively writes and speaks on the topics of innovation, immersive storytelling and the future of education and consults organizations and startups in this space.