Well, July has definitely been a Mixed Reality month with the Magic Leap headset announcements. It's more than we've seen over the last three years combined. And thanks to Tech Church, this week we get an inside look at the upcoming interface. If you still catching up on all the news around the Magic Leap One Creator edition, I have more details about the new device in an article at EdSurge, Mixed Reality Will Transform Learning (and Magic Leap Joins Act One)
Here's what we have so far from the company's latest developer documentation. We do know that Magic Leap will have both 2D and 3D interfaces which we assume will be dependent on the activities you are using the headset for.
Two app interfaces
There are two basic app interfaces in the Magic Leap headset: immersive apps and landscape apps. Landscape apps appear in a 2D interface which TechCrunch describes as
. . . mostly flat but have some depth and live inside a box called a prism that fits spatially into your environment. It seems that you'll be able to have several of these running simultaneously.
Overall, they seem very similar to many of our Virtual Reality interfaces.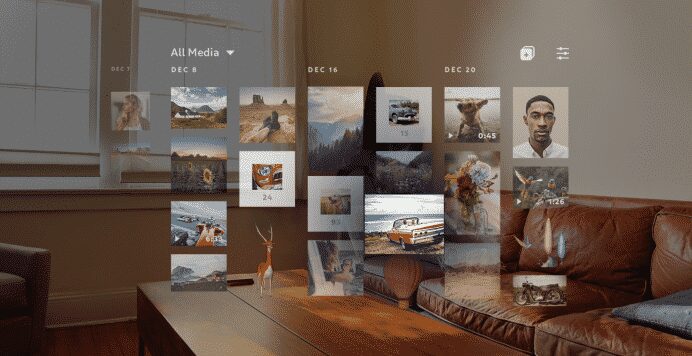 According to VRroom,
Magic Leap describes Landscape as "the canvas for spatial computing in the real world" and the place where "users can customize their environment and create a seamless experience between the digital and physical world." In essence, Landscape is Magic Leap's version of a computer's desktop, enabling the user to place and interact with multiple apps across a real space such as an office or living room.
The home screen looks surprisingly similar to the interface of an Apple Watch floating in the air, with circular icons and time, wi-fi, and battery indicators.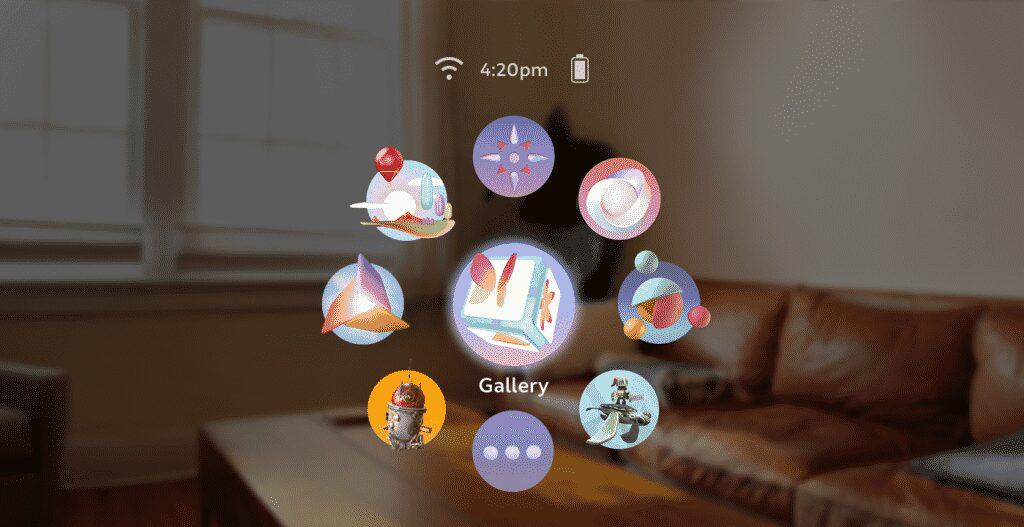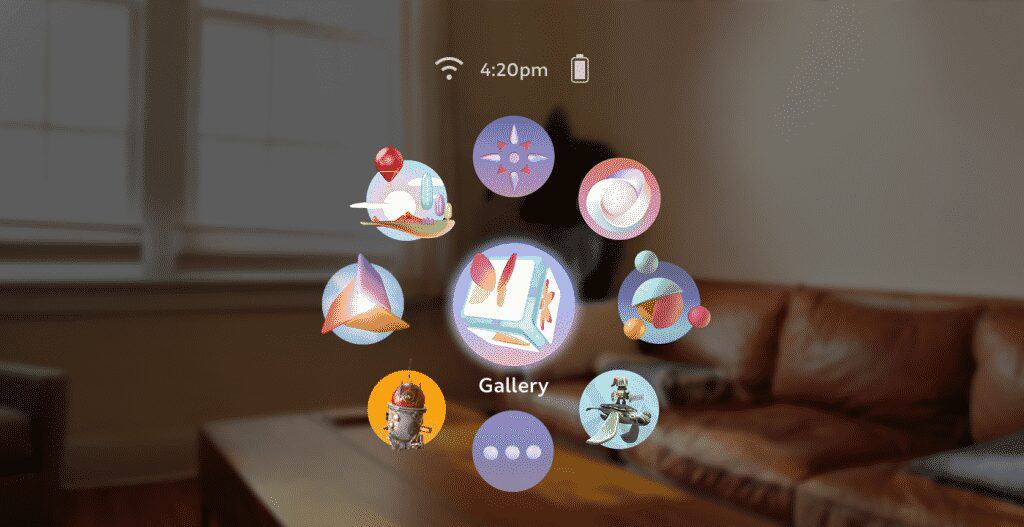 As for the 3D immersive apps, VRroom continues,
While Landscape apps are designed to be run together, a separate class of Immersive apps will automatically "hide any running Landscape Apps and then take over the full view of the device and the space you are in." Immersive apps — including games, museum apps, and "advanced productivity apps" — are built using a 3D engine such as Unreal or Unity, and have their own interfaces.
Magic Leap is smart to deemphasize the immersive quality of the interface – too often, we see interfaces that to incorporate virtual environments simply because you can design it that way.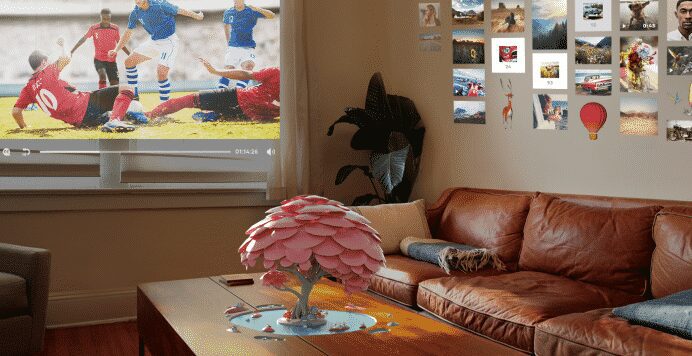 The Magic Leap headset and text input
So far, immersive tech has not been kind to text input. It's an area where AR/VR systems struggle (it will be interesting to see how Apple resolves this challenge). Magic Leap deals with it by offering a number of options: you'll be able to type into a companion smartphone app, use a Bluetooth keyboard, or use dictation via an onscreen keyboard.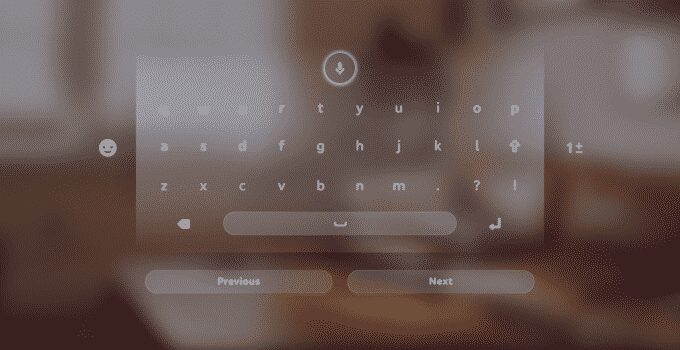 Someday our keyboards will disappear, but not until we get some serious AI that can deal with the idiosyncrasies of human speech.
We're impressed (so far)
When it comes to interfaces, we like what we've seen so far in the Magic Leap headset. Steampunk design aside, the interface is neither futuristic or retro but just well-thought out and designed with our comfort zones in mind. Nothing is more frustrating with an immersive experience than trying to get through an unworkable virtual interface to get to it.
Finally, one of the most exciting features of this new Mixed Reality interface is the multiplayer dimension. According to Tech Crunch,
. . . you'll be able to share perspectives of these apps in a multi-player experience which we now know is called "casting." Apps that utilize these feature will just have a button that you can press to share an experience with a contact. No details on what the setup process for this looks like beyond that though.
It sounds a little like the Chromecast experience on your phone but may be much more.
As we roll into the last month of summer, we wrap up eight years of secrecy, frustration, and hints of amazing things to come. We're eager to see what the Magic Leap headset brings to our ever-expanding world of immersive tech.
Maya Georgieva is an EdTech and XR strategist, futurist and speaker with more than 15 years of experience in higher education and global education policy. Her most recent work focuses on innovation, VR/AR and Immersive storytelling, design and digital strategy. Maya actively writes and speaks on the topics of innovation, immersive storytelling and the future of education and consults organizations and startups in this space.