There was a time when VR headsets were getting less expensive and everyone dreamed of a broad consumer XR market with VR becoming widely accessible. But then Meta jacked up the price of its popular Quest 2 headset by 30%, and rumors grew around the cost of the new Quest Pro device. Today, the Quest Pro was released at the (online) Meta Connect event, and the speculation was on point. The high-end headset will cost $1500.
There are logical reasons for the steep price. First, Meta is bleeding money on its XR projects (there are many), and Facebook is no longer the cash cow it once was. The stock got a downgrade today, and Meta has started laying off staff – without actually referring to the action as layoffs. The days of subsidizing inexpensive XR headsets for gamers and consumers are over – for now, at least. Meta has moved to capture the high-end enterprise market with an HMD designed for collaboration and remote work in the Metaverse. While there is huge potential in this area, you better check with the Microsoft HaloLens and Magic Leap folks before diving into that end of the pool.
[UPDATE 01/31/2023] It didn't take long for Meta to slash the price of the Quest Pro. The price has now dropped to $1,100, more than 25%. Meta isn't saying if the price cut is permanent but it is unusual given last year's price increase for the consumer model of the Quest. This puts the Quest Pro more directly in line with HTC's Vive XR Elite, but the deeper issue may be that the new headset is not selling as well as expected.
The Specs for the Quest Pro
High-end features in VR headsets don't come cheap, and you'll pay for them in the Quest Pro. But generally speaking, Meta delivers a state-of-the-art device. Here is Meta's quick video preview if you missed the debut:
And here are the specs for the Quest Pro, which UploadVR has arranged next to the features of the current – and much less expensive – Quest 2.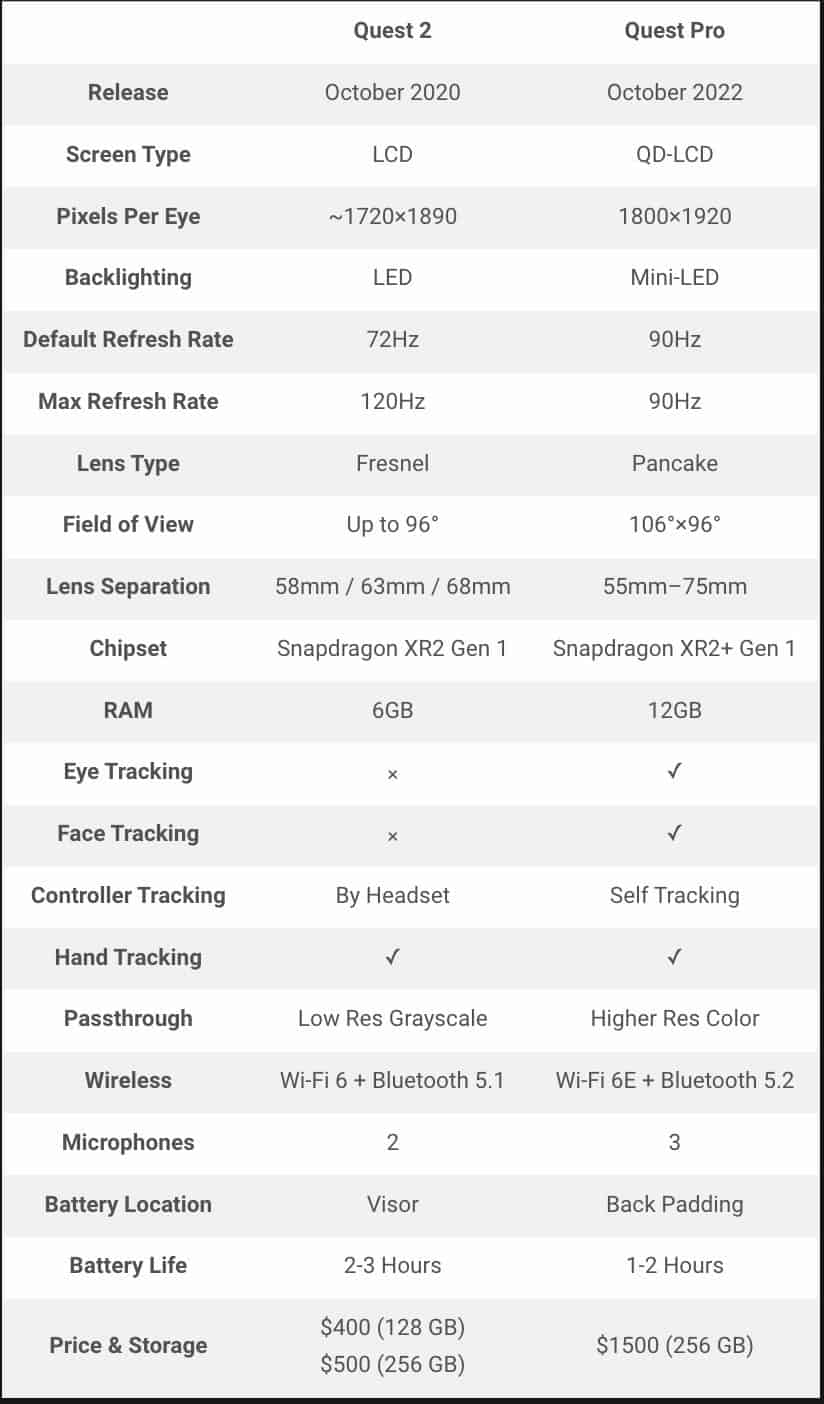 A Mixed Reality Headset Designed for the Metaverse
There is much to like in the new Meta Quest Pro. The design repositions the battery on the back of your head, which lessens the weight on your face. Pancake lenses give the device far less bulk. Face and eye-tracking are essential features if we are to spend a serious amount of time in the Metaverse.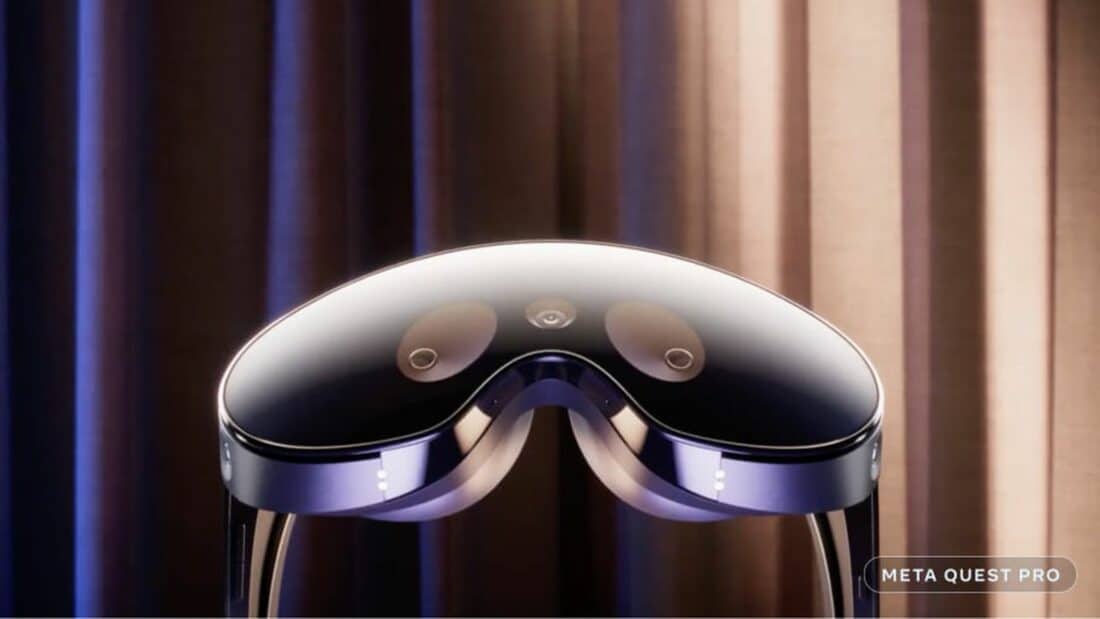 As for the processor and battery life, these become the obvious compromises in the new device and will be a touch point for critics.
But what is remarkable is that Meta's new HMD is actually a Mixed Reality device, no longer just a VR headset. As Road2VR put it,
Quest Pro . . . is the first headset from Meta that warrants being called a mixed reality headset—it's fully capable of VR, AR, or any combination between.

That's largely thanks to new sensors on the headset which provide a sharper passthrough view that's also finally full-color and a more accurate representation of the world around you. And with an 'open' peripheral design to keep your virtual view connected to the real world, Quest Pro is really opening the door to serious AR experiences.
That capability to move across a broad spectrum from VR to AR with full-color pass-through cameras gives the Quest Pro incredible potential. Ultimately, it will depend on developers to push the headset into the mixed and augmented reality space.
A Focus on Privacy
Whether you believe it or not, Meta has focused on the potential privacy issues in marketing the Quest Pro. Any headset that will track eye movements and facial expressions opens itself to possible privacy hacks. According to the Meta Quest Blog, privacy is baked in through the following:
Meta Quest Pro only collects the data needed for your device, and any features you turn on, to function optimally.
Eye tracking and Natural Facial Expressions are off by default, and if turned on, can be paused at any time in the 'Quick Settings' menu. They also turn off automatically when the headset is in standby mode.
If you choose to turn these features on, images of your eyes and face stay on the headset, are deleted after processing, and are never shared with Meta or third-party apps.
While Meta may be serious about this, the broader challenge will be how the ecosystem around the Quest Pro is regulated. Lock it down, vet thoroughly everything that is added, and you end up moving toward an Apple-style walled garden. Open it up, and like the Andriod store, you end up surprised that developers have incorporated ways of taking user data. Of course, those discoveries often are only found after the fact – whether or not this can be tolerated with eye-tracking data remains to be seen.
To Meta's credit, it has tried to make the process of setting up eye-tracking and privacy as straightforward as possible.
However, the setup process will create a challenge for using the Quest Pro in public environments such as film festivals and VR labs. With the Quest 2, we had finally reached a point where you could just put on a headset and use it. Now, each user will have to make adjustments for accurate eye-tracking.
Does the Quest Pro Bring us Closer to the Metaverse?
Let's start with the obvious: at $1500, most educational institutions and nonprofits will not be rushing out to buy the Quest Pro en masse. Some will acquire a few demo units, and research labs will have them. Perhaps the most apparent areas will be where significant funding is available such as in medical education. But unlike the Quest 2 which a few students were starting to bring to campus, we can't expect anyone to have the resources to purchase a high-end HMD on their own.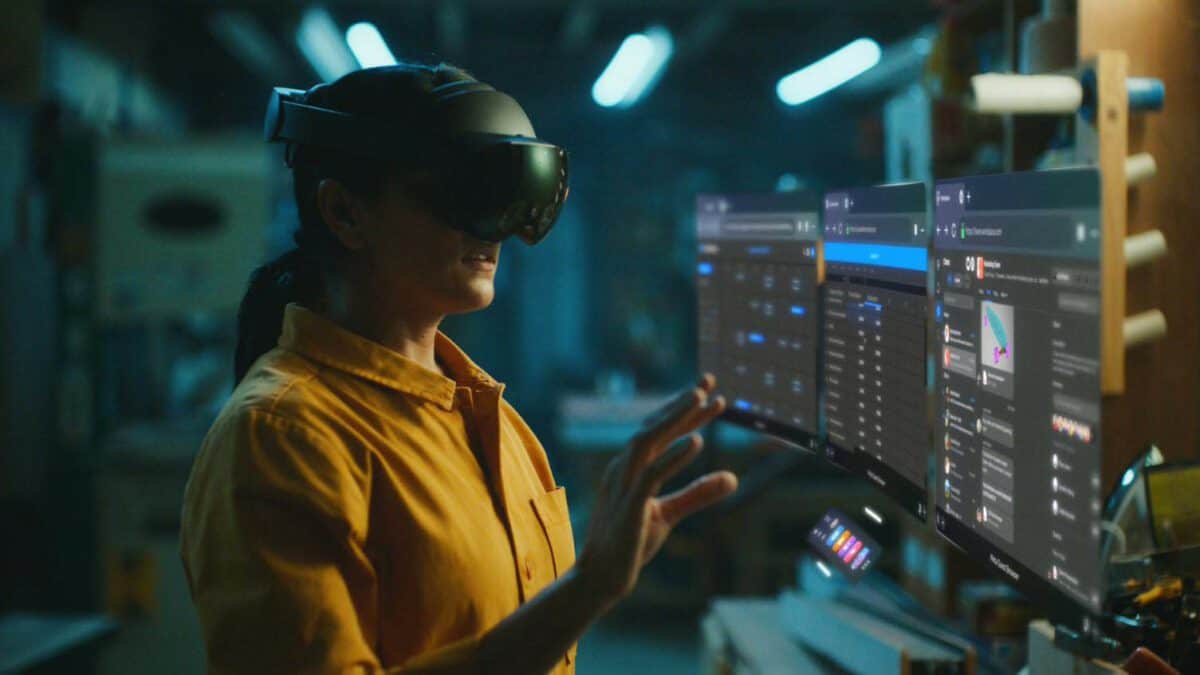 The real question is whether the corporate sector will see value in a high-end VR headset for workforce training and remote collaboration. Workforce training is a generally well-funded area for large companies, so the price may not be an obstacle. However, good quality content and well-designed social VR platforms are still a challenge; without them, a $1500 HMD offers little value. Will developers step up? That's ultimately the question here, as every tech device depends on the ecosystem within which it resides.
And what about the remote workers that the Quest Pro is targeting? As The Verge summed it up in its article headline,
The Meta Quest Pro is a cutting-edge headset looking for an audience.
And even though well-designed, the hardware presents a challenge. Will remote workers adopt a headset that has only a 1-2 hour battery life? The good side of this is that it precludes back-to-back hour-long virtual meetings. But the constant need to recharge almost takes us back to the days of Google Glass.
One has to wonder if eye-tracking and facial gestures in virtual environments will be compelling enough to replace Zoom and other platforms. As Adi Robertson said in The Verge article, it feels more like a "very sophisticated development kit" than a device that will transform the way we learn, work, and entertain ourselves.
Some day in the future, the features of the Quest Pro will be in every VR headset. But the $1500 price tag undermines the vision of democratic and accessible virtual worlds that are open to all. The Metaverse may be coming, but for the moment at least, Meta's new headset looks more like an obstacle instead of a bridge to that goal.
Emory Craig is a writer, speaker, and consultant specializing in virtual reality (VR) and artificial intelligence (AI) with a rich background in art, new media, and higher education. A sought-after speaker at international conferences, he shares his unique insights on innovation and collaborates with universities, nonprofits, businesses, and international organizations to develop transformative initiatives in XR, AI, and digital ethics. Passionate about harnessing the potential of cutting-edge technologies, he explores the ethical ramifications of blending the real with the virtual, sparking meaningful conversations about the future of human experience in an increasingly interconnected world.