Updated: November 27, 2020. 
This is not going to be the year to score great Black Friday VR deals in this peculiarly American holiday event. The most popular VR headset around, the Oculus Quest 2, arrived at an already discounted price of $299, a hundred dollars less than its predecessor. Instead of a deal, you'll be lucky if you can find it in stock (especially the 64 GB model). But there are deals on the HTC Vive Cosmos, Oculus VR accessories, and Insta 360 cameras. Given the delays in shipping with a surging pandemic, you might want to make a purchase now to ensure that you have a VR headset in time for the holidays.
Black Friday VR Deals for 2020
HTC Vive Cosmos and HP Reverb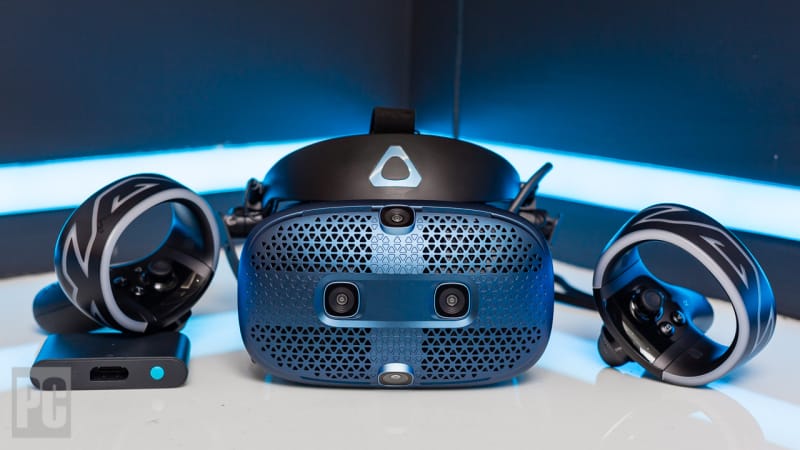 If you've been eyeing HTC's full-featured Vive Cosmos headset, this is the week to grab one. It's on sale at Game Stop for only $524, which is $175 off the standard price. It's a beast of a VR headset with a nice finish, but in the fast-moving world of tech developments, it warrants Engadget's review as "too late, too expensive." There have been issues with the comfort and the tracking, and it couldn't stand out with both the Quest and Rift S available for much less.
But the most problematic issue now is that it was released over a year ago – October 3, 2020. That's not much later than the May 21, 2020 release date of the original Oculus Quest, and now we're on the Quest 2. It's hard to imagine that the Vive Cosmos has much left in its lifespan. It may be the best Black Friday VR deal you'll find, but only if it's the HMD you must have. There are other options for purchasing the Vive Cosmos at $100 off starting on 11/26 at the Microsoft Store.
For a truly premium VR headset, take a look at the deals for the HP Reverb Virtual Reality Headset – Professional Edition. One of the best HMDs around, it's available now for $638 on Amazon with rumors of bigger discounts once Black Friday arrives. The original HP Reverb is available used at B and H Photo in NYC for $412. With the following specs, it's a seriously good deal: 
4320 x 2160 Total Resolution
Dual 2.89″ LCD Displays
90 Hz Refresh Rate
114° Field of View
Oculus Quest 2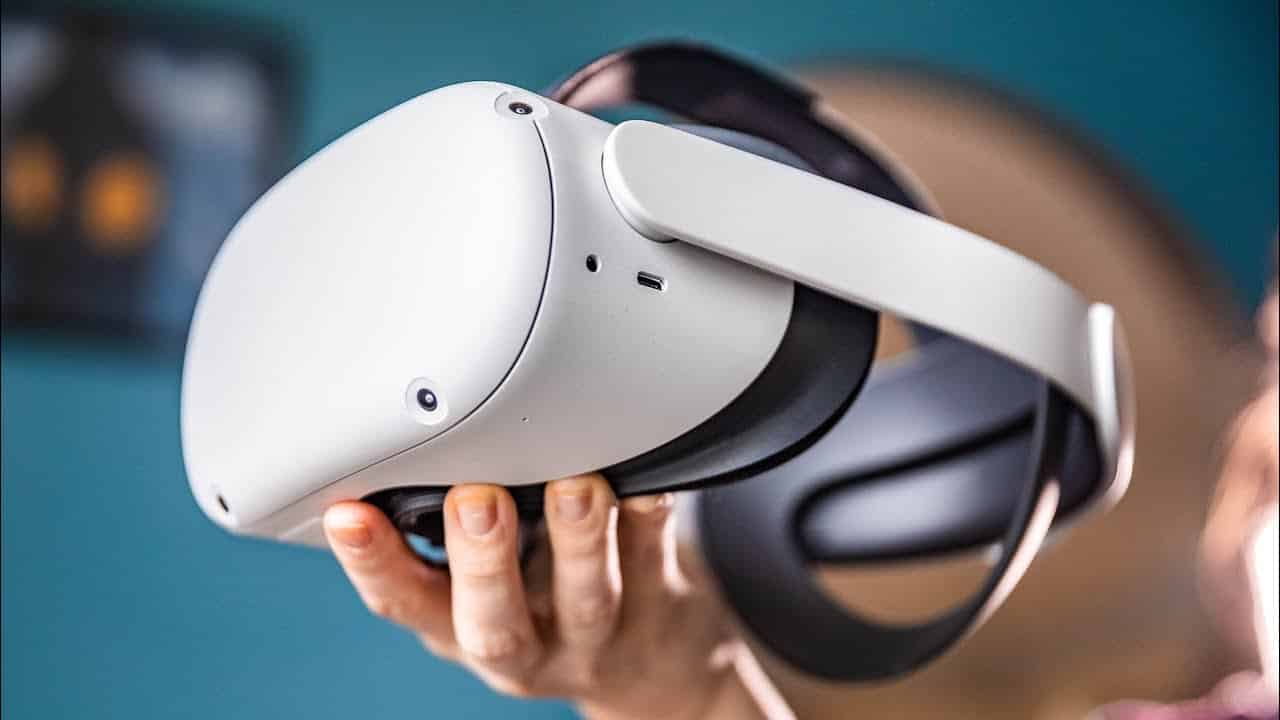 Look all you want for an Oculus Quest 2 at less than $299, but you won't find it. It is the best VR headset available – which is even better with the recent update – and in limited stock. Oculus has a November 27 delivery date, and Amazon has it shipping on December 6th. Target and Walmart are other possible options if you need it right away.
The only real savings on the Quest 2 is through the purchase of accessories – some of which we think are essential for a comfortable experience. The best accessory deal we see at the moment is through Costco. Purchase the 256 GB Quest 2 for $399 and the Fit Pack is free, saving you $39.
Oculus Games and Apps
Oculus just announced a Black Friday sale on their App Store, with discounts on individual VR games and bundles. We're not huge fans of the bundled packages unless you just bought a new Quest 2 as you'll probably already own 1-2 of the apps. But there are savings of 20%-30% on many popular individual games on the Oculus Black Friday Sale page. This is a one-day sale though it may return on CyberMonday.
There are two major bundled packages, with smaller ones for Star Wars and a Fitness Pack. Here is the list of apps included in the "Must-Have" and the "Premium Pack."
Onward
Job Simulator
In Death: Unchained
Tetris Effect
Space Pirate Trainer
I expect You to Die 
SUPERHOT VR
Five Nights at Freddy's
Vacation Simulator
Arizona Sunshine
The Room VR
Red Matter
Espire 1: VR Operative
Moss
Gun Club VR
Space Pirate Trainer 
Insta 360 One R Cameras
The Insta 360One X camera is a favorite of ours for shooting quick 360 videos. Walmart has it on sale (though currently out of stock) for $378. The best deal is for the 2020 Insta360 One R Sports Video Adaptive Camera bundle on Amazon for $419.99 instead of $499.99. You can add in a carrying case and battery base and still come out less than the original price.
If you just want the camera itself, it's available for $407 on the Insta360 site. The One R is an intriguing solution that offers a modular system, letting you use a standard lens, a wide-angle one, or a 360-degree lens, depending on your needs.
Facebook Owns This Market
We'll update you if we see more opportunities, but we're not expecting any major Black Friday deals for 2020. Facebook owns this market at the moment with the most recent VR headset release at the lowest price. The deals you'll find for the Rift S, HTC, or Sony headsets are due to those HMDs approaching their end of life. We're hoping for a more competitive market next year – more choice in the VR space is good for everyone.
Stay safe if you're doing any on-site shopping on Thanksgiving Day week.
Emory Craig is a writer, speaker, and consultant specializing in virtual reality (VR) and artificial intelligence (AI) with a rich background in art, new media, and higher education. A sought-after speaker at international conferences, he shares his unique insights on innovation and collaborates with universities, nonprofits, businesses, and international organizations to develop transformative initiatives in XR, AI, and digital ethics. Passionate about harnessing the potential of cutting-edge technologies, he explores the ethical ramifications of blending the real with the virtual, sparking meaningful conversations about the future of human experience in an increasingly interconnected world.