Fitbit is the leader in wearables and according to CEO James Park, there's good reason. As a single-mode device, it does one thing and does it very well. Apple tries to accomplish too much and for Park, it's the wrong approach.
The Wearable Battle: Fitbit vs. Apple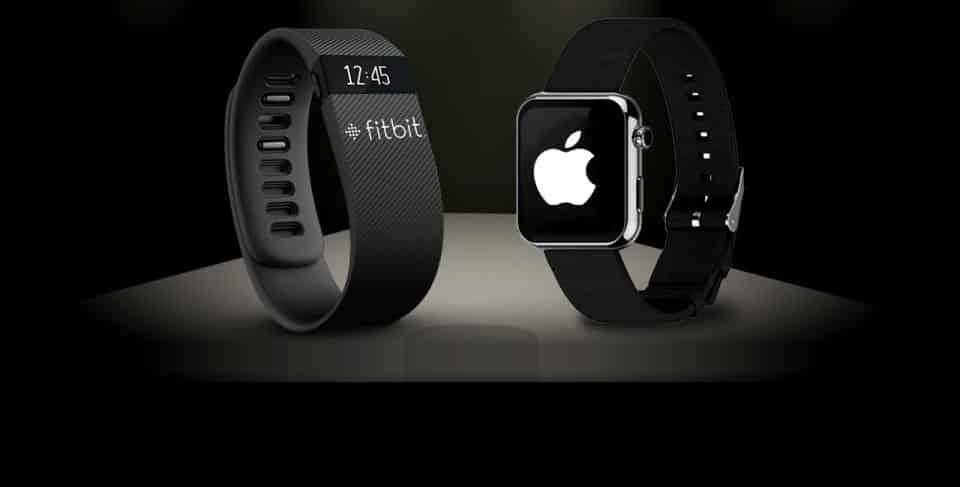 Fitbit began as a single-mode device and has essentially remained true to its DNA. Even when it's added features, the focus has remained fitness.
Apple on the other hand has packed every feature it could into the Apple Watch. Many consumers don't even use most of them. It's essentially a computing platform, though one that needs to be paired with your smartphone to be fully functional. The pairing aspect may change with the next model, but if anything, Apple's device will do more, not less.
Success and Public Perception
By all measures, Fitbit has been incredibly successful in the wearable market. Here's the latest data from IDC: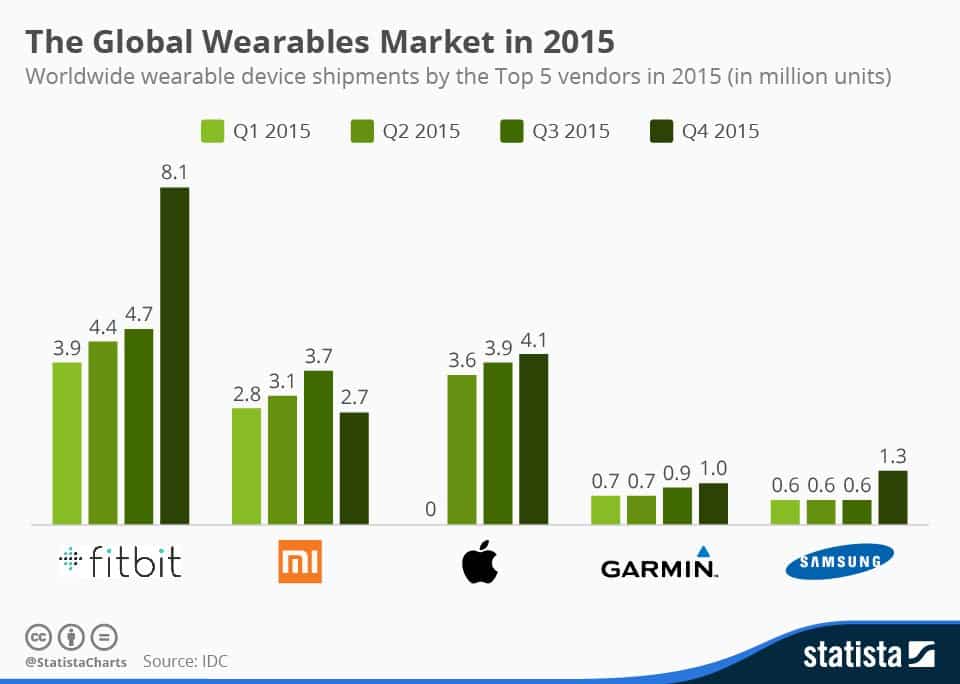 In case you're wondering, the overall market in wearables grew 126% in 2015. And it shows no signs of slowing down.
But public perception has been less than kind to Fitbit despite its status as market leader. As The New York Times noted,
. . . the fact that Fitbit's products focus on one thing — tracking your fitness — is not helping the company's image in this era of Swiss Army knife devices, where products like the iPhone and Apple Watch can do multiple things. History has been unkind to single-purpose gadgets, many of which have flopped, like Cisco's Flip camcorder, or have struggled, like the action camera from GoPro.
And when the company has added features, it seems to backfire. The CES 2016 rollout of the Fitbit Blaze – which also measures heart rate and sleep – was largely panned. It was criticized as an Apple Watch wannabe.
So One Thing or Swiss Army Knife?
There's no easy answers to the future format of wearables. We know Apple is often ahead of its time (remember the controversy over eliminating floppy drives, CD's etc.?). By designing the SmartWatch as a computing platform, it may know exactly where we're headed.
At least when it comes to our wrists.
On the other hand, not all wearables will be full featured devices. See the recent news on swallowables? They'll only do a couple of tasks. But they do them well, they could revolutionize healthcare.
And what about biometric tattoos as wearables? No one is looking for a full computing platform glued to your skin but they hold tremendous promise.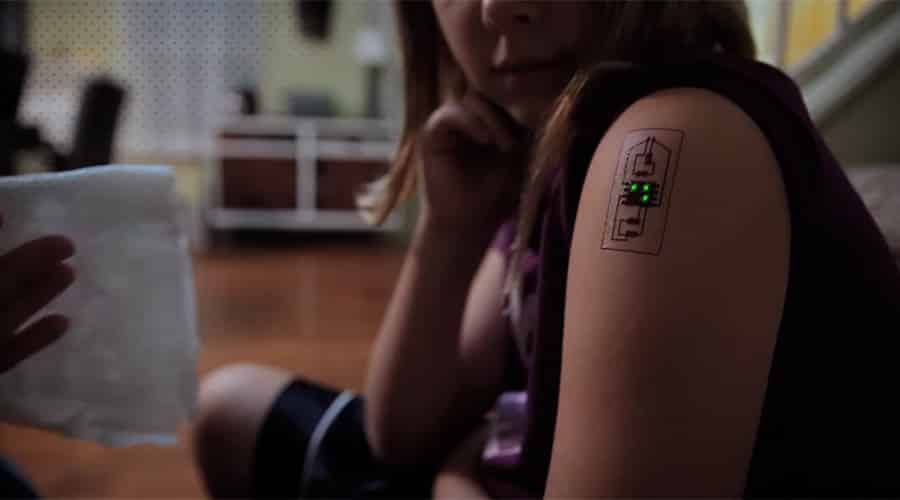 In other words, the single versus multi-feature format issue really depends on where the wearable is located. On our skin or in our intestines (or perhaps even on our ears), we'll be happy if it targets specific activities. These wearables will be designed for a limited set of tasks and we'll probably have a drawer full of them.
But it's a different matter on our wrists. For the moment, Fitbit has the upper hand and will remain so through 2016. But as the devices shrink in size and become more powerful, we'll want a Smartwatch that does everything. It's staring right at us, as accessible as our smartphones. And in the long run, we'll want it integrated into every aspect of our lives.
For wearables on our wrists, the swiss army knife approach will rule.
Emory Craig is a writer, speaker, and consultant specializing in virtual reality (VR) and artificial intelligence (AI) with a rich background in art, new media, and higher education. A sought-after speaker at international conferences, he shares his unique insights on innovation and collaborates with universities, nonprofits, businesses, and international organizations to develop transformative initiatives in XR, AI, and digital ethics. Passionate about harnessing the potential of cutting-edge technologies, he explores the ethical ramifications of blending the real with the virtual, sparking meaningful conversations about the future of human experience in an increasingly interconnected world.