SenseGlove, a company at the forefront of haptic feedback, is partnering with the UK rail operator London North Eastern Railway (LNER) to provide innovative workforce training for railway employees. The XR experience utilizes haptic gloves to help workers learn how to assemble platform train ramps for passengers with disabilities. It reveals how haptic developments are critical for workforce training and the challenges we still face in developing fully realistic training scenarios.
The SenseGlove Partnership with LNER
According to XR industry news site Auganix,
The wireless SenseGlove Nova features a flexible form-factor in combination with haptic and hand tracking technologies that enable users to feel size, density, stiffness, impacts and resistance in VR. Nova's touch-enabling technology can be used for a variety of VR training programs, such as training to handle hazardous materials, carrying out complex tasks with multiple tools and objects, learning to design and test physical prototypes.

SenseGlove added that features play an especially important role for assembly training, since force-feedback gloves allow wearers to feel the parts of equipment that need to be assembled as well as ascertain the difference between the sizes and densities of different parts. Furthermore, trainees can feel every impact when they connect or insert parts, as well as vibration when they work with tools such as drilling machines, thanks to Nova's vibrotactile feedback.
Here's a short video of the SenseGlove experience for the LNER:
The advantages here are obvious. Instead of the LNER sidelining an entire train (or even a single car) to allow new employees to practice using a boarding ramp, they can do it virtually and repeat it as often as needed. SenseGlove's haptic feedback provides a deeper sense of presence by letting users feel the key, door, and ramp components. For work that involves the physical movement of components, it's an essential dimension.
Shrinking Our Haptic Devices and Sensing Weight
As good as this is, we're still not where we need to be with haptic feedback solutions. The SenseGlove used in the video requires that you attach your VR controllers to the gloves for tracking. While you won't see or feel the controllers while wearing an HMD, it's still awkward and means you can unnaturally bump your hands against real-world objects.
The company's latest solution, SenseGlove Nova, does away with the hand-controller requirement by using built-in tracking. We've been closely following SenseGlove's developments and the Nova version significantly cuts down the device's size. This is the future of haptic design.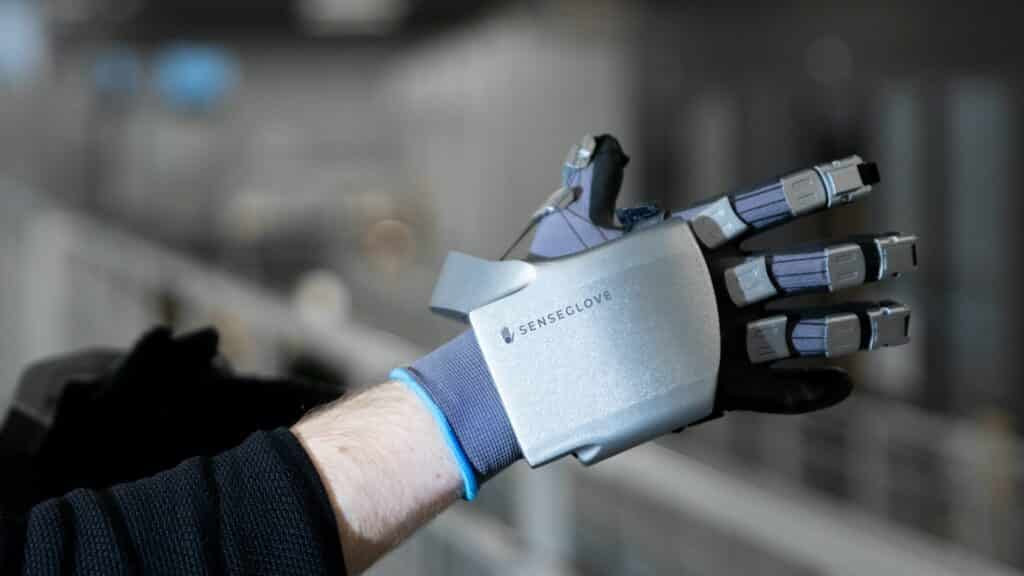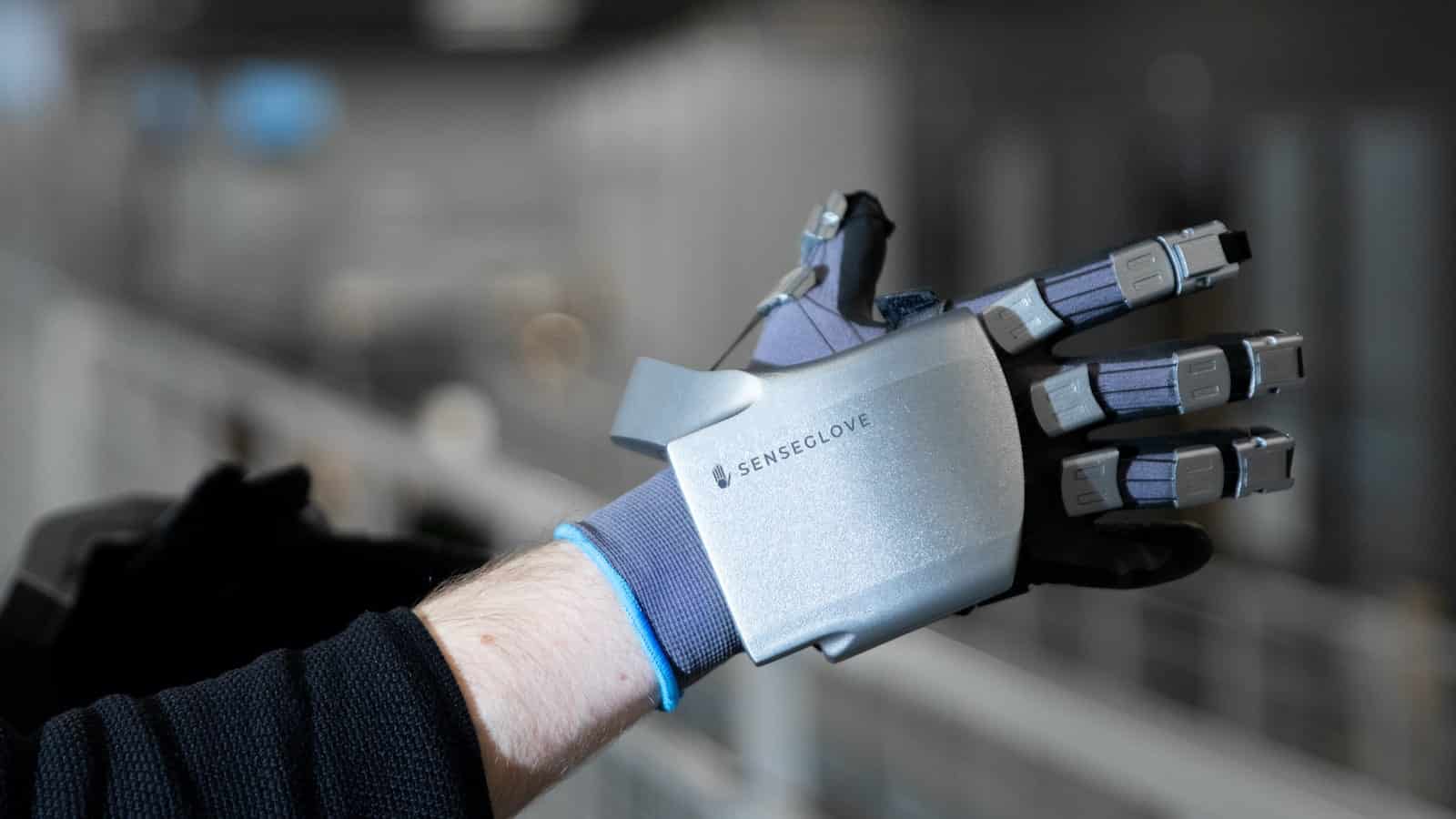 One major challenge that remains for haptic feedback in XR experiences is weight. As much as SenseGlove adds a haptic dimension to LNER's workforce training experiences, it can't begin to incorporate the feeling of weight that a boarding ramp will have for LNER staff. Haptic tech will eventually develop a solution for sensing this dimension, but that's still some years down the road.
As the LNER application illustrates, SenseGlove reveals how haptic feedback is already transforming workforce training in fascinating ways.
Emory Craig is a writer, speaker, and consultant specializing in virtual reality (VR) and artificial intelligence (AI) with a rich background in art, new media, and higher education. A sought-after speaker at international conferences, he shares his unique insights on innovation and collaborates with universities, nonprofits, businesses, and international organizations to develop transformative initiatives in XR, AI, and digital ethics. Passionate about harnessing the potential of cutting-edge technologies, he explores the ethical ramifications of blending the real with the virtual, sparking meaningful conversations about the future of human experience in an increasingly interconnected world.