It wasn't hard to see this coming. At last year's Oculus Connect conference, the San Jose Convention Center was rife with rumors that the Oculus Go headset would be canceled. Nearly every presentation focused on the Quest and standalone VR. The real fear among many in the audience was that the Rift S would soon also be discontinued.
The news cuts both ways. The Oculus Go seemed increasingly limited as a 3DOF HMD as the world around it changed. The Quest arrived with glowing reviews and soon offered experimental hand-tracking. The Oculus Link Cable added PC-based XR experiences. The Go could only do 360 video, and the more time you spend in 6DOF experiences – where you have six degrees of freedom – the more limiting 3DOF feels.
Despite that, Oculus Go was only $199 and often on sale for less. By the summer of last year, it had sold over 2 million units. It was an easy entry point into VR for K-12 schools. More than a few higher education institutions got their first taste of on-campus virtual experiences with the headset. It was sort of like a gateway drug – try this, and soon you'll want more. Much more. 
Film festivals made extensive use of it for obvious reasons. You didn't have the technical issues that could come up with Samsung's Gear VR piggybacking off of a phone. Very quickly, it became the 360 video creators' headset of choice. 
With the Oculus Go discontinued, the real challenge may be access to VR in developing countries. However, Lenovo and other companies are selling HMDs for less than the Quest. And when version 2 of the Quest comes out, the first version may remain as a lower-priced entry point for VR. All this assumes, of course, that the Quest returns to being in stock.
The Oculus Go Headset – "Virtual Reality's Moment"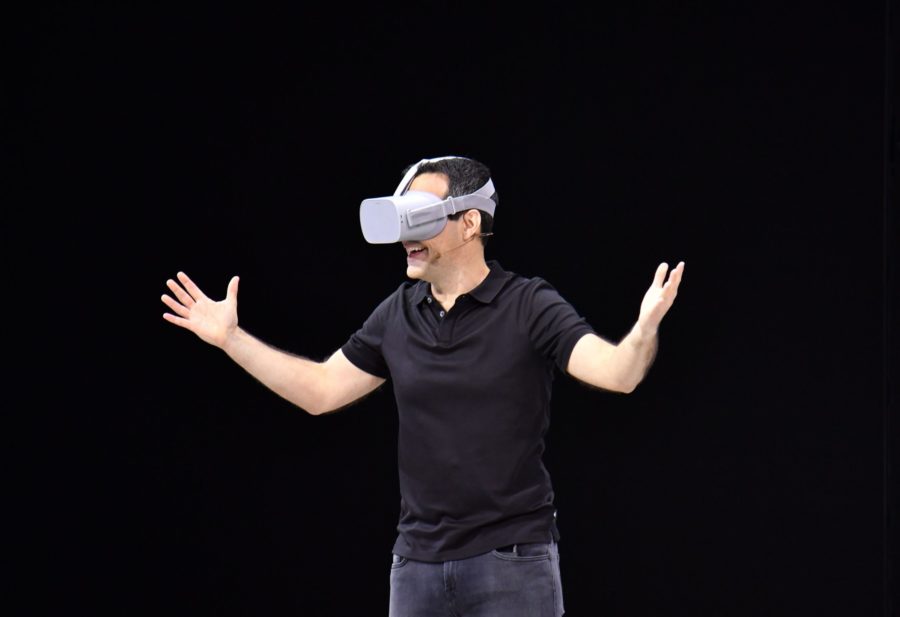 What was once billed as "Virtual Reality's moment" is now just another outdated tech device. Here is part of the Facebook / Oculus statement:
As we look to the future, we're grateful to the Oculus Go community for pushing the VR revolution forward. Unique amongst a landscape of tethered and drop-in systems, Oculus Go pioneered the all-in-one category—a new kind of VR with more freedom and flexibility. And that was a game-changer. Oculus Go opened up VR to many more people, and it helped redefine immersive entertainment. From live concerts and sporting events to couch co-op gameplay, corporate training, and beyond, Oculus Go made new experiences possible for people around the world, and it laid the groundwork for Oculus Quest.
We're not sure how successful the headset was for live concerts and sporting events (there are other non-headset barriers in that area), but it quickly took off in corporate training and education. Walmart famously bought them in the thousands as they were easy to set up and maintain. About the only thing that could go wrong was to forget to charge them.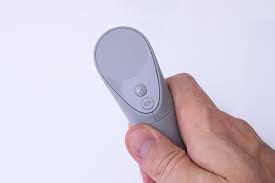 And the HMD was simple to use. When you're training employees on work situations, you don't want to add in training on how to do the training. The diminutive controller for the Oculus Go was about as simple as you could get. It quickly passed the non-gamer test on usability. 
If you are still using the Oculus Go, there's no need to panic. Support and security patches would continue through 2022. At the speed with which the XR industry is moving, by that time, you'll be ready to retire the device.
The Future of 3DOF Experiences and 360 Video
The Oculus Go headset news raises an obvious question about the future of 360 videos. But the format has a solid place in tourism and the real estate industries. And it remains widely used for employee training in industries ranging from airlines to oil refineries and in education. The real question is, how will we access these experiences once the Oculus Go is gone?
Oculus addressed this (more or less) by announcing a new distribution model outside of the strict curation process of the Oculus Store.
We've heard that many developers and enthusiasts are looking for easier ways to distribute apps outside of the Oculus Store. We're excited to announce that in early 2021 we'll offer a new way for developers to distribute Quest apps. This will enable developers to share their apps to anyone with a Quest, without having to be accepted into the Oculus Store, and without the need for sideloading.
Details on that are still to come, but it's welcome news if it opens up distribution opportunities for artists, developers, educators, trainers, and others. Facebook may have finally recognized the growing use of SideQuest as an alternative distribution model (developers are even charging for experiences on it). Banning it would have severely impacted developers' work.
We're still a bit surprised the Oculus Go headset wasn't discontinued at the end of last year, especially with the soaring popularity of the Quest. But it served the XR space well as an introduction to a technology better understood as an experience.
Our own units put in thousands of miles traveling around the world, delivering the first VR experiences for just as many workshop participants. They've been the source of priceless moments of surprise, delight, and curiosity. And yes, we'll keep them around our workshop space, a VR headset that helped define for so many their first tentative steps into a new reality.
Emory Craig is a writer, speaker, and consultant specializing in virtual reality (VR) and artificial intelligence (AI) with a rich background in art, new media, and higher education. A sought-after speaker at international conferences, he shares his unique insights on innovation and collaborates with universities, nonprofits, businesses, and international organizations to develop transformative initiatives in XR, AI, and digital ethics. Passionate about harnessing the potential of cutting-edge technologies, he explores the ethical ramifications of blending the real with the virtual, sparking meaningful conversations about the future of human experience in an increasingly interconnected world.