The Shenzen China tech company, INMO, may not be the most well-known player in the immersive tech sector, but they've staked out space with new AR Glasses on Indiegogo. Most developments in AR Glasses are coming from companies such as Facebook, Microsoft, and Apple, along with Snap's quirky ongoing project and startup, Nreal. Crowdfunding platforms don't have the best track record in AR/VR, with the obvious exception of Oculus, which Facebook acquired in 2014, kicking off the consumer VR revolution.
But it's worth taking a quick look at these new AR Glasses on Indiegogo, both for what they can do and what still stands in the way of smartglasses ultimately replacng our phones. AR Glasses will revolutionize learning, workforce training, and our social interactions, but the INMO AIR project shows we still have a long way to go.
INMO's New AR Glasses on Indiegogo
Here are the basic features of IMNO's AR Glasses.
And the summary from the Indiegogo page.
Meet the latest in AR technology. INMO Air glasses display computerized information superimposed over the real world. It's a smart and safe wearable technology equipped with a powerful processor, side HD camera, advanced optical zoom and gesture control for hands-free communication and information sharing.
Mostly, it's about connecting with others, wayfinding, cooking, and entertainment. Those are all useful activities – and things that we do every day – unless you're living off of Grubhub and Seamless during the pandemic, in which case cooking recipes may feel like alien texts. The wayfinding mapped onto your surrounding environment is the only truly innovative feature here. But the other tasks can be done just as easily with your phone, or for entertainment, your large screen display.
All of this is fairly straightforward except for the one curious example IMNO provides of using their AR Glasses as a "private teleprompter" when you're at a loss for words on a date. Yes, you read that right – a teleprompter for awkward social situations. We'll undoubtedly get there in the future, but it's unsettling, to say the least.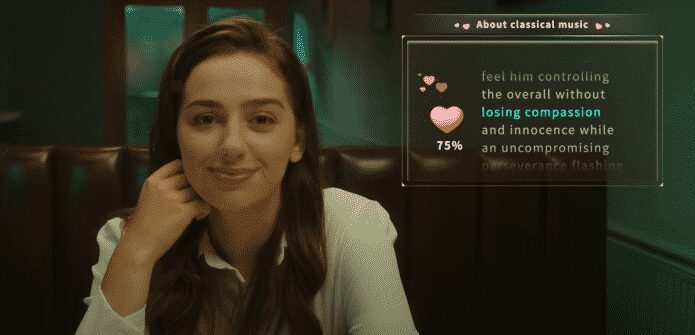 Design Issues with INMO's AR Glasses
While we've yet to try out INMO's new AR Glasses on Indiegogo, they managed to surmount the basic challenge that all AR devices face – the weight. Coming in at only 76 grams, they're not that much heavier than your average pair of sunglasses at 25-50 grams. The frames are a little bulky but not so bad to be completely noticeable.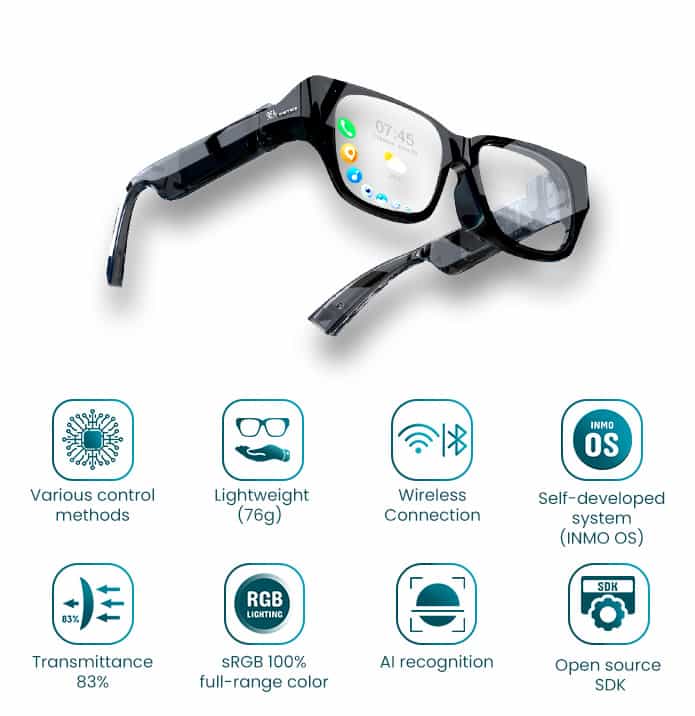 The glasses run a custom OS – INMO OS – which, like any "new" OS these days, piggybacks off Android. As for the interface, INMO seems to have covered all the bases from touch to voice.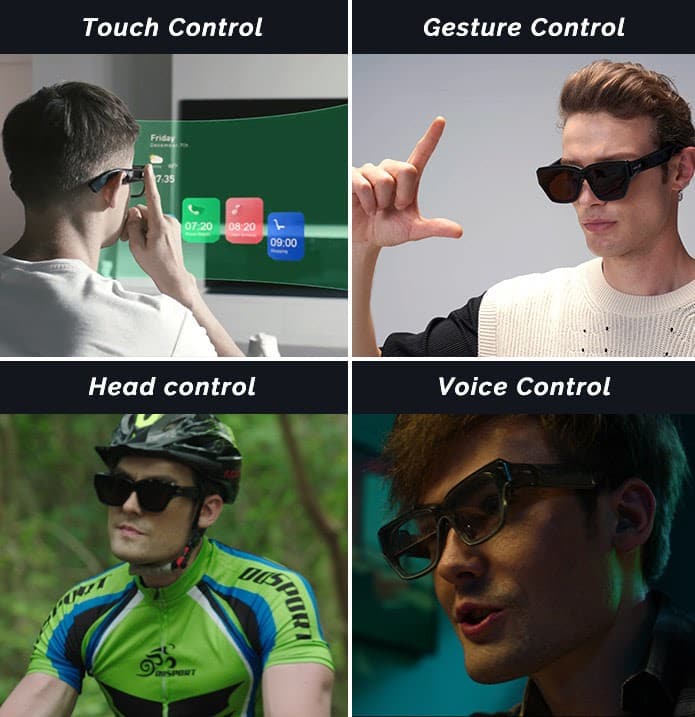 If there's a major issue here, it's in what's left unsaid on the Indiegogo page – battery life. INMO's smartglasses work as a standalone device without needing to connect to your smartphone (except for the setup process) or a separate computing pack. With all of the processing onboard a unit that only weighs a little more than a pair of sunglasses, the battery isn't going to last you all that long.
Cost, Crowdfunding Issues and a Red Flag
INMO's new AR Glasses on Indiegogo will cost only $419 if you get in on the campaign early enough. Of course, any crowdfunding project comes with an obligatory warning that the device may never see the light of day. We've had both successes and failures in supporting projects on Kickstarter and Indiegogo – so buyer beware.
However, the major red flag here is that while the campaign has more than met its goals in being 574% funded (as of July 27th), their funding goal was a paltry $12,852. For a project designed to develop AR Glasses, that's the equivalent of pocket change. In contrast, Nreal has raised over $40 million in Series B funding and employs 130 people. It's hard to imagine how INMO can bring AR Glasses on Indiegogo to a viable consumer product without significant additional funding.
In short, INMO's smartglasses are an interesting development as we wait on the projects from the major tech companies, but we're deeply skeptical about the battery life and the funding structure. We'll update you if we learn more.
Emory Craig is a writer, speaker, and consultant specializing in virtual reality (VR) and artificial intelligence (AI) with a rich background in art, new media, and higher education. A sought-after speaker at international conferences, he shares his unique insights on innovation and collaborates with universities, nonprofits, businesses, and international organizations to develop transformative initiatives in XR, AI, and digital ethics. Passionate about harnessing the potential of cutting-edge technologies, he explores the ethical ramifications of blending the real with the virtual, sparking meaningful conversations about the future of human experience in an increasingly interconnected world.