Facebook's social VR demo at OC3, the Oculus Developer Conference on October 5-7, shows just how fast virtual reality is progressing. The avatars are more realistic, incorporate hand and arm gestures, and even have basic facial expressions. We already saw the first demo of Social VR at the F8 conference back in April. It was remarkable then, but Facebook has continued to push the boundaries of VR as a social environment.
Don't get us wrong – the avatars at OC3 are still cartoon-like characters. But they are more life-like and have their names and photo above them. You have no trouble distinguishing multiple users.
Telepresence has long been seen as a possible killer app for VR. It has huge potential for gaming, the workplace and online learning. And Facebook is aiming right at it.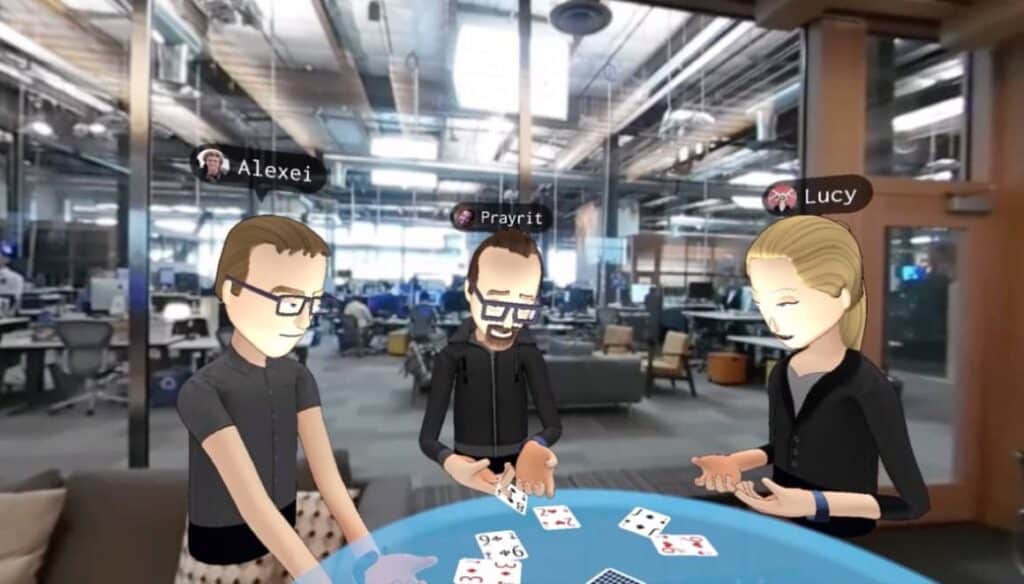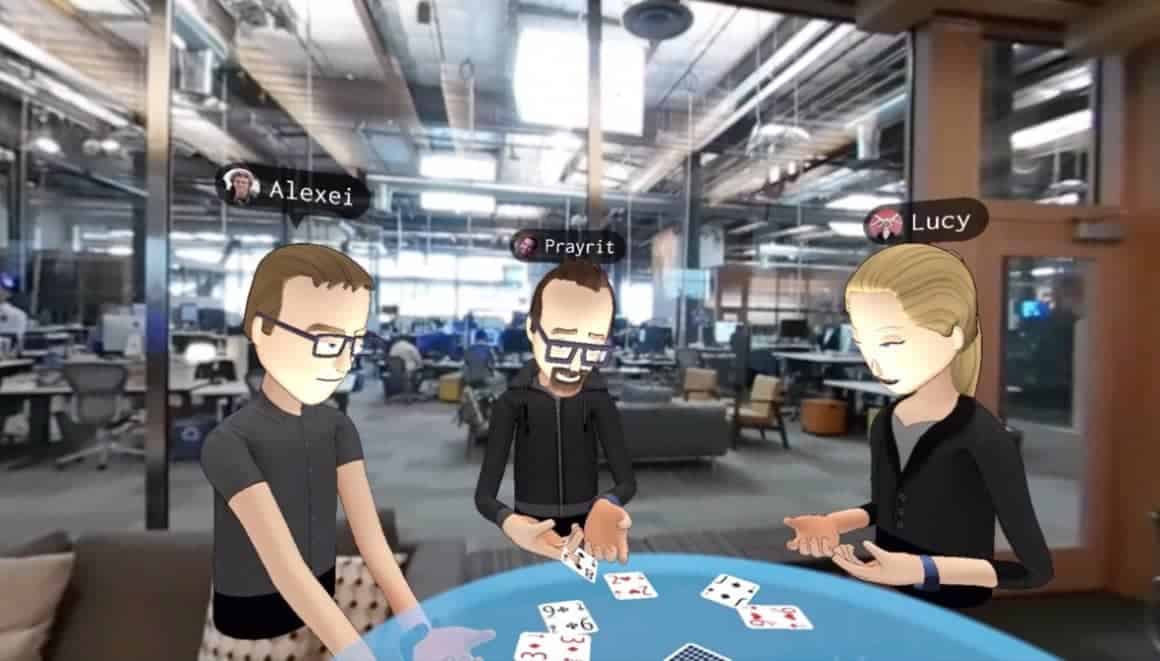 Facebook's Social VR demo
In terms of features, Facebook's live demo at OC3 went far beyond last April's demo of sharing 360 photospheres and VR Selfie-sticks. Here is the seven minute demo.
As TechCrunch noted,
It appears that Facebook is finally confident enough with its VR arm that it's willing to promote cross-network compatibility. The Messenger video call which came from his wife Priscilla Chan while she was at work, popped up on a virtual wrist-worn device. After he physically (virtually?) tapped on the notification, the video call opened in a separate window and Zuck was able to chat while engaging with the virtual environment while the call stayed in his field-of-view. Zuckerberg also teased direct posting to Facebook after taking a VR selfie mid-call.
If Facebook can create an immersive cross-network, social platform, it undermines the popular view of VR as isolating.
There is still an incredibly awkward quality here. The facial expressions on the avatars are not generated through facial tracking but through inputs on the Oculus hand controllers. No one wants to push a button for a smile. But ignore where this is now and look at the trajectory of this development. In a few years, we will have highly realistic avatars. And they will mirror our physical actions. They may not match the uncanny realism of the CGI characters from The Polar Express. But that is the road we are headed down.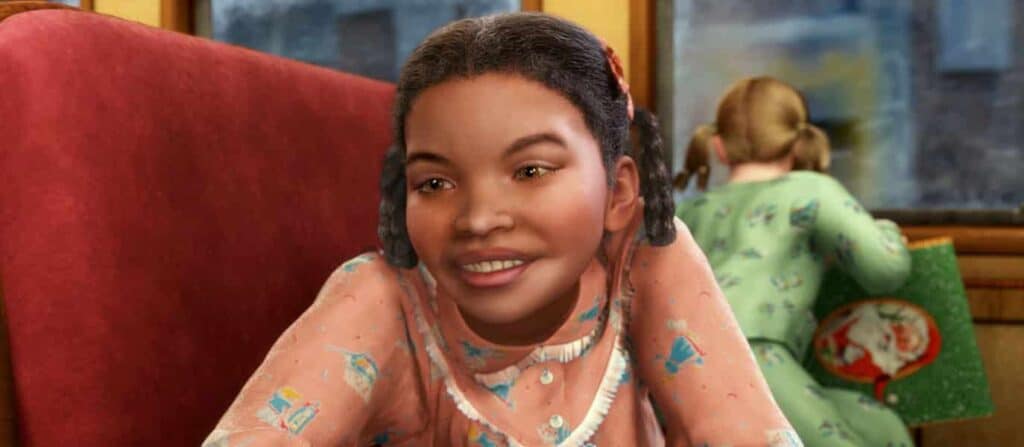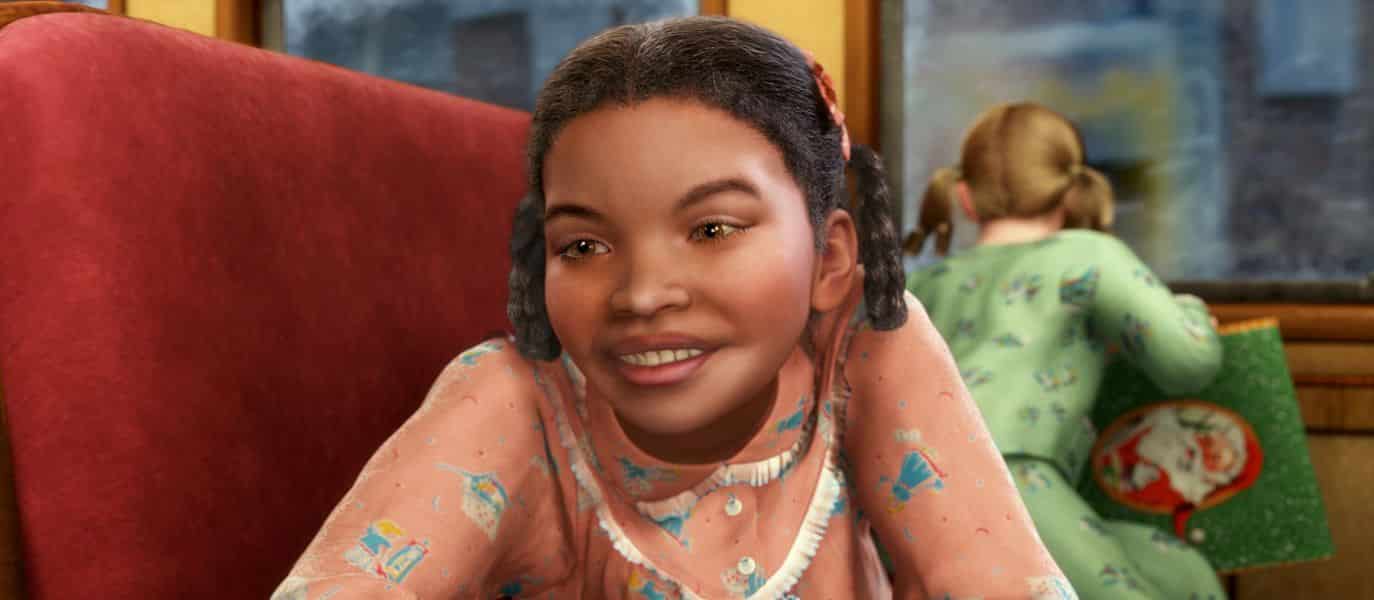 Another VR headset in the works
Not everything was social VR at OC3. Zuckerberg hinted at a project called Santa Cruz, a new standalone VR headset. According to Wareable, it will target the space between Google's Daydream View headset and Oculus Rift.
Facebook and Oculus VR are working on a standalone Oculus Rift that will offer positional tracking, bridging the gap between high-end and mobile virtual reality.

The Oculus Rift is great, but expensive when you consider the PC needed to run it; GearVR and other mobile headsets are more affordable, but the experiences aren't as rich.
In the meantime, Zuckerberg also announced lower specs for computers to run Oculus Rift. The investment for a high-end rig will now be a little less painful. But we all know what everyone wants. Cut the cable, the ties that bind you to the real world.
VR and AR
Facebook's social VR is a fascinating project. But multi-user immersive environments are no small challenge. The more realistic the avatars, the greater the drain on processors, power and bandwidth. Apple, Microsoft and Magic Leap are all betting that AR holds an easier solution. You can have your immersive environment and interact with others. And Microsoft even pulled off remote presence in mixed reality at its HoloLens Demo at TED 2016.
Last week, Tim Cook argued that VR is isolating and the future is AR. It would indeed be ironic if virtual reality comes to be seen as essentially a social platform in 4-5 years.
For obvious reasons, Facebook is betting on it.
Emory Craig is a writer, speaker, and consultant specializing in virtual reality (VR) and artificial intelligence (AI) with a rich background in art, new media, and higher education. A sought-after speaker at international conferences, he shares his unique insights on innovation and collaborates with universities, nonprofits, businesses, and international organizations to develop transformative initiatives in XR, AI, and digital ethics. Passionate about harnessing the potential of cutting-edge technologies, he explores the ethical ramifications of blending the real with the virtual, sparking meaningful conversations about the future of human experience in an increasingly interconnected world.