One of our old standbys in VR has always been Google Earth – even if Google seems to have lost its commitment to the app. Being able to freely explore the world in VR is at once exhilarating and relaxing. A new app coming to Quest and Steam on September 9th, Brink Traveler VR takes this to the next level. With 3D hikes based on detailed photogrammetry, you'll have a chance to explore some of our planet's special places.
Besides the obvious entertainment value, Brink Traveler might also find use in education where students could use the app to understand geological formations. And in a world increasingly buffeted by climate change, it may also hold documentary value as intense weather events transform our landscape.
The Brink Traveler VR App
Here's the pre-release trailer for the app:
The app will initially offer 18 different experiences, with more to come. According to RoadtoVR,
You'll be able to explore a few of the most impressive natural formations in the United States and Iceland, including Horseshoe Canyon, White Pocket, Mount Morrison, Mount Whitney, Alabama Hills, The Wave, Arches National Park, the North and South side of Death Valley National Park, Antelope Canyon, Crystal Crag, and Haifoss waterfall . . .

. . . Much like the lush virtual outdoor areas in Valve's The Lab (2016), Brink Traveler seems to combine its photogrammetric scenes with interactive elements to draw you deeper into the space, like an errant rock on the ground or running water off in the distance. Photogrammetry is a technique that uses high resolution photography to recreate accurate models of a real space.
While we've yet to try the experience, it incorporates several compelling elements. The use of a circular menu makes so much sense in virtual reality as you're in an immersive space. Flat menus feel like design holdovers from our desktops and laptops. The experiences in Brink Traveler VR are more than 360 videos; they include interactive elements. You can see your own hands, pick up a rock and toss it into a canyon, and snap virtual photos to share with others. The field notebooks and a virtual guide in the app open real possibilities for learning (especially if the notebooks can be exported).
The app will also be available on Smartphones for both iOS and Android systems, opening access to users without VR headsets.
Getting the App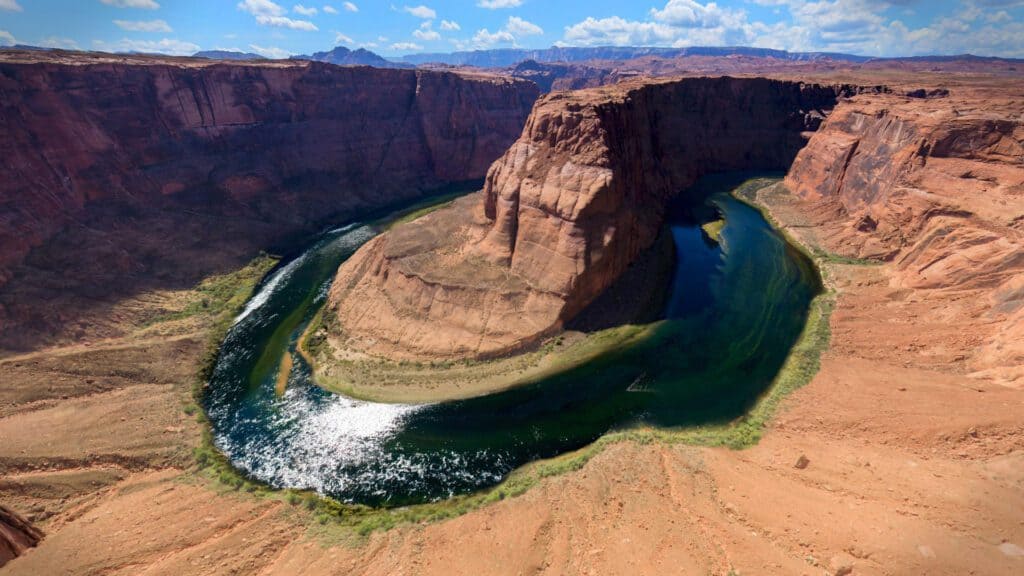 Brink Traveler will be released on September 9th on both the Oculus Quest and Steam platforms. For now, the app includes 18 different places in 12 locations. Brink XR studio promises more, which is needed as the initial content is very U.S.-centric.
With so many stunning geological sites around the globe, Brink Traveler could become a new way to travel and learn in a world buffeted by a pandemic. We'll follow up once we have a chance to try the experiences.
Emory Craig is a writer, speaker, and consultant specializing in virtual reality (VR) and artificial intelligence (AI) with a rich background in art, new media, and higher education. A sought-after speaker at international conferences, he shares his unique insights on innovation and collaborates with universities, nonprofits, businesses, and international organizations to develop transformative initiatives in XR, AI, and digital ethics. Passionate about harnessing the potential of cutting-edge technologies, he explores the ethical ramifications of blending the real with the virtual, sparking meaningful conversations about the future of human experience in an increasingly interconnected world.