Today's breaking news in VR is that Pico may be bought by Bytedance, the owner of the wildly popular TikTok social media platform. It's unclear if ByteDance has already made an investment (according to PanDaily) or if they are just in negotiations (according to Bloomberg) to acquire Pico. Since TikTok is the fourth most popular social media platform, it would have major implications for virtual reality – putting its future more firmly in the hands of social media companies.
With Facebook dominating VR in the West and Pico the major player in China, it will even further limit the possibilities of a competitive VR marketplace.
The ByteDance Pico Acquisition
Here are the details on Pico's current work from The Information:
In the U.S. and Europe, Pico focuses on selling its headsets to enterprise customers. Pico's new Neo 3 Pro headsets, shipping to businesses this quarter, are viable alternatives to the Quest 2. Like Facebook's device, the Neo 3s run on Qualcomm's Snapdragon XR2 chipset, meaning they can offer similar VR fidelity and performance. The $899 Neo 3 Pro Eye also includes eye tracking sensors, an especially desirable feature for enterprise use that Facebook has yet to include in the Quests.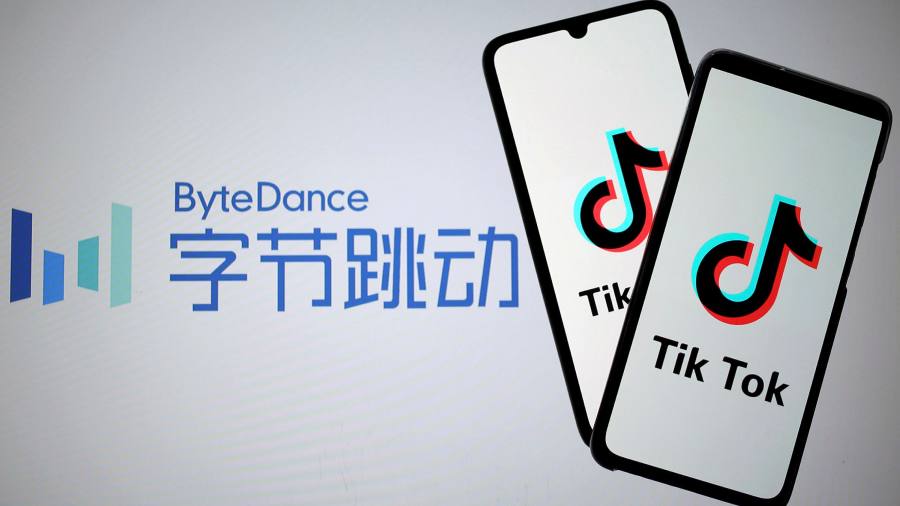 The ByteDance acquisition would be a massive boost for Pico to expand its VR headset lineup and already growing VR publishing arm. ByteDance may not be Facebook, but they have no shortage of resources to throw at VR, which remains an emerging technology.
That's a positive benefit for VR in general as it improves access. Facebook doesn't break out the P/L for its Quest lineup but they are likely subsidizing the cost. At the very least, the profits from its massive social media presence funded the research that has made the Quest 2 a state-of-the-art standalone VR headset.
But it could also raise major concerns. As The Information reported back on August 16th, the Chinese government took a seat on the ByteDance board in April as part of a broader move to exert greater control over its tech industry.  It immediately raised questions for many companies about the security of TikTok and may now do the same for Pico's VR headsets. Both the TSA and the military (which initially gravitated to TikTok as a recruitment tool for Gen Z) have banned the platform on government-owned smartphones.
. . . the Chinese government in April quietly took a stake and a board seat in TikTok owner ByteDance's key Chinese entity, according to corporate records and people with knowledge of the matter.

The move gives Beijing more insight into the inner workings of ByteDance, the world's most valuable privately held tech company, . . [and] raises questions about how much more influence Beijing can exert over ByteDance as a whole.
One seat on a board may not sound like much if this was an American firm, but Bytedance's board only has three seats.
The Implications – and Complications for VR
While this is still a breaking story, two issues come to the forefront if it pans out. First, it's another step in virtual reality coming under the domination of social media companies. Facebook is already the major player in the space with the Oculus Quest, but its sale is prohibited in China. Pico has made some inroads into the U.S. and EU markets, mostly for workforce training and education.
As Facebook has shown, the extensive resources of social media can lower the price of headsets, making VR more accessible. But no social media company does this for the public good – it's in their own self-interest to continue gathering extensive data on their users. Owning the VR space will put them in the position to make exponentially greater inroads into our privacy when our social media experiences will be more immersive.
Second, the Pico acquisition adds another hurdle to an already complication landscape for education and nonprofits. The Facebook account requirement limits and even prevents the use of the Quest for many organizations (and it generates opposition from students). If Pico comes under the control of ByteDance and the latter is increasingly under the sway of the Chinese government, that becomes yet another challenge for the use of VR in both K12 and higher education. Large companies using VR for workforce training may also think twice about rolling out a technology that could someday be under the influence of a foreign government.
We'll keep you updated as this is a breaking story. And let us know if you think ByteDance's acquisition of Pico could have a negative impact on the development of VR.
Emory Craig is a writer, speaker, and consultant specializing in virtual reality (VR) and artificial intelligence (AI) with a rich background in art, new media, and higher education. A sought-after speaker at international conferences, he shares his unique insights on innovation and collaborates with universities, nonprofits, businesses, and international organizations to develop transformative initiatives in XR, AI, and digital ethics. Passionate about harnessing the potential of cutting-edge technologies, he explores the ethical ramifications of blending the real with the virtual, sparking meaningful conversations about the future of human experience in an increasingly interconnected world.