There are some good and not so good Black Friday VR deals for VR headsets this year. Don't expect to find the popular Oculus Quest at huge savings. You're going to pay full price with a few bonus virtual experiences thrown in. The significant discount will come next year when version 2 of the Quest is out.
However, several VR headsets have major price breaks in the list below. Keep in mind that all these HMDs will probably see new versions released in 2020. But all of them are good enough to last you through the coming year.
Now that the Thanksgiving Day Parade is over, here's our rundown of the best Black Friday VR deals.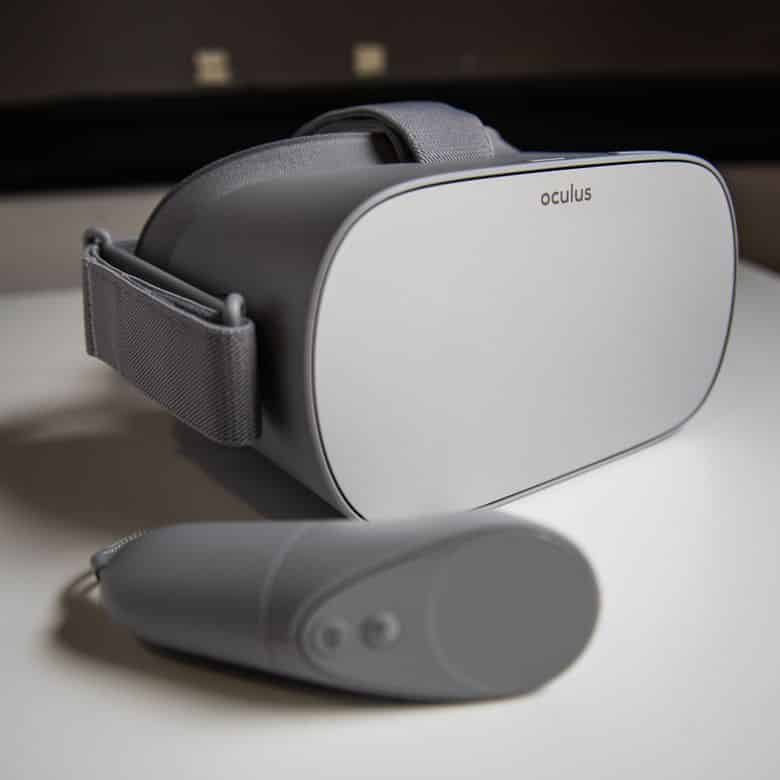 The Oculus Go is a great starter HMD if you just want to try virtual reality. Or if you need another headset or two for 360 videos. It's the basic model from Oculus but serves its purpose well. Usually running at $199, we are seeing it for $149 this week.
Oculus Go Standalone Virtual Reality Headset – 32GB
As Lifewire said in their review, it's a "beautiful and capable headset." Even if you're into high-end VR, sometimes you just want to sit down and watch something rendered in 360 video. Just keep in mind that the Oculus Go only provides three degrees of freedom. It's immersion-lite; you're in the scene, but it's not a breathtaking experience.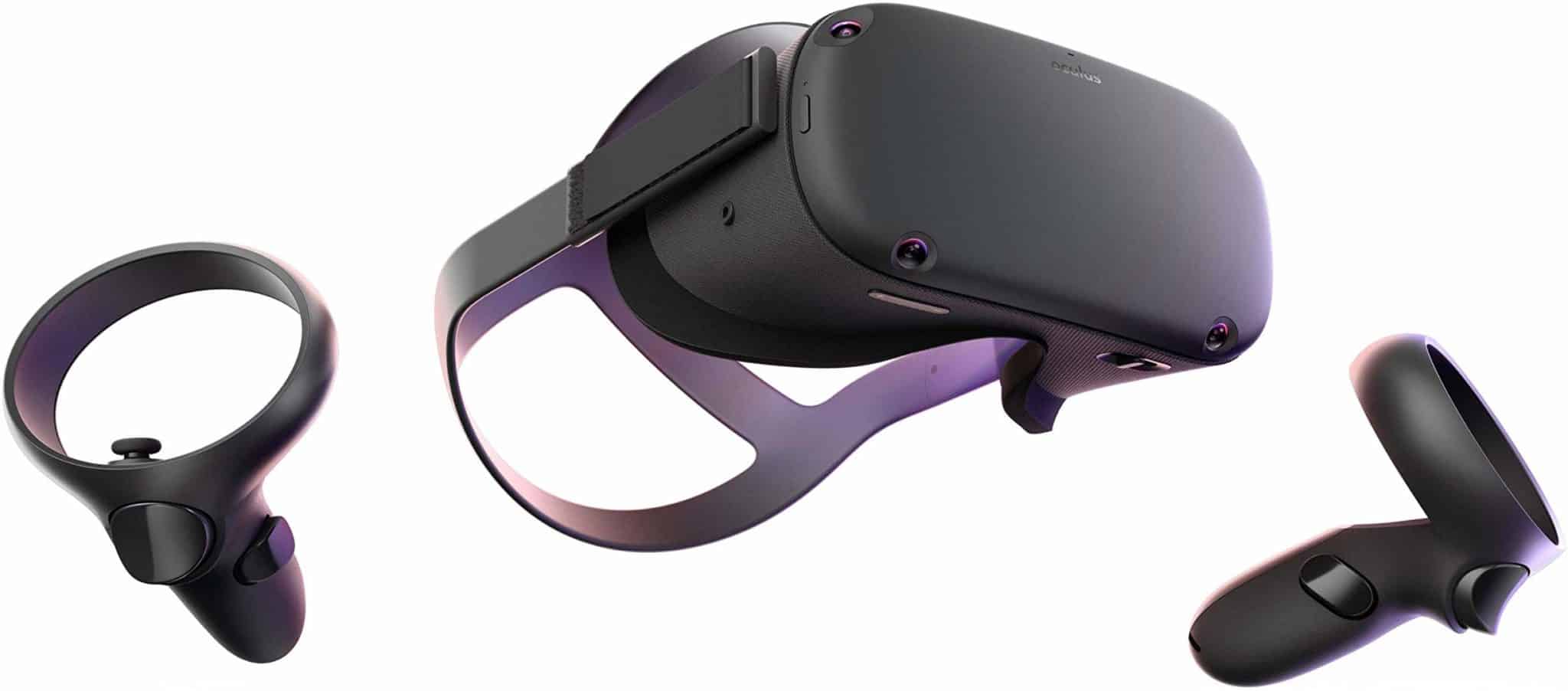 Our favorite HMD by far. Yes, the graphics are less impressive than a high-end headset. And you're doing serious gaming, the battery will run out quicker than you like. But for a standalone virtual reality headset, you can't do better than this. If you've been tied to a computer with an Oculus Rift or HTC Vive, free-roaming VR is magical.
Oculus Quest All-in-one VR Gaming Headset – 64GB
Unfortunately, you're not going to find much of discount for the Quest. But Oculus is throwing in some VR experiences, and you will spend money on content later. So count this as a small saving that will materialize down the road.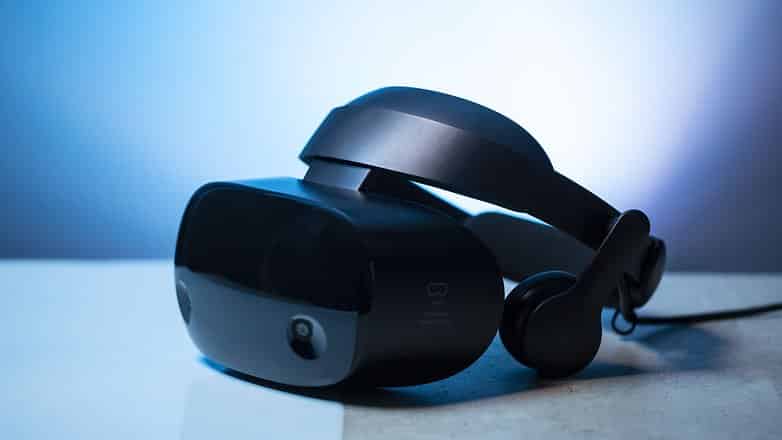 One of the Windows Mixed Reality HMDs, the Samsung Odyssey, offers impressive graphics with dual AMOLED screens. A bonus with the Odyssey is that you also get incredible spatial audio, which will bring your VR games and experiences to life.
You can pick it up from Amazon for 54% off the retail price of $499.99 (a $270.99 savings). It's one of the best Black Friday VR deals this year.
Samsung HMD Odyssey+ Windows Mixed Reality Headset with 2 Wireless Controllers 3.5″ Black (XE800ZBA-HC1US)
In the early reviews of the HMD, Samsung took some knocks for its weight and styling. But its 3K display more than made up for the problems. And not having to wrestle with external sensors is a real benefit.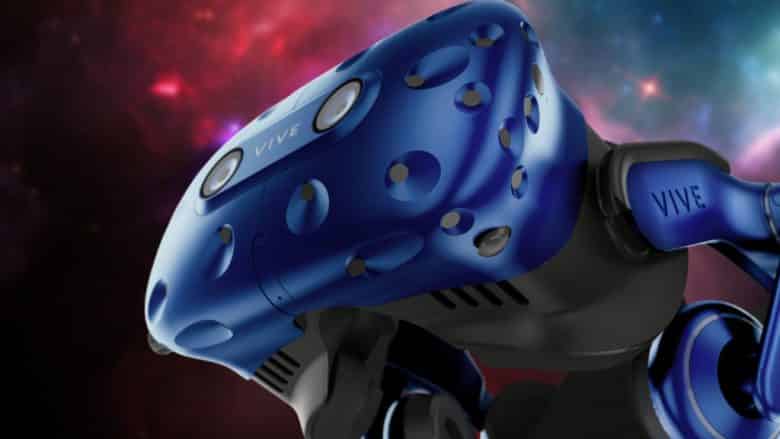 The other high-end HMD with a good discount is the HTC Vive Pro. You'll need a decent computer to run it, but it's always near the top of the list for serious VR enthusiasts. Just bear in mind that you'll be using base stations with this HMD. It's not a simple setup like the Oculus Quest. But it works well if you have space to install it permanently.
The Vive is showing up as two Black Friday VR deals. You can either buy just the headset or get a complete starter package:
Happy hunting for your Black Friday VR deals and bargains. We'll be looking to upgrade our phones and a few other tech essentials. Be safe out there if you're doing some retail shopping. Walmart may have turned Black Friday into a virtual experience, but this is still real-life for the rest of us.
Emory Craig is a writer, speaker, and consultant specializing in virtual reality (VR) and artificial intelligence (AI) with a rich background in art, new media, and higher education. A sought-after speaker at international conferences, he shares his unique insights on innovation and collaborates with universities, nonprofits, businesses, and international organizations to develop transformative initiatives in XR, AI, and digital ethics. Passionate about harnessing the potential of cutting-edge technologies, he explores the ethical ramifications of blending the real with the virtual, sparking meaningful conversations about the future of human experience in an increasingly interconnected world.