The problem with wearables is clearly on view at the Wearable Device Technology Expo in Tokyo. Billed as the world's largest show for wearable tech vendors, the event follows on the heels of CES 2016. There's a lot of wearables here and you can see how far we have to go in wearable design.
The Problem with Wearables
A couple of examples passed on via Gizmodo and AFP photographer Yoshikazu Tsuno. Up first, eyewear that incorporates electroencephalogram (EEG) sensors to measure brain wave patterns. As Gizmodo comments it ". . . makes Google Glass look like a stylish pair of Warby Parkers."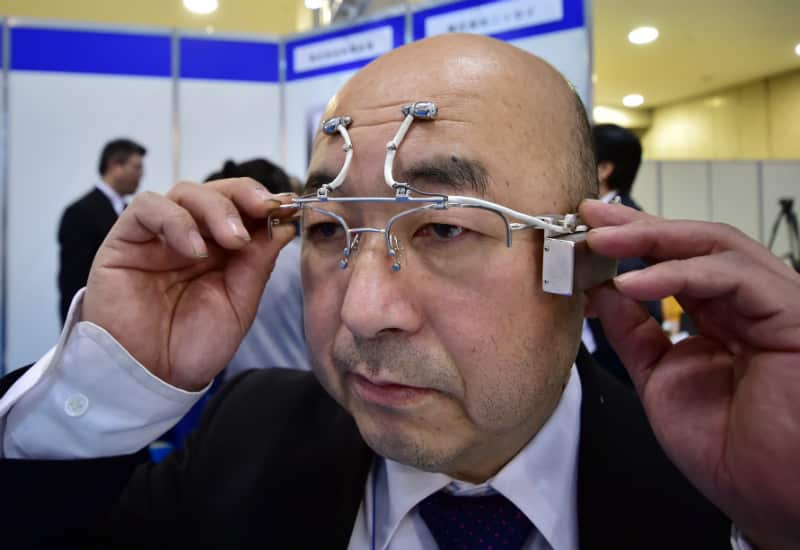 You might agree to these after a medical procedure, but it's hard to imagine incorporating them in your daily life.
Next up, wearables from Brother, the Japan office machine provider (yes, everyone wants on the wearable bandwagon). While these might have use in industrial settings, they still seem a stretch compared to something like the DAQRI Smart Helmet: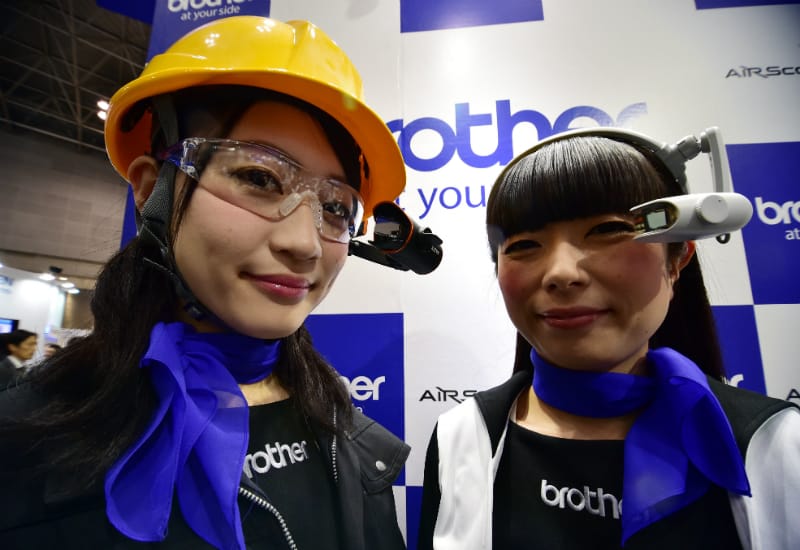 Designing Wearables
Why is design so bad when it comes to wearables? Part of the problem is battery life. If it's on your head, you still need a power source, and a large one for video. Second, we haven't got the technology down for projecting video through a pair of eyeglasses. You either have a screen in front of your head or a projector to beam images into your eye.
And as Google Glass made clear, wearables near your eyes leads to all sorts of negative reactions. And if it's minimal (like Glass), an extraordinarily short battery life.
You can take some solace in realizing that design is always a process littered with errors. We try, and try again, until we get it right. If you don't believe me, take a look at the 1931 monowheel by Goventosa. It looks like something out of Mad Max Beyond Thunderdome and was probably a rolling death trap. We got motorcycles right and we'll get wearables right. In due time.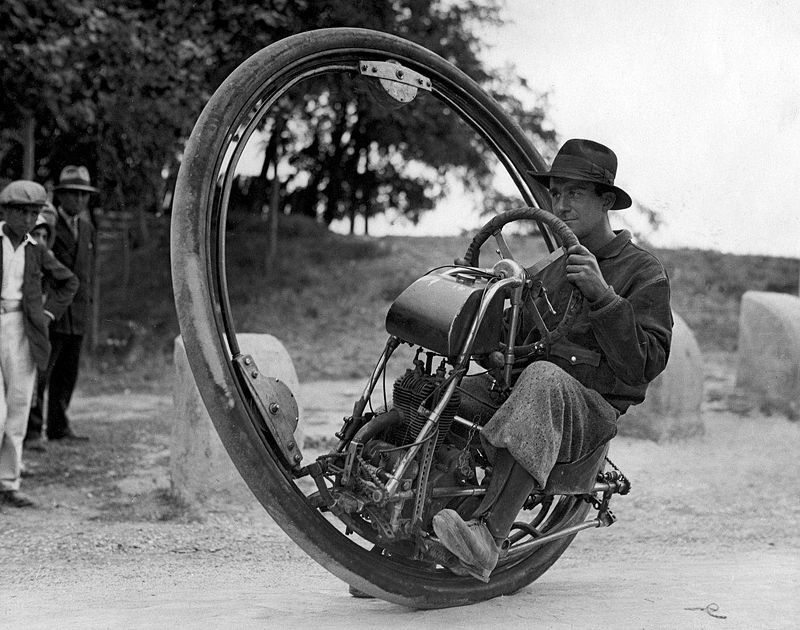 Emory Craig is a writer, speaker, and VR consultant with extensive experience in art, new media, and higher education. He speaks at global conferences on innovation, education, and ethical technology in the future. He has published widely and worked with the US Agency for International Development, the United Nations, and the Organization for Economic Co-operation and Development (OECD). Living at the intersection of learning, games, and immersive storytelling, he is fascinated by AI-based avatars, digital twins, and the ethical implications of blurring the boundaries between the real and the virtual.