The Plexus VR Gloves took a step closer to release this week with an announcement of developer reservations. You can't get your hands on them (or in them) just yet, but the San Francisco startup is making progress.
As haptic gloves for virtual reality, these are remarkably thin and light – exactly what we've hoped for all along. They'll provide feedback and interface with the major tracking standards in the Oculus Rift, Steam VR, and Microsoft's "Mixed Reality" HMD's. If you're eager to get in the queue, you can reserve a pair at Plexus.
And at $249, these sound like a bargain. At least compared to everything else you have to buy for a high-end VR setup.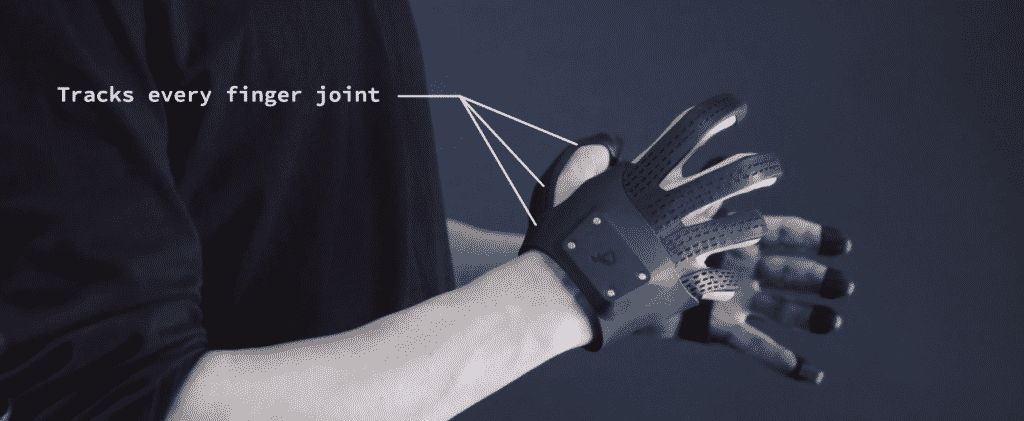 There are other options out there including the Haptx VR Gloves which were a hit at the Sundance Film Festival. With embedded microfluidic air channels, Haptx offers the potential for heat and cold and feedback that deeply mimics real-world experiences. But it is a significantly bulkier solution. Of the two, Plexus probably has a better shot a market share due to its small size and ease of use.
Minimalism always wins in the end.
No matter what solution we ultimately get, we need gloves, not hand controllers for VR to take off. Immersive experiences need to be as realistic as our real-life experiences. When I want to pick something up, I don't tap something in IRL, but squeeze my fingers around it. It's one of virtual reality's weakest points.
There is also the issue of accessibility – which is a moral imperative. VR gloves will help the visually impaired access immersive environments and broaden the range of virtual experiences all of us can have.
Pexus VR Gloves Specs
Here's their promo video and what we know of the technical details from the Plexus site:

Measurement System: 21 Degrees of freedom per hand
Tactile Feedback: 5 (one per finger) tactile actuators
Wireless: 2.4GHz Custom Low Latency Protocol
Compatibility: Unity, Unreal Engine, C++, C#, Python
SDK: Unity and Unreal Engine haptic rapid application development toolkit, including drop in haptic hand rigs and interactive objects ready to use with developer artwork assets
Compatibility: VR Integration / tracking options: Vive, Oculus Rift, Windows Mixed Reality. Can be used with any Windows, Linux or Mac environment through the C++ and Python API
Battery life: 2 to 3 hours depending on feedback usage
Refresh rate: 180hz, engine synchronized for VR
If you're looking for more details, there's a good (and frank) discussion with the company on Reddit.
There's no real date for the release but we should see the Plexus VR Gloves sometime in 2019. Thankfully, they're not going the Kickstarter route, but getting them straight to developers.
Now just imagine something as simple as shaking hands or a high-five in social VR. That could be a game changer.
Emory Craig is a writer, speaker, and VR consultant with extensive experience in art, new media, and higher education. He speaks at global conferences on innovation, education, and ethical technology in the future. He has published widely and worked with the US Agency for International Development, the United Nations, and the Organization for Economic Co-operation and Development (OECD). Living at the intersection of learning, games, and immersive storytelling, he is fascinated by AI-based avatars, digital twins, and the ethical implications of blurring the boundaries between the real and the virtual.