We're only on day two, but it's time to highlight the VR and AR news at GDC 2019.  Here's a quick summary of the announcements which have focused on both hardware and gaming platforms. Keep in mind that the developments in the gaming environment not only influence entertainment but shape the future of work and learning. As Katy Tynan wrote in Harvard Business Review back in 2016,
Gaming is leading the way in another important area of technology: user engagement. Extending gameplay is a top priority among game designers. One of the ways they hold people's interest is by fostering personal connection. Many of today's most popular games, from golf simulators to The Sims, allow you to customize an avatar. This creates an emotional connection between the player and the game.
That's what gamer developers get that is so often missed in software used in business and education. User engagement is essential.
VR and AR News at GDC 2019
Some quick highlights of three announcements with more to follow:
Magic Leap's Latest Multiplayer Mixed Reality Experience at GDC 2019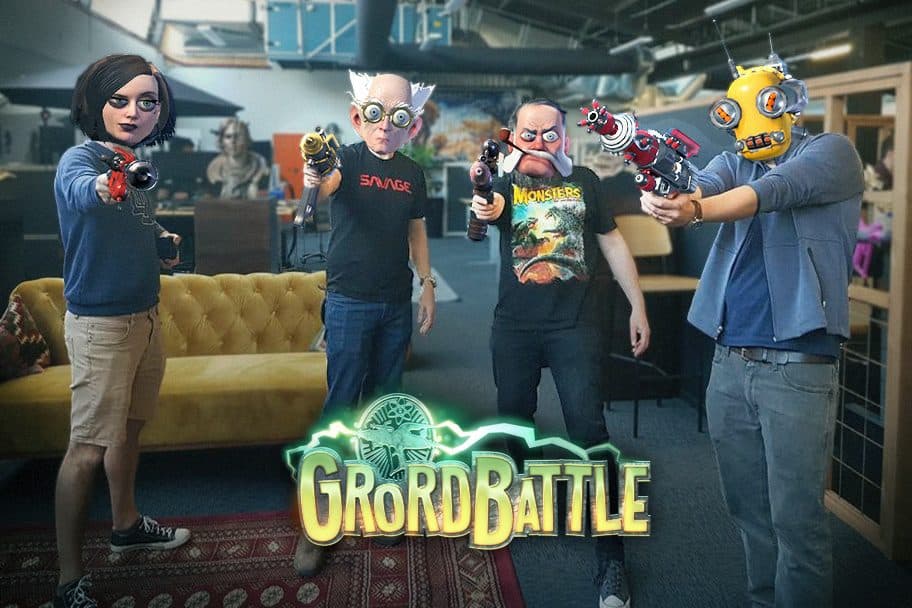 If you've done Magic Leap's Dr. Grordbort's Invaders, you know how engaging the experience is. The walls of your room suddenly break open into portals for a robot invasion. Grordbattle is a multiplayer take-off that turns your co-players into a bizarre group of characters. As VRfocus noted,
Currently, in an early prototype phase, Grordbattle is set within the universe of Dr. Grordbort's Invaders, an offshoot of that experience where between two to four players can go head-to-head in battle . . . the videogame allows players to select a character of their choosing, giving their head a new digital representation where their eye movements and voices are mirrored by the character.
Forget the game-like avatar heads they have now – imagine when we can simply replace anyone's head with another. It opens fascinating possibilities for education and training. Magic Leap's work isn't going to have an impact now – not with a device that costs over $2,000. But these are one the seeds of a new world of spatial computing.
Lip-Tracking in your VR Headset
This one caught us by surprise – HTC announced a lip-tracking module Dev Kit for the Vive Pro. This won't be available for consumers anytime soon but could reshape our expectations for realistic avatars. And raise our sense of engagement with virtual avatars.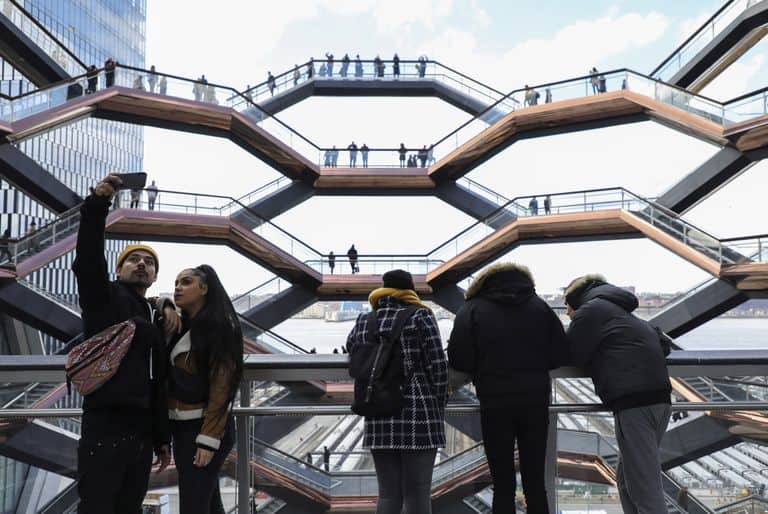 But if eye-tracking raises privacy concerns, so will the tracking of other facial features, especially our lips. We wouldn't be so concerned if we didn't feel completely outgunned in the battle over privacy.
Quick story: last weekend we visited the new Hudson Yards development in New York City, which is the largest real estate project in the country. It turns out that the $200 million geometric stairway attraction, The Vessel (either artwork or tourist trap depending on your perspective), has a, um . . . interesting privacy policy. They own the full rights to anything you do on or around the structure – including your likeness, your name, your voice.
For commercial purposes. Forever.
And the 30 kiosks scattered around the site? They'll have small microphones that will have voice recognition and the ability to respond to you. Welcome to the Smart City. Or should we say the Surveillance City?
From Popular Mechanics:
Two clauses wedged into Hudson Yards terms and conditions page (which visitors agree to by stepping on the property) spell out the rule, basically explaining that although you technically retain ownership of your photos, any image featuring or relating to the Vessel can be used by Hudson Yards for marketing promotions. In addition, the company claims the right to use your likeness, name, and voice however it sees fit to further hype its "$200 million staircase that doesn't actually go anywhere."
This "embrace of manifold data collection" as the New York Civil Liberties Union phrased it is becoming more and more common and deeply troubling. Do we really think our virtual and mixed reality HMDs will remain a pristine area, free of overarching data grabs?
Beat Saber on Oculus Quest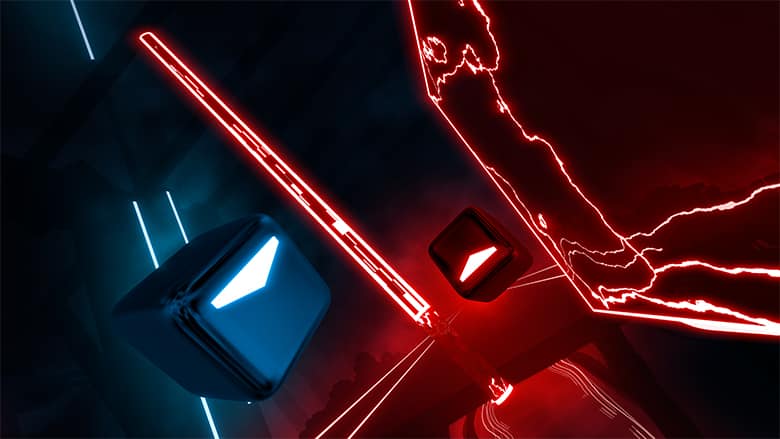 We'll wrap up on a more positive note. As you've probably heard, Beat Games' Beat Saber is the first VR game to break one million in sales. And now it's coming to Facebook's new standalone headset, Oculus Quest. Facebook already showed off the gaming potential of the headset in their large "arena-scale" setup at the Oculus Connect conference last fall. It reaffirms what we've been predicting all along – that the Quest HMD will be wildly popular and could bring VR into the mainstream. And as developers work on games for free-roam VR, it will open new possibilities for education and other areas.
All in all, the VR and AR news at GDC 2019 is fascinating. More to come as the conference rolls on.
Emory Craig is a writer, speaker, and consultant specializing in virtual reality (VR) and artificial intelligence (AI) with a rich background in art, new media, and higher education. A sought-after speaker at international conferences, he shares his unique insights on innovation and collaborates with universities, nonprofits, businesses, and international organizations to develop transformative initiatives in XR, AI, and digital ethics. Passionate about harnessing the potential of cutting-edge technologies, he explores the ethical ramifications of blending the real with the virtual, sparking meaningful conversations about the future of human experience in an increasingly interconnected world.