As anticipated, the new Oculus Rift S was announced today at GDC 2019. It launches this spring for $399 – or the same as the Oculus Quest. Which also launches this spring, as will others. Yes, we'll be swimming in new VR headsets. It's a remarkable change from a few years back.
So the question arises – should you buy Facebook's high-end HMD?
The answer depends in part on your needs and the ecosystem that comes with the Quest. If it includes much of what you can do on the new Oculus Rift S, it's hard to go for a tethered headset (unless you have some compelling need to be chained to your desktop). We know the Quest will come with Beat Saber, the most popular VR game to date, and some 50 other titles. But VR is about much more than games.
If you're running an advanced VR lab, you'll want to get the Rift S. Advanced medical and engineering simulations require advanced hardware. But for more common immersive experiences, freedom of movement will win out.
What's Different in the New Oculus Rift S
We'll give Oculus the first (uncritical) word – here's their short release video. Cue the dramatic music and graphics:
Seriously, there are lots of amazing features here. Just what you should expect in hardware upgrade of a device that's only a week short of its third birthday.
It's nice to see Oculus reduce the connection to a single cable. That will lessen the presence of a tethered link – especially when the wire is hanging from the ceiling. A significant improvement here is new tracking cameras, eliminating the need for external base stations. It's especially important if you're lugging HMDs around campus or the workplace.
The new HMD has an added pass-through camera which will help in using the device in cramped space (like NYC apartments and small VR labs). Fully immersive experiences shouldn't include tripping over a chair. It will also make the setup process much easier.
TechCrunch has the best list of what's different in the new Oculus Rift S:
Small resolution increase per eye from (1080 x 1200) to (1280 x 1440), improved lenses
Frame rate is dropping from 90hz to 80hz
Switched from OLED to the LCD panels used on Oculus Go
5 onboard cameras for inside-out camera tracking
Ships with updated Oculus Touch controllers, same as what ships with Quest
Loses the on-ear headphones for cheaper-sounding near-ear speakers similar to Oculus Go
Ditches the flexible strap for a rigid "halo" design like the PlayStation VR headset
FoV is "slightly larger" on the Rift S compared to the Rift, Oculus tells us
No manual adjustment of distance between your eyes (IPD)
PC spec requirements are largely the same, though you may need a faster CPU we are told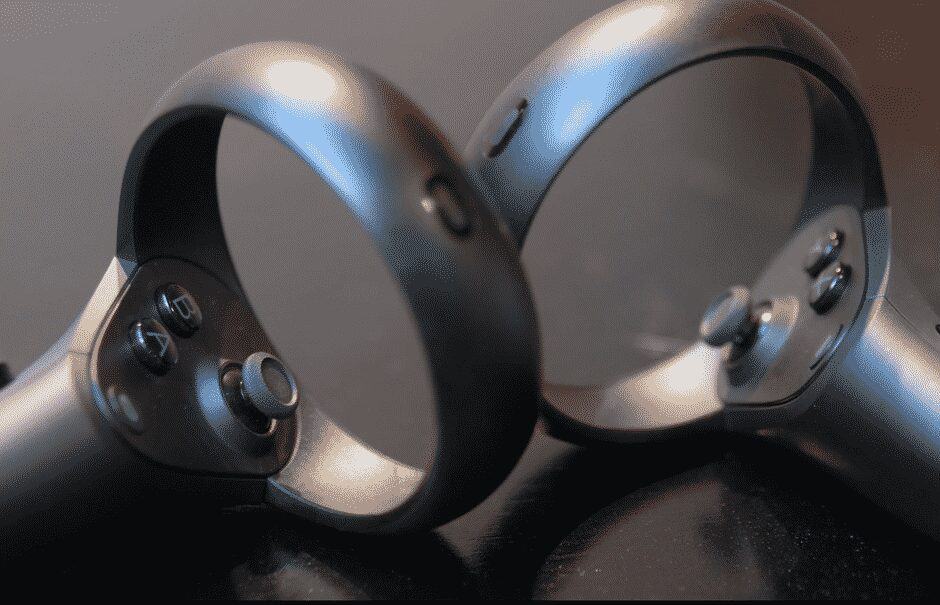 A Few Compromises
There are still some questions, especially around the CPU requirements and the quality of the audio. You'll be able to work around the latter issue with the 3.5mm headphone jack. But when using the device in public settings, it means you'll need to bring additional pairs of headphones if you want good audio. That may not be an issue for some professional development experiences, but it's critical in museums and film festivals.
It also turns out that there is no provision for wireless (it would have increased the cost). And it weighs a little more than the Rift – though it should fit better. A slightly lower refresh rate and lower resolution than the Quest round out the negatives. As IGN commented, Oculus sees $399 as the "sweet spot" in terms of pricing. Enhancing these aspects would have resulted in a higher price.
In Short
We like what Facebook has done with the new Oculus Rift S. As Mashable said, the new Oculus Rift S ". . . is everything the original should have been." However, we'll hold for now to see what comes with the Quest HMD. If you plan on getting both, the good news is that both devices will support cross-purchases and cross-play. Whatever runs on Oculus Rift will run on the Rift S. That means fewer explanations for your purchasing department or impact on your own pocket.
As for the long-term future of the Rift S, we're still placing our bets on standalone HMDs. That's the future of VR. With the introduction of the Rift S, Facebook is on a pathway toward the convergence of mobile and PC-based virtual reality. We may get there in the next release of VR headsets from Oculus, but not now. That Snapdragon 835 processor runs your phone just fine but is pushing its limits in handling serious VR.
If you're doing high-end virtual experiences, you'll need the new version of the Rift. Indeed, you might even be able to pick up one of the original Rifts on sale. If not, you should wait and see what Facebook brings with the Oculus Quest. They both arrive this spring so the release dates won't be an issue.
Either way, just having a choice like this bodes well for the future of virtual reality.
Emory Craig is a writer, speaker, and consultant specializing in virtual reality (VR) and artificial intelligence (AI) with a rich background in art, new media, and higher education. A sought-after speaker at international conferences, he shares his unique insights on innovation and collaborates with universities, nonprofits, businesses, and international organizations to develop transformative initiatives in XR, AI, and digital ethics. Passionate about harnessing the potential of cutting-edge technologies, he explores the ethical ramifications of blending the real with the virtual, sparking meaningful conversations about the future of human experience in an increasingly interconnected world.