It's been an amazing year in virtual reality. As we look back at the best VR headsets for 2019, we see the Oculus Quest as the breakthrough device. We finally get full VR in a standalone, untethered HMD. While the display could be better, it's worth the compromise to cut the cord on our immersive experiences.
Vive, HP, and Lenovo also deserve a place on a list of the best VR headsets for 2019, and we'll note them below. But for full freedom of movement, a rapidly expanding collection of experiences, and innovations such as hand tracking, nothing comes close to Facebook's standalone device.
Facebook doesn't break down sales of the Oculus Quest, so we have no way knowing exactly how well it is doing. But we suspect Mark Zuckerberg's bet on VR is beginning to pay off. The Quest is currently out of stock after the holiday rush with backorders now extending to mid-February. And from what we heard at the Oculus Connect conference (OC6) this fall, Facebook was ecstatic about the revenue was flowing in from the Oculus Store.
Best VR Headsets for 2019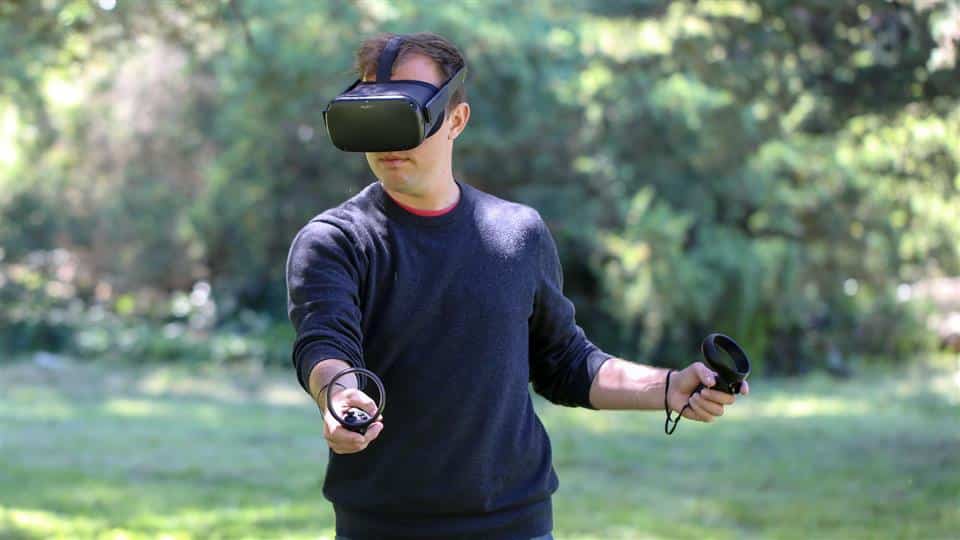 Here's why the Oculus Quest rose to the top of our list – price, performance, and innovation.
Price
Powered by a mobile chip (an 835 Snapdragon commonly used in older phones), the Quest is hardly the most powerful VR headset available. At OC6, John Carmack said that a lower speed processor was used on purpose. It helped Facebook keep the price at a psychologically palatable price point of $399 and created fewer technical challenges.
Performance
But cutting corners on the processor didn't result in a low-end headset. The rest of the specs are decent, with 1,440 x 1,600 pixels per eye display and a refresh rate of 72Hz. The screen door effect is still there, but since you're not tethered to a computer, you (mostly) don't notice it. 
What makes the Oculus Quest ideal is that it's a go-anywhere headset. Take it around campus, the workplace, or drop it in your suitcase. We almost always travel with one these days. You can have VR without setting up base stations and lugging along a powerful desktop or laptop.
Innovation
We have no doubt that version 2 is in the works with a possible announcement at the Facebook F8 Developer conference in May 2020. But in the meantime, Facebook isn't resting on its achievement. You can now use Rift S experiences on the Quest through a tethered option. That cuts out the standalone feature we love, but it broadens the available VR experiences.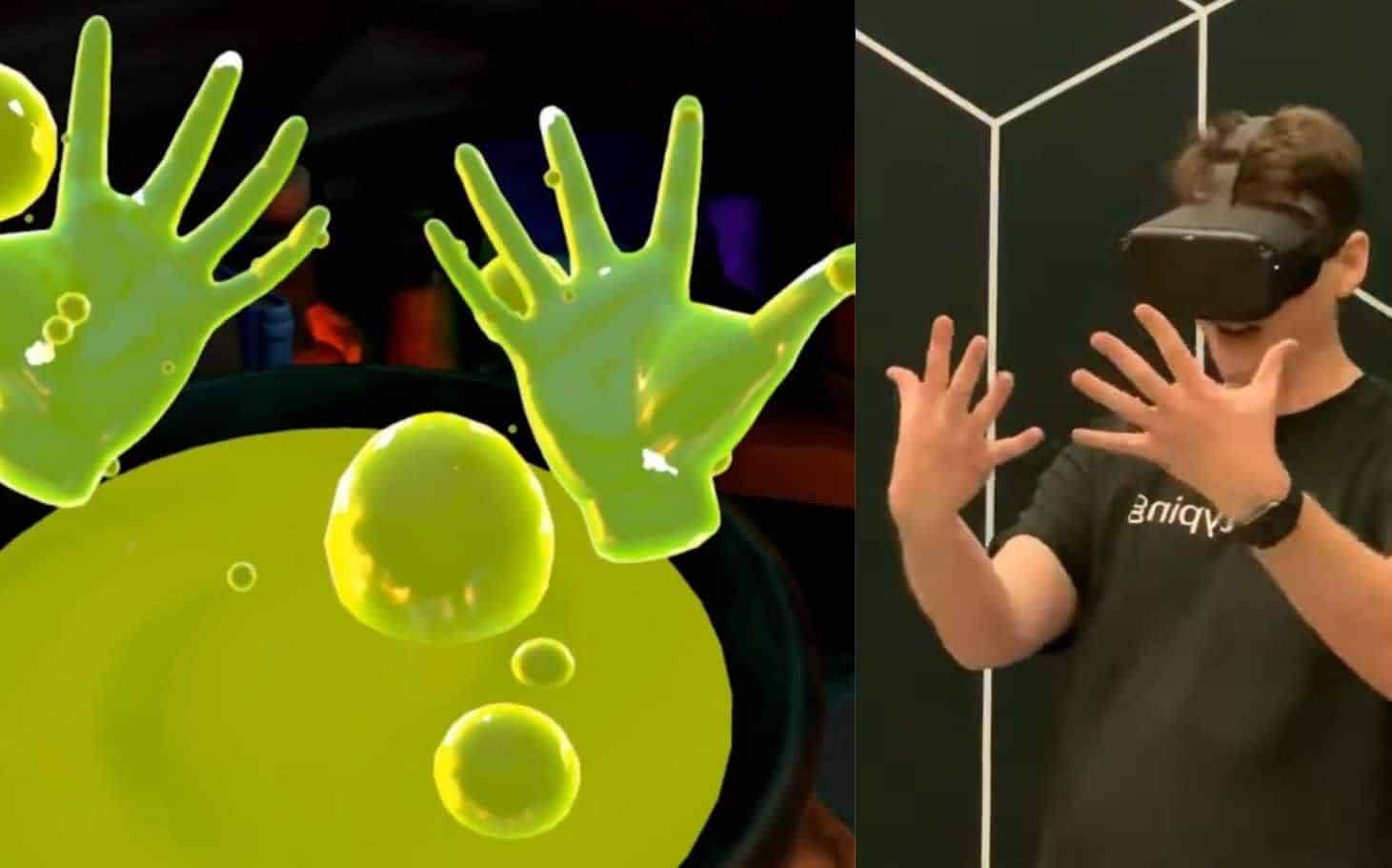 However, the major innovation is the release of hand tracking without having to use controllers. Right now, the feature is limited to Oculus products, as developers will have to incorporate it into their immersive experiences. But it's still a near-magical experience with practical implications.
Just as standalone HMDs are the future of VR, so is being able to use your hands without having to hold game-like controllers. It makes virtual reality accessible to the broader (non-gaming) public. And it's simply more natural to use your hands instead of holding controllers. For the virtual to truly mirror reality, hand controllers have to go.
Best VR Headsets for 2019 – The Runner-ups
As good as the Oculus Quest might be, other VR headsets make our list for technical innovations or addressing specific needs in the market. Here are the other devices on our list of best VR headsets for 2019:
Best Standalone PC-based Headset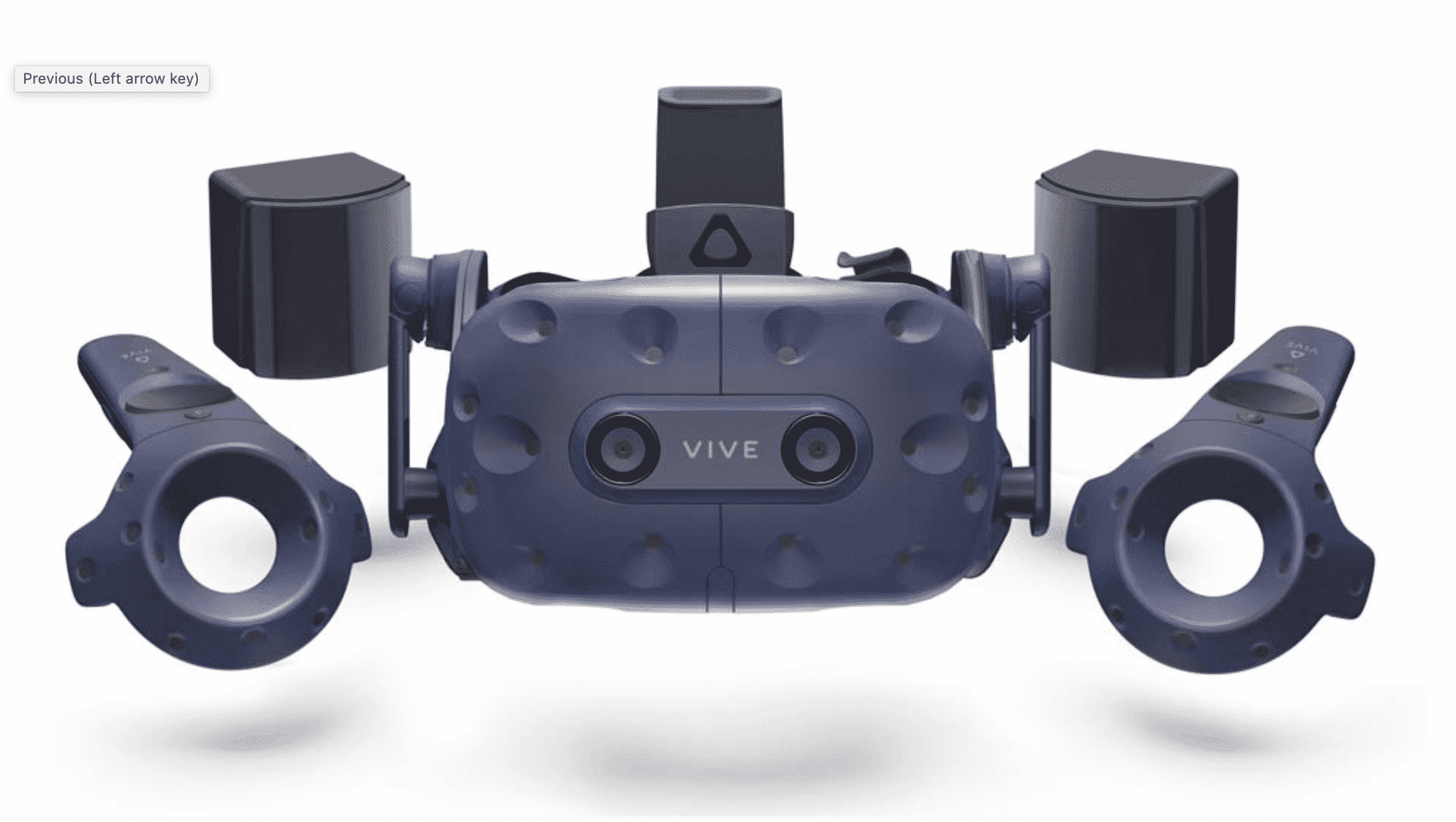 If you want a more powerful VR headset, but still crave the standalone freedom of the Oculus Quest, a Vive HMD is your best choice. You can do either the standard Vive with a wireless adapter or the Vive Pro, which is designed more for enterprise environments. Both are expensive, and you'll need a powerful computer to run them. And you'll have to deal with setting up base stations and connecting everything to a PC. But for high-end immersive experiences, it provides far more than what the Quest offers.
Best Mixed Reality Headset
For a headset with incredible resolution that uses Microsoft's Mixed Reality platform, the HP Reverb is our pick. The pixel resolution is 4,320×2,160, which is simply outstanding in this sector. The Vive Pro and Samsung Odyssey don't even come close with their 2,800×1,600 displays. And with inside-out cameras, the Reverb doesn't require external base stations. 
We're not sure what Microsoft's plans are for the future with their so-called VR Mixed Reality platform. Right now, they seem entirely focused on pushing the new HoloLens 2 into enterprise environments. Nevertheless, HP has made inroads into the education and training markets. This is the one VR headset where it is actually easy to read text in virtual reality – an achievement we never thought would happen by 2019.
Those looking for an all-in-one education solution also had the option of Lenovo's Mirage Solo headset. Packaged with the Lenovo VR Classroom that includes a storage cart and Ruckus wi-fi access point, it's been ideal for schools (especially K-12).
In fact, Lenovo's Mirage Solo beat Facebook in the race to do a standalone HMD. Its WorldSense Motion Tracking technology and integrated cameras provide a sense of immersive space even though it's not exactly room-scale VR. It would have made our list this year, but it was released in 2018.
Best Inexpensive VR Headset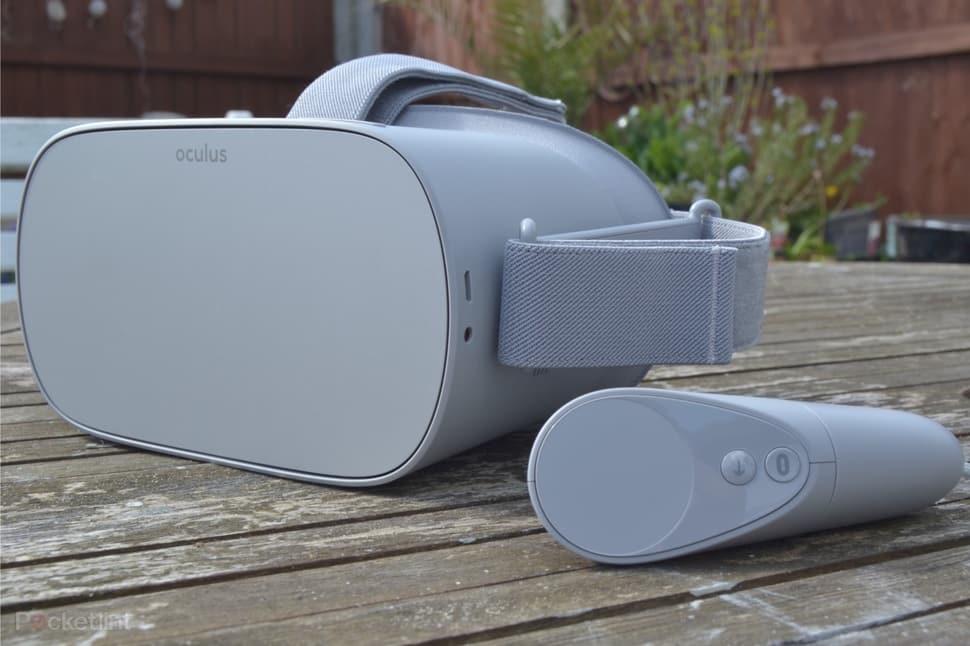 If you're not ready to commit to VR now or simply want a serviceable HMD that can do good 360 video, the Oculus Go remains the best option. At $200, it doesn't break the bank, which is why Walmart and other companies started buying them by the thousands back in 2018. And they're easy to use for 360 videos making the Go a regular at VR expos and film festivals.
Facebook walked a delicate balance this year, bracketing the Oculus Quest with the low-end Oculus Go and the high-end Rift S. We're not sure how long this product lineup will last, but we think the Rift S will outlast the Oculus Go. The Quest will undoubtedly take a larger share of the VR market in 2020. But if they release a new version, the current Quest could replace the Oculus Go.
What The Future Holds
Looking at the best VR headsets for 2019, it's clear this group doesn't have a chance of lasting through 2020. There are too many variables as vendors look for the perfect mix of device and platform. The Oculus product line is quickly becoming the force to reckon with in virtual reality. With Facebook's endless resources, that bodes well for innovation, less so for a competitive market that offers a choice in VR headsets.
The virtual reality market is still in its nascent stage, but headsets like the Oculus Quest will bring about public acceptance. It's been an exciting year in virtual reality – which will only be surpassed by what 2020 brings.
If you're celebrating today – Happy New Year!
Emory Craig is a writer, speaker, and consultant specializing in virtual reality (VR) and artificial intelligence (AI) with a rich background in art, new media, and higher education. A sought-after speaker at international conferences, he shares his unique insights on innovation and collaborates with universities, nonprofits, businesses, and international organizations to develop transformative initiatives in XR, AI, and digital ethics. Passionate about harnessing the potential of cutting-edge technologies, he explores the ethical ramifications of blending the real with the virtual, sparking meaningful conversations about the future of human experience in an increasingly interconnected world.