Valve's groundbreaking Half-Life: Alyx (HLA) game launched over two years ago and remains one of the top VR games on Steam. It's a favorite of ours and a standard by which we measure the interactivity and realism of more recent VR games and experiences. Whenever I encounter a window in a new VR experience, I want to see if it's breakable. And when I walk past virtual objects, I have to know if they're moveable or just static decorations. Breakability and moveability – in just those two ways, Half-Life: Alyx forever changed the standards for realism in virtual reality.
Not long after the game was released, Valve released a set of tools in the Steam Workshop, essentially allowing anyone to mod the game with their own textures, models, and animations. It's led to an ecosystem of mods, and while they vary in quality, some are as good – if not better – than the original game. Some expand on the original Half-Life: Alyx storyline, while others transpose it into different video game storylines, such as Bioware's BioShock. If you're interested, Game Rant has a quick overview of the 15 Best Half-Life: Alyx Mods and how to install them.
The New Half-Life: Alyx Mod
The latest mod to arrive is titled "Leviathan." And from the trailer, it could pass for an official release from Valve.
The Half-Life: Alyx mod was announced by a group of independent developers this week, and VR Scout notes that it,
. . . promises an additional 4-5 hours of action-packed gameplay as players return to the role of Alyx Vance for a brand new adventure set throughout the dangerous streets of City 17 . . . .

. . . . players will travel to Sector X in search of a pair of fellow resistance fighters who went missing while investigating a mysterious floating building. Based on the footage provided we can also expect the return of Alyx's cheeky partner Russel as well as the mysterious G-Man.
We don't know much else except, as with other mods, Half-Life: Alyx "Leviathan" will be free to access and play through the HLA Steam Workshop as long as you own a copy of the original game. You can play it using the Meta Quest HMD as long as you have an Oculus Link Cable and run it off a PC (you can do it wirelessly through the graphics will take a slight hit).
Mods Are the Future of VR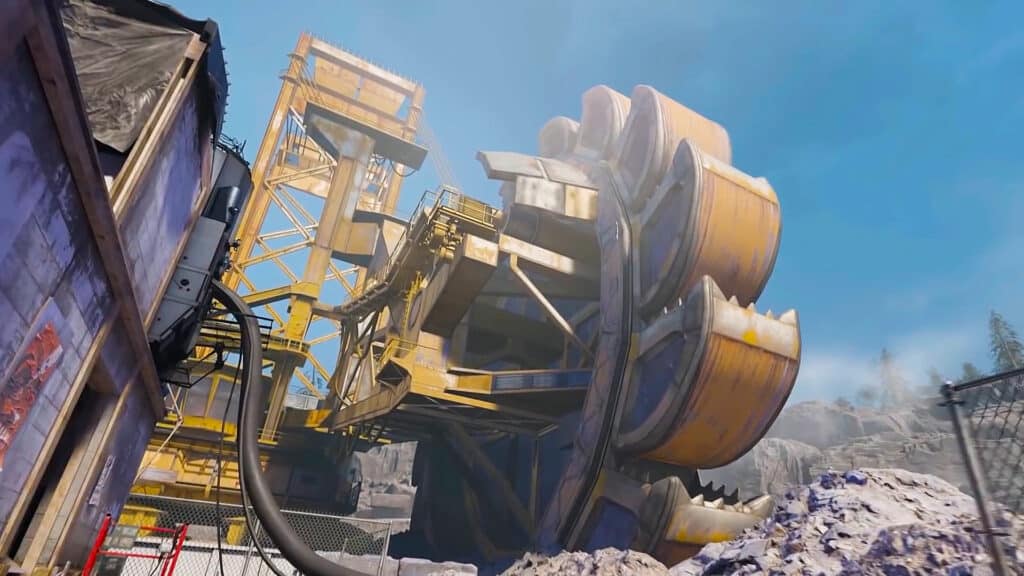 One of the challenges with VR today remains content production. Websites are easy to copy and repurpose, videos get remixed, and video games are constantly modded, expanding beyond their original settings and storylines. But with many VR experiences (outside of our primitive virtual worlds), we have to live with what we're given. In contrast, Valve's Half-Life: Alyx Workshop provides documentation, sample maps, and a suite of tools, including,
Hammer

–

the latest version of the Source 2 level editor.

Material Editor

–

the tool for creating and tuning materials in Source 2.

ModelDoc

–

a tool for viewing, editing, and compiling models with animation, collision, and other gameplay attributes.

AnimGraph

–

our animation tool used to create complicated animation setups with blends and transitions.

Particle Editor

–

for making new particle effects.

Subject Editor

–

for creating smart texture sheets known as "hotspots."

Source Filmmaker

–

the Source 2 cinematic renderer and animation tool. 
When you purchase Half-Life: Alyx, you're not only getting the VR game but a creative platform to push it further in new directions. This is what we need to see in our VR apps for education, workforce training, and entertainment. Virtual reality will take off when we can customize the design and storylines of our immersive experiences.
We'll see you "Leviathan" this fall as Alyx faces new challenges in Valve's groundbreaking VR game.
Emory Craig is a writer, speaker, and consultant specializing in virtual reality (VR) and artificial intelligence (AI) with a rich background in art, new media, and higher education. A sought-after speaker at international conferences, he shares his unique insights on innovation and collaborates with universities, nonprofits, businesses, and international organizations to develop transformative initiatives in XR, AI, and digital ethics. Passionate about harnessing the potential of cutting-edge technologies, he explores the ethical ramifications of blending the real with the virtual, sparking meaningful conversations about the future of human experience in an increasingly interconnected world.