The new Pico VR headset, officially the Pico 3 Neo Link, could be what everyone has been waiting for – a competitor to the Oculus Quest 2. Meta Platforms has dominated the consumer VR market with the Quest, a standalone HMD that can also run off a PC with the Oculus Link cable. Add in its other headsets, and 66% of the SteamVR is in the hands of Meta (in contrast to Valve's 15% share). Of course, the dominance has come at a cost for Meta – the company lost $10 billion on its AR/VR initiatives in 2021. And will likely lose another $10 billion in 2022.
The entire situation has been a disaster for many educational institutions and other organizations that cannot accept the Meta requirement for a Facebook account. We've heard of canceled purchases or Quests sitting on shelves due to university and K12 privacy policies.
The New Pico VR Headset
The new Pico VR headset is good news if you're in Europe, as it will be released in Germany, France, Spain, and the Netherlands (with the UK and Italy to follow). German VR users will especially benefit as the Quest 2 is not even available in the country. According to PRNewswire, 
Pico will target VR fans and gamers with its new Link headset; users will participate in a unique beta program where feedback informs future product development. Users will have access to vast majority of VR compatible titles on SteamVR and to over 200 6 DoF (Degrees of Freedom) VR apps in the Pico Store. Popular 6 DoF games in the Pico Store currently include SUPERHOT VR, Puzzling Places, After the Fall, Walkabout Mini Golf, Elven Table Tennis, and Demeo.
Pico's Neo 3 headset has been out for six months, and the tracking gets generally good reviews (the software less so). They're a significant presence in Asia, where the Quest is often unavailable. One assumes Pico is eyeing the U.S. market over the long term, but we won't see a new Pico VR headset here in 2022. That means Meta will continue to have a lock on the VR market in the United States for now.
Pico's challenge is moving from working with enterprise clients who often have their own app libraries to a consumer market. But the company is taking a different approach than Meta, with a much broader focus than VR gaming. As SkarredGhost notes,
'We don't claim to have the best gaming library, but we don't think VR being dominated by gaming content is the best thing for the market' said Leland Hedges, General Manager for the EMEA region at Pico. Pico doesn't only want to offer games, but a full suite of different applications. Pico will exploit the content of its B2B store, which will be re-adapted for consumers where feasible, so that to offer experiences also in the medical, productivity, educational, and many more fields.
The new Pico VR headset will come with a much more open app store – much like SteamVR – and without the heavy content curation on Oculus. And with Pico now compatible with Unity XR, it will be easier for Unity developers to port content to the headset.
Specs For The New Pico Headset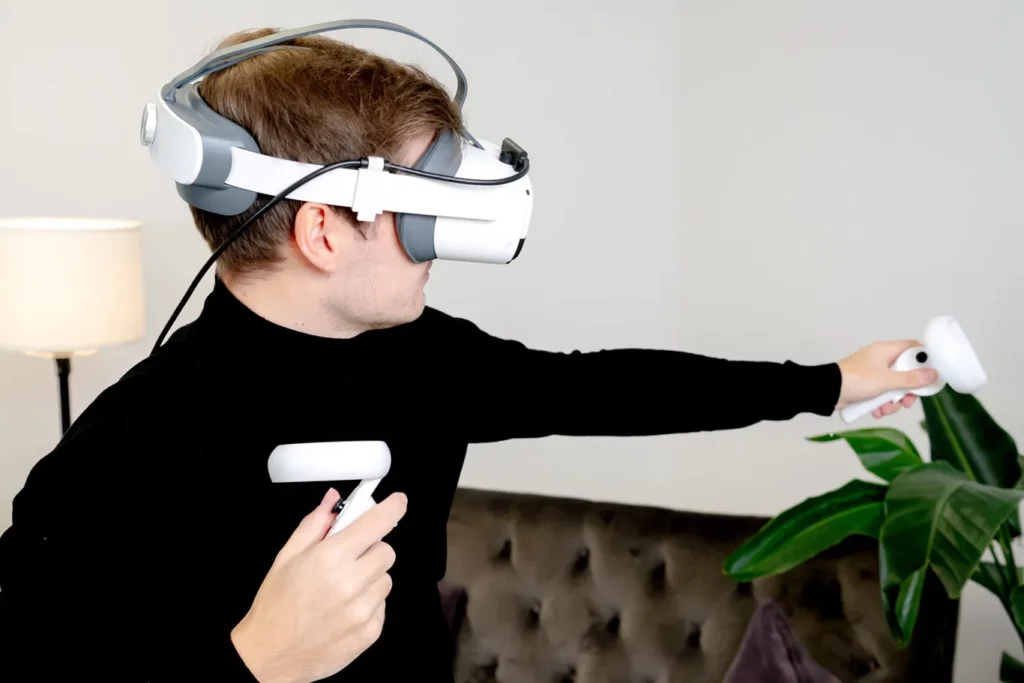 The specs on the new Pico HMD are remarkably similar to what you find on the Quest 2. It comes up a little short on the FOV, but the Pro Eye model incorporates Tobii eye-tracking.
Qualcomm XR2 chipset
4K low-persistence 90 Hz Curved Display
3664 x 1920 resolution, 773 PPI
72Hz with support for 90Hz
98° FOV
6GB RAM (2133 Mhz) for the Pro model, 8GB for the Pro Eye Model
256GB storage
Wi-Fi 6 connectivity
USB-C 3.0 connector with OTG
3 Physical IPD adjustments
Optical Positional tracking, with four tracking cameras
Optical Tracked Controllers, with 32 tracking points
All-PU materials fabrication for easier sanitization
5300 mAh battery, for around 2.5-3h of usage
Integrated audio, with a 3.5mm jack to connect external headphones
Tobii eye-tracking in Pico Pro 3 Eye model
Wi-fi streaming or tethered streaming to SteamVR integrated into the runtime
Display Port-Cable connection to PC for a true PCVR experience
One Privacy Challenge Replaced by Another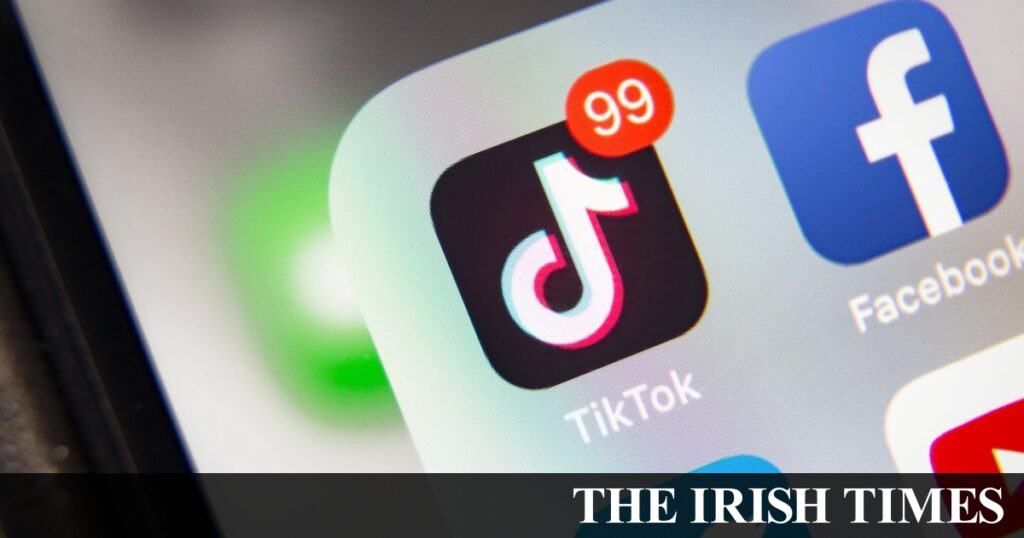 The release of a new Pico VR headset comes with one catch – the company is owned by Bytedance, the parent company of Facebook's main competitor, TikTok. So far, Pico hasn't made any moves to require a TikTok account to use their headsets. But it will undoubtedly raise concerns among some users that we are swapping data collection by Meta to the same possibility by a company in China. If this seems like a minor issue, Bytedance already agreed to a $92 million settlement on a class-action suit bought by U.S. TikTok users in February 2021. While they didn't admit to any wrongdoing, details of the case were troubling.
The lawsuits claimed the TikTok app 'infiltrates its users' devices and extracts a broad array of private data including biometric data and content that defendants use to track and profile TikTok users for the purpose of, among other things, ad targeting and profit.' [Reuters]
And TikTok is currently under investigation by The Irish Data Protection Commission (DPC) – the lead regulator in the EU – over handling children's personal data and the possible transfer of personal data to other countries, including China.
Buying the New Pico VR Headset
If you're in Europe and in the market for a Quest alternative, the new Pico VR headset will initially be available only to current customers of the Pico Neo 3 Pro starting on April 15th. The beta program will run until the end of September 2022, and Pico will then decide on its next steps. The headset will cost the same as the 256GB Quest 2 – €449 or £399.
It's a fascinating development, but we are still waiting to see a fully competitive VR headset market with devices that don't threaten our privacy. We'll see what Pico decides to do once its beta program is over in September.
Emory Craig is a writer, speaker, and consultant specializing in virtual reality (VR) and artificial intelligence (AI) with a rich background in art, new media, and higher education. A sought-after speaker at international conferences, he shares his unique insights on innovation and collaborates with universities, nonprofits, businesses, and international organizations to develop transformative initiatives in XR, AI, and digital ethics. Passionate about harnessing the potential of cutting-edge technologies, he explores the ethical ramifications of blending the real with the virtual, sparking meaningful conversations about the future of human experience in an increasingly interconnected world.