Here's an early reaction to Magic Leap One from David Gull, CEO of Outer Realm. The Marina del Ray based company uses VR, AR, and 360° video to showcase real estate and other projects so the Mixed Reality device is a good fit for them. Gull does a seven-minute video response – not a review so much as just his unvarnished thoughts a day after receiving the device.
The other initial review worth watching is Adi Robertson's very honest reaction to the HMD in The Verge. She wants to like it more than she does,
Using the Magic Leap One is way more impressive than looking through a phone, but it feels a lot like using Microsoft's existing mixed reality headset,the HoloLens, which shipped way back in March of 2016.
We noted some of the issues last week – particularly the limited field of view, though the frame around the lenses mitigates that to some degree. It's definitely better than Microsoft's HoloLens in the FoV area, but not as much as we were hoping for. (And yes, that's undoubtedly why they avoided the FoV question in the runup to the release).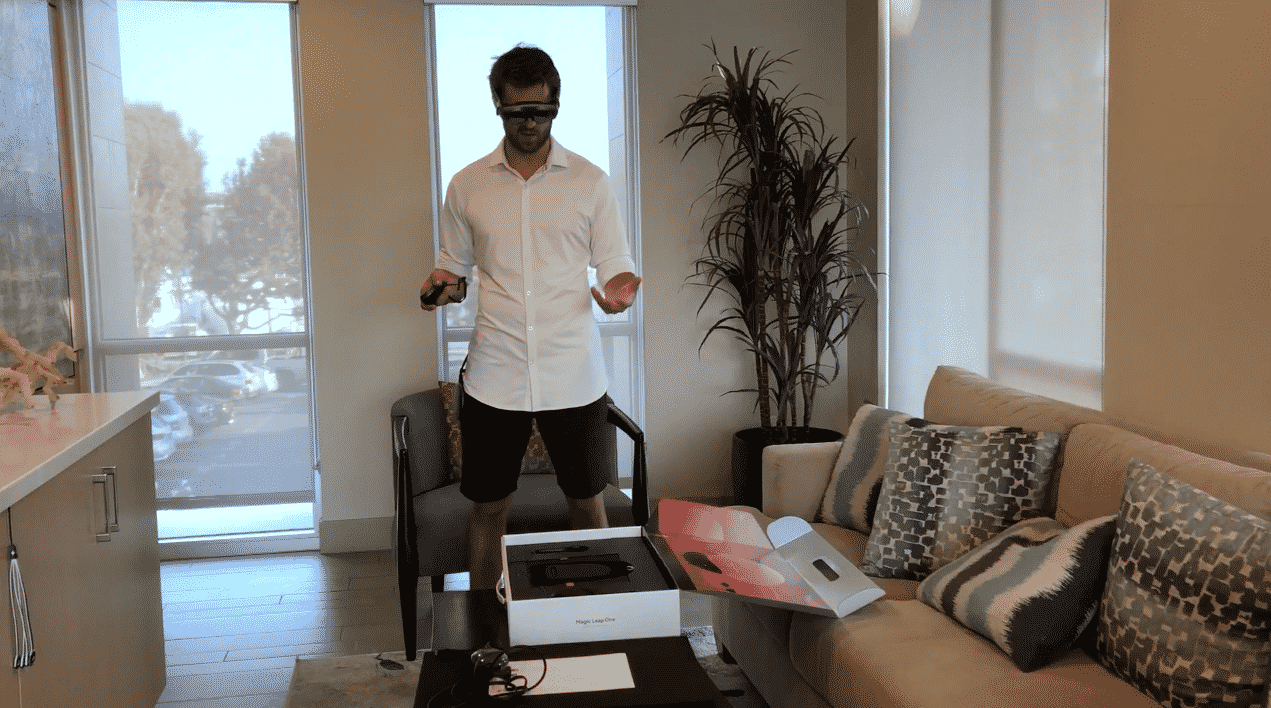 Initial reaction to Magic Leap One
Here's David Gull's quick review, starting with the shortcomings:
Having two sizes will be an issue at expos and public events (we were trying to imagine doing VR demos with HMDs of different sizes)
The fit is specific to the viewer with two headrests and five nose pieces making it a challenge to swap the device between users
The field of view keeps it from being a fully immersive experience
There is a challenge in using it in rooms with windows and bright light – Gull has the blinds drawn in his apartment
On the positive side:
The digital objects are very convincing, 85%-90% opaque
The lighting is convincing though the objects do not cast shadows
Object details are good but bright in a way that keeps them from fitting in with their surroundings.
It has amazing potential for doing a dollhouse overview of a project or property and discussing it with others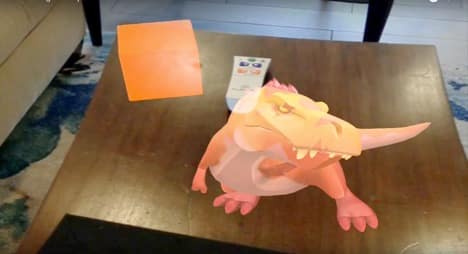 As David Gull notes, many of the issues he raises may be resolved in future versions. And he's not the only one to point out that while the innovative Mixed Reality headset is far from perfect, it has amazing potential.
Here's his seven-minute overview:
We'll keep our eye out for other reviews and feel free to share your initial reaction to Magic Leap One. Despite the issues, it remains in our eyes a potentially ground-breaking Mixed Reality headset.
For a wearable device, we've come a long way from the early days of Google Glass.
Emory Craig is a writer, speaker, and VR consultant with extensive experience in art, new media, and higher education. He speaks at global conferences on innovation, education, and ethical technology in the future. He has published widely and worked with the US Agency for International Development, the United Nations, and the Organization for Economic Co-operation and Development (OECD). Living at the intersection of learning, games, and immersive storytelling, he is fascinated by AI-based avatars, digital twins, and the ethical implications of blurring the boundaries between the real and the virtual.