According to a report from The Information, Meta Platforms has an ambitious roadmap to release four new XR headsets over the next two years. According to the plans,
Meta is planning to release Project Cambria, a high-end VR and mixed-reality headset it is billing as a device for the future of work, around September, according to a person familiar with the matter. Cambria was originally supposed to come out last year but its launch was delayed by supply chain and other pandemic-related issues, which could again push back the launch date, the person said. A second version of Cambria, code-named Funston, is slated to come out in 2024.
But new versions of the very popular Quest HMD also factor into Meta's XR roadmap.
Meanwhile, Meta plans two new versions of its less expensive Quest headset—internally code-named Stinson and Cardiff—for release in 2023 and 2024, the road map shows. All four code names for the devices on Meta's Cambria and Quest lines refer to locations in California, following the pattern of the earliest Quest prototypes, made under the name Project Santa Cruz.
The real question for new versions of the Quest will be the cost as access to XR continues to be a challenge.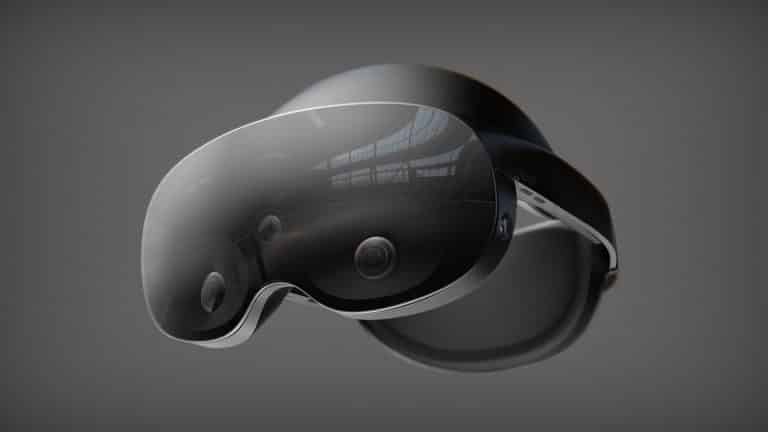 The first device on Meta's XR roadmap is the high-end Cambria headset. It will mark a number of first for Meta with eye-tracking and facial recognition capabilities. If we are ever going to reach the promise of a full-fledged Metaverse where we work and socialize using our AR and VR devices, both of those features are essential ingredients.
Earlier this year, we questioned if the company's investment in XR was at risk due to a softening revenue stream. But if Meta's XR roadmap makes anything clear, it's that the company sees XR as essential to its future.
AR Glasses Also In The Roadmap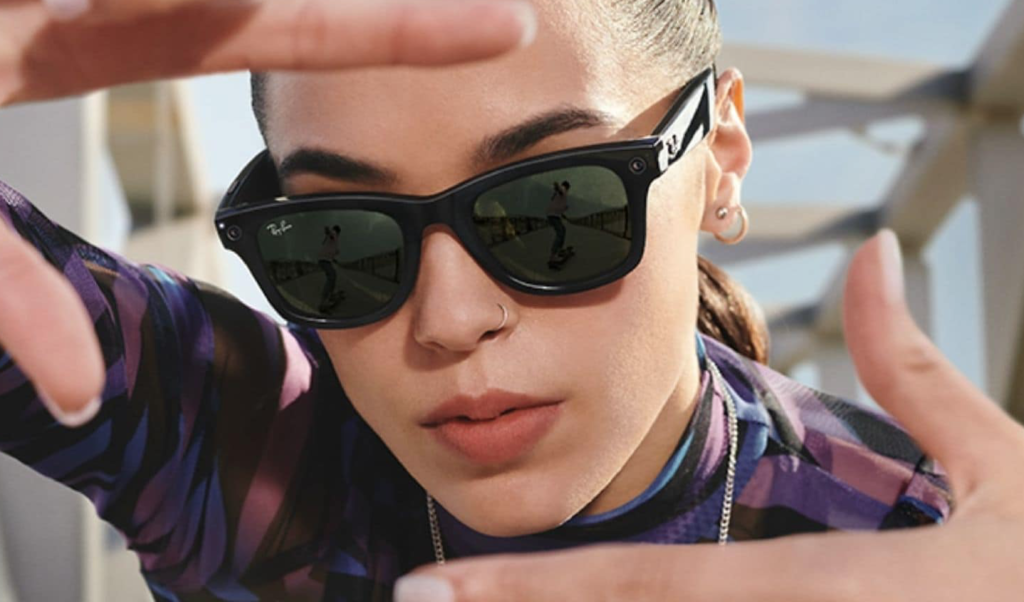 More intriguing is where smartglasses fit in Meta's XR roadmap. Meta's AR glasses (which now appear to be called Project Nazare) are tentatively scheduled for release in 2024. One assumes they'll expand upon their current Ray-Ban Stories, which are more a bridge device than actual smart glasses. It's difficult to say whether Meta or Apple will be the first to release AR glasses for the consumer market. Both companies are clearly looking for that "iPhone moment" as we shift to a new tech paradigm. 
If you haven't seen Meta's plans for their AR Glasses, this short video from October 2021 fills in some details.
As we've noted previously, one of the significant issues to resolve in AR glasses will be privacy and ethical concerns. That was one of many reasons why Google Glass failed, though the widespread use of TikTok and other platforms may have softened public resistance to cameras in our eyewear. Indeed, photo and video capabilities are already ubiquitous via our smartphones.
The Challenges in Meta's XR Roadmap
Of course, corporate roadmaps don't always go as planned. Project Cambria was expected to be released in late 2021 but had supply chain issues. However, there are other challenges even if Meta makes good on the release dates. The high-end Cambria will be an expensive headset, designed for work environments and targeting the corporate sector. But even if Meta can design the equivalent of laptop on your head, it's hard to see how it will interact with current email programs and enterprise software.
Mathew Olson notes a more fundamental problem in The Information. How will Meta handle the interoperability challenge in the rapid rollout of new XR devices?
It will be a tremendous achievement for the teams at Reality Labs if they deliver these new headsets and other devices at the pace Meta has set, and more so if each new product really does go a long way toward improving the experiences in their respective categories. But in two years' time, if a person can't take their Quest 2 and hop into an experience with their friends spread across phones, the web, and Meta's latest products to take a virtual meeting or enjoy a round of laser tag in Horizon Worlds, then Meta may have a lot of unhappy customers on its hands. 
We doubt Meta will leave current customers in the lurch. But as XR tech rapidly evolves, it's hard to leverage everything the new hardware can do while maintaining compatibility with legacy devices. We all know what happened with the Oculus Go which has been relegated to the status of dust collector on owners' shelves. Eye-tracking and facial recognition in VR headsets could quickly make every HMD without those features obsolete.
Meta Platform's Long-term Vision for XR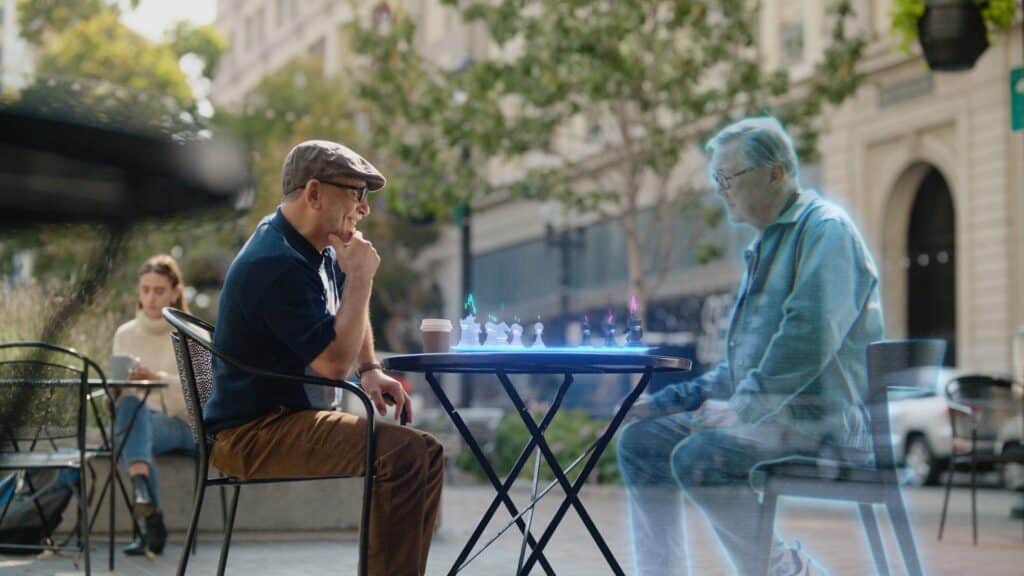 With Meta Platform's earnings release last week, Mark Zuckerberg clarified that Meta's XR roadmap is only the beginning of a decade-long development process. Getting to the Metaverse will take the rest of the current decade – and more.
As Zuckerberg noted, Meta is looking to establish a new computing platform that will provide little return in the short term.
We're now basically funding product teams to be building our future products, two or three versions into the future. Because when you're designing hardware, these are multiyear plans that you're building and kind of figuring out all the pieces that are going to go into that […] It's not going to be until those products really hit the market and scale in a meaningful way and this market ends up being big that this will be a big revenue or profit contributor to the business. So that's why I've given the color on past calls that I expect us to be later this decade, right? Maybe primarily, this is laying the groundwork for what I expect to be a very exciting 2030s, when this is sort of more established as the primary computing platform at that point. [Social Media Today]
Meta finds itself in an enviable position, essentially dominating VR activity on the SteamVR platform. To keep that lead and reach Mark Zuckerberg's original goal of a billion users in VR announced at the 2017 Oculus Connect conference, Meta needs to move fast.
Four headsets in two years. This is the pace of innovation we need to fulfill the promise of AR/VR as a new computing paradigm. And it's the only way the Metaverse will become something that transforms how we learn, work, and live. If Meta's XR roadmap makes one thing clear, we've been riding in the slow lane. Time to buckle up.
Emory Craig is a writer, speaker, and consultant specializing in virtual reality (VR) and artificial intelligence (AI) with a rich background in art, new media, and higher education. A sought-after speaker at international conferences, he shares his unique insights on innovation and collaborates with universities, nonprofits, businesses, and international organizations to develop transformative initiatives in XR, AI, and digital ethics. Passionate about harnessing the potential of cutting-edge technologies, he explores the ethical ramifications of blending the real with the virtual, sparking meaningful conversations about the future of human experience in an increasingly interconnected world.