We haven't been the only ones to question Magic Leap's future over the years. The well-funded Florida company took forever to release their Mixed Reality headset and, until the last moment, refused to do live demos. They made endless promises, and when they finally got the Magic Leap One out the door, it cost $2,300. Educational organizations and enterprise were interested, but sales floundered. Staffing woes and layoffs did little to ensure its future.
Magic Leap's Future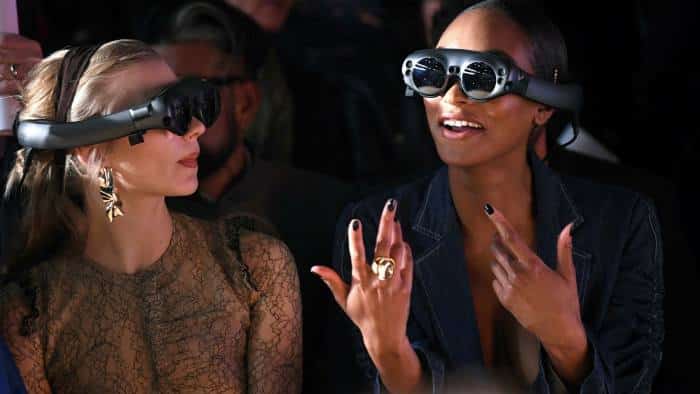 While it would be premature to write off the company completely, the future is cloudy. According to a report in Bloomberg,
The Plantation, Florida-based company is working with an adviser to consider strategic options that could also include forming a partnership or selling a significant stake ahead of a potential listing, said the people. Magic Leap could fetch more than $10 billion if it pursues a sale, the people said, asking not to be identified because the information is private. . . .

. . . . Magic Leap, which counts Alphabet Inc.'s Google and Alibaba Group Holding Ltd. among its largest investors, is gauging potential interest from large tech companies including Facebook Inc. and medical giant Johnson & Johnson, the people said.

An initial meeting between Facebook and Magic Leap never progressed to deal talks, according to a person familiar with the matter. The social media giant, already facing rising tariffs and coronavirus-related production pressures for its own virtual reality headsets, isn't currently interested in acquiring Magic Leap's business, the person said.
It doesn't help that this month seems to bring nothing but bad news in the marketplace due to the Coronavirus. The free-spending days of AR and Mixed Reality are over for now.
The Challenge
Purchasing Magic Leap is essentially purchasing a promise. As innovative as the Mixed Reality HMD is, there's little market penetration and a lack of content. As TechCrunch put it,
Is AR eyewear part of the future? Almost surely. And is this startup valuable? Certainly somewhat. But Magic Leap may prove to be too little too early for a company burning cash by the hundreds of millions in a market newly fixated on efficiency. A $10 billion price tag would require one of the world's biggest corporations to believe Magic Leap has irreplicable talent and technology that will earn them a fortune in the somewhat distant future.
Facebook has its own AR project underway – as does Google and others. As TechCrunch notes, the major tech companies all looked at Magic Leap back in 2016.
The CEOs of Apple, Google, and Facebook visited Magic Leap headquarters in 2016 to explore an acquisition deal, but no offers emerged.
Not only were the big tech companies not interested. Magic Leap also endured its share of criticism. One of the most biting take-downs came from Palmer Luckey in 2018 arguing that it was nothing more than version 1.1 of Microsoft's HoloLens.
Magic Leap's View
Every story has another side and Magic Leap continues to argue that success is right around the corner. In a recent interview on Bloomberg Technology, the Chief Product Officer for Magic Leap, Omar Khan, said that version 2 of the HMD will be out next year. He promises that it will be half the size and offer twice the field of view. That would be a remarkable development if true. But no one outside of Magic Leap seems to know if the company can hold on that long in terms of cash flow. Or if they can actually get a small form factor HMD out the door.
Here's the six-minute alternative view of Magic Leap's future.
The Good, The Bad, and Unfulfilled Promises
Magic Leap's future was always a question mark in terms of content. We've done some creative projects with it, and their AI-driven avatar, Mica, remains one of the most compelling experiences of the convergence of XR and AI.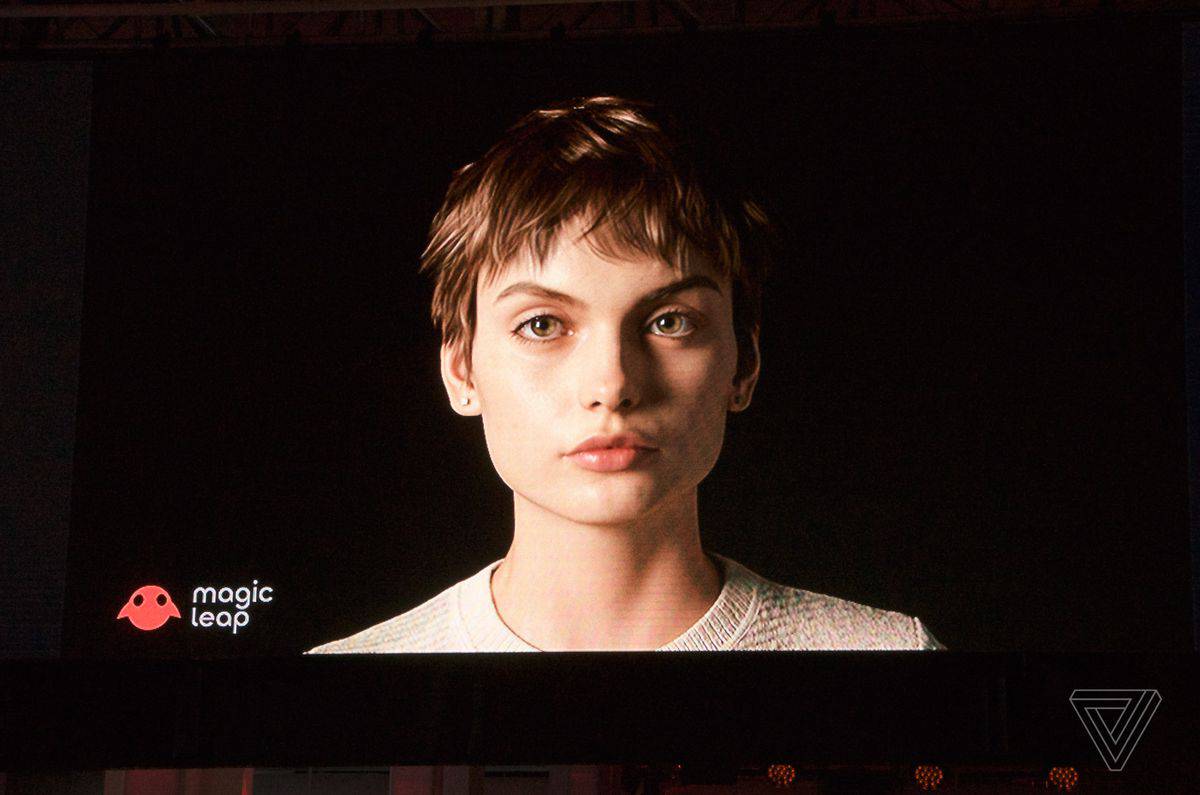 But other experiences like the CNN app fell flat. It had potential but little feeling of immersion. Was anyone going to sit around in a $2,300 Mixed Reality headset and watch cable news? And the promises of dinosaurs and whales in your living room from those early PR images never quite came to pass.
The Future of Magic Leap and Mixed Reality
At this point, it would be easier to hire away talent from Magic Leap than buy the company outright. The best option for a partnership would likely be one of the major medical companies. But are they willing to lock themselves into a device with everyone else developing AR Glasses? We doubt it.
Most likely, the company will be sold – but for a lot less than the $10 billion price tag. As with ODG, there's patents and inventory that someone may want.
In the next 2-3 years, we'll get a good AR or Mixed Reality device. But it will have to be significantly under $1,000 and have a content-rich ecosystem.
Magic Leap's future may be in doubt. But the dream of deeply immersive Mixed Reality headset is still very much alive. Just not this year.
Emory Craig is a writer, speaker, and consultant specializing in virtual reality (VR) and artificial intelligence (AI) with a rich background in art, new media, and higher education. A sought-after speaker at international conferences, he shares his unique insights on innovation and collaborates with universities, nonprofits, businesses, and international organizations to develop transformative initiatives in XR, AI, and digital ethics. Passionate about harnessing the potential of cutting-edge technologies, he explores the ethical ramifications of blending the real with the virtual, sparking meaningful conversations about the future of human experience in an increasingly interconnected world.