We've been using Facebook's new VR headset since it first arrived, and in our initial review, it comes in as the best standalone HMD we've ever used – with the major exception of the Facebook account requirement. Let's take a look at the latest Quest 2 news as it's been a hectic two weeks since its release on October 13th. And while we may still be in lockdown mode (and, sadly, will be for some time with the increasing infection rate across the country), we have some recommendations on the challenges you'll face in using Facebook's latest VR headset when we eventually get back to our XR labs, and public VR venues (yes we realize, no time soon).
Quest 2 News: Account Issues
Facebook anticipated high demand for Quest 2, but they got off to a rough start with the new headset. As the first HMD to require a social media account, it's been a dealbreaker for some institutions and individuals that would have otherwise jumped on it right away. And Facebook has delayed selling it in Germany due to regulatory issues. German residents who want the Quest 2 are getting around the ban by ordering it through other countries on Amazon (or hopping across the border to buy it in person).
The word from Facebook support:
Our goal is to resume consumer sales as soon as possible. In the meantime, we will continue to people who already own Oculus products. We know this is an inconvenience and we are actively working with German authorities to ensure our products comply with local laws. This is a temporary pause and we hope to resume sales again in the future.
But the more serious Quest 2 news is that the account issue seems to have created massive stumbling blocks with users getting account ban notifications with little help from Facebook support. Some users have taken to referring to it as the $300 paperweight, which is essentially what it is if you get a ban notification.
Given the social media political mess that Facebook is involved in (let's just be straightforward and say: help create), having verified accounts is completely understandable. However, many users seem to get caught up in the ban through newly created accounts or by accessing an older one once their quest 2 arrives. Since the bans are AI-generated, there was initially zero recourse for help. The ban comes with the message that "it can't be reversed." Facebook is now responding to help requests, but make sure your account is in good standing before you unbox and activate your Quest 2.
There are innumerable tales of woe on Reddit (with a summary of many of them here), with several users getting notices like the following: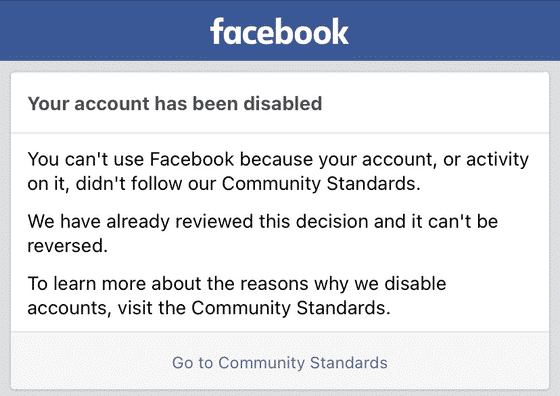 Leaving aside the privacy implications for a moment, if your account is banned, this also means that you've lost access to everything you purchased on the Oculus Store. You end up with no Quest and no content.
Confusion Over Multiple Headsets
If the above isn't confusing enough, there were additional issues when some users wanted to use two or more Quest headsets under a single account. After a user was told otherwise by Facebook support, the company had to quickly clarify that you could have multiple devices under one Facebook login. However, guest accounts on a device remain an issue that Facebook promises to address in the near future.
The idea is for people to easily share their headset and eligible apps with friends or family while keeping their information separate. We will have more to share on this soon.
The Quest 2 may have been ready for release, but clearly, the company didn't work out all the account issues – which should have been done given that it's now a requirement.
Jailbreaking the Quest 2
Here is where the Quest 2 news gets interesting. No sooner did the new HMD arrive when there were monetary offers for jailbreaking the headset. A few days later, there was an announcement that someone had gained root access to the device. The work seems to be coordinated by the XR Safety Initiative (XRSI), a nonprofit organization that focuses on privacy and security across the full spectrum of XR devices.
If you want the backstory to jailbreaking the Quest 2, Martin VR has a six-minute video with a few more details.
There's more information on Readyhacker 1, but details are sketchy, undoubtedly for legal reasons. Of course, how useful this development will be to people outside the gaming and hacking communities remains to be seen. And if you just purchased several Quests 2s for your organization, we would recommend jumping on this solution until you have some guarantee of future operability. If Facebook insists on enforcing the account requirement, they could make your life miserable. We'll keep you updated as we learn more in the weeks to come.
Broken Headstraps
If we had one major criticism of the Quest 2s design – outside of the poor implementation of the IPD adjustment – it's the new fabric head straps. We recommend that you should absolutely buy the Elite strap accessory. With a fit adjustment dial in the back, it makes it easier for multiple users, or even for yourself. Whether or not you splurge for the strap and the additional battery pack depends on your needs. We've seen some 3D printed battery pack holders that can lower the cost of the full strap and battery pack set.
However, if you are ordering the Quest 2 now, we suggest that you wait and order the Elite Strap at a later date. There have been some reports of the Elite strap cracking or even snapping in half. But do get it once these problems have been resolved – especially if you are outfitting an XR lab. We cannot imagine using the headset in a public facility without it.
Still the Best Standalone Headset
The Quest 2 is now the standard to beat in standalone HMDs. But we want to see the account requirement turned back as it's a fundamental privacy issue and a major challenge for organizations using the new headset. We'll keep you posted as we learn more in a rapidly evolving situation.
Emory Craig is a writer, speaker, and consultant specializing in virtual reality (VR) and artificial intelligence (AI) with a rich background in art, new media, and higher education. A sought-after speaker at international conferences, he shares his unique insights on innovation and collaborates with universities, nonprofits, businesses, and international organizations to develop transformative initiatives in XR, AI, and digital ethics. Passionate about harnessing the potential of cutting-edge technologies, he explores the ethical ramifications of blending the real with the virtual, sparking meaningful conversations about the future of human experience in an increasingly interconnected world.