One aspect of the AR/VR revolution that deeply concerns us is the Digital Divide. Just when it seems that a significant portion of the world's population is finally getting access to a smartphone – 3.5 billion or 44% according to Statistica – augmented and virtual reality are taking off with headsets that are beyond the means of far too many (even here in the States). It's great to see the new Oculus Quest 2 come in at $299, but that price point remains a huge barrier. You won't see many Quest 2s in rural Appalachia, inner-city neighborhoods, or First Nation communities (especially when smartphones are much more of a necessity). So when we saw the new ZapBox AR device on Kickstarter for $40, we had to take a serious look – and get a couple for ourselves.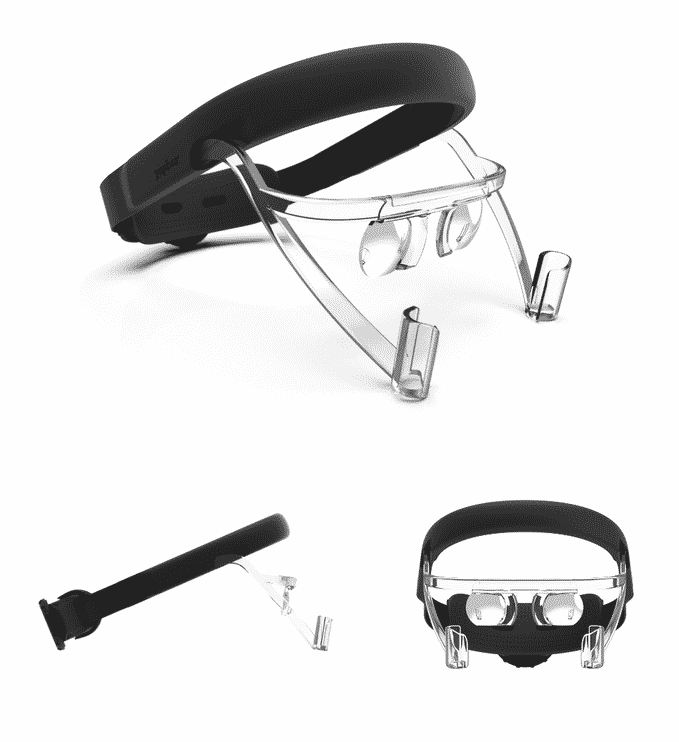 Zapbox AR
ZapBox first appeared in 2016, part of a wave of inexpensive cardboard-based AR/VR solutions to get immersive tech to the masses. Google Cardboard was the most well-known of the group – and is still widely used today where students and others lack access to more expensive headsets. Google shipped millions of the devices with Pocket-Lint calling it the "cornerstone of mobile VR." But it was also roundly criticized for delaying the adoption of virtual reality due to its poor quality. It's definitely nothing like full VR and becomes a more degraded experience as each year passes and VR headsets improve. But it remains one of the founding moments of 360 video when The New York Times shipped almost a million Google Cardboards to all of their print subscribers. VR might have gotten off to a slow start, but Google's cheap viewer seemed to be everywhere.
We used the original ZapBox AR kit with middling success. It had its moments, but it didn't hold up well with its cardboard construction, especially in K12 environments. Our (perhaps not-quite-scientific but based on experience) analysis revealed that it could make it once around a middle school classroom. In other words, it survived about 25 energetic hands before being so bent out of shape that we had to toss it. That's not a criticism so much as a testament to a younger generation's excitement over anything related to AR and VR. And if you're an educator, please note: they will soon be your future students.
ZapBox is now crowd-funding a new AR device on Kickstarter that they claim will do AR, VR, and mixed reality. Essentially, it's a wearable plastic holder that takes advantage of the rapidly advancing capabilities of our smartphones. It's an interesting solution that our mobile devices simply couldn't support back in 2016.
Here's the short intro video for ZapBox.
It consists of a plastic mount for a smartphone, lenses, hand controllers that look somewhat like short batons, and a wide-angle lens to enhance your phone's interaction with the surrounding environment. We love that it comes with a knob in the back for sizing adjustments – by far, the easiest way to fit any immersive tech to your head.
With its hinged design, ZapBox will fit most phones between 135mm and 160mm in height when held in portrait mode. It will work with iPhone 6 or later (except the first-gen iPhone SE), the Samsung Galaxy S8 and later S-series devices, and most Pixel phones. That's an impressively wide range that should cover most users.
Caspar Thykier, Co-Founder and CEO at Zappar, was quoted in VRScout,
All-new ZapBox takes everything we've learnt over the last five years to create the ultimate way for people to experience and build compelling interactive MR and VR content, and offers unbeatable value at just $40. As a business we've always focused on democratising XR for the mass market and all-new ZapBox is more evidence of our commitment to deliver against that promise.
We've always thought the digital divide would be surmounted once we got AR/VR devices down to $99. and clearly, ZapBox is way under that. Even better from an education standpoint, it includes a creative platform, ZapWorks, for students and others to develop their own immersive content.
A Phone on your Face
We'll concede that putting your smartphone in a plastic holder in front of your face is not the ideal solution. ZapBox claims the headset does a full range of immersive content, from AR to VR and mixed reality. While we haven't tried it, the mixed reality claim may be stretching it unless real-world objects can occlude digital objects. But ZapBox's solution is surely better than holding your phone in your hands for extended AR experiences. And it could be very useful if an ecosystem of content springs up around it. A tie-in with Unity and an SDK will help, though there's still the question of whether or not developers will find this worth their time. That's an issue plaguing all AR/VR headsets these days except for games designed for the Quest or SteamVR stores.
The plastic construction and new form factor is a world of difference from cardboard kits. We like that it leverages the rapidly advancing AR capabilities of our smartphones, which offer much more augmented reality than many users are even aware of (unless you're a Snap or a Pokémon GO addict). And most people (particularly in the 19-29 demographic) already have a compatible device. That's fairly impressive for $40. 
As always, due caution is advised as this is a crowd-funded project on Kickstarter. If all goes well, you'll receive it in April 2021. There were some delays with the original project in 2016 due to customs issues, but they got everything out by 2017 (and regional shipping centers should avoid that issue this time). We also realize that full AR glasses are coming soon, with both Facebook and Apple releasing AR eyewear in 1-2 years. But they'll easily run $500-$1,000, which again makes the digital divide all too real. To revise an old saying, two steps and more than one step back.
The ZapBox AR solution is definitely worth following if you are eager to see the democratization of immersive technologies.
Emory Craig is a writer, speaker, and consultant specializing in virtual reality (VR) and artificial intelligence (AI) with a rich background in art, new media, and higher education. A sought-after speaker at international conferences, he shares his unique insights on innovation and collaborates with universities, nonprofits, businesses, and international organizations to develop transformative initiatives in XR, AI, and digital ethics. Passionate about harnessing the potential of cutting-edge technologies, he explores the ethical ramifications of blending the real with the virtual, sparking meaningful conversations about the future of human experience in an increasingly interconnected world.