It's that time of the year again and there are great holiday VR sales for games, experiences, and headsets this week. Here is a quick overview of the best sales for the week.
That there are so many steep discounts says something about the VR market – content is selling but the demand for what's out there is not strong enough to keep prices up. As for headsets, PlayStation VR and Oculus Go remain the most popular but almost all HMD's saw price cuts earlier this year. In other words, don't expect massive deals during the holiday season.
Holiday VR sales – games and experiences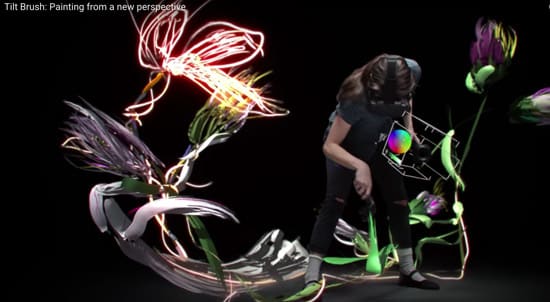 You'll find serious VR game discounts available. Here's a list of the best deals and ones that rank as some of our favorite games/experiences.
Arizona Sunshine – $17.99 (55% off) 
Wildly popular, Arizona Sunshine puts you in the midst of a zombie apocalypse. Handle weapons with real-life movements, freely explore a post-apocalyptic world. It's published by Vertigo Games which is also behind the widely anticipated Fisherman's Tale. Unfortunately, the latter will not arrive until after the holidays.
The Brookhaven Experiment – $3.99 (80% off) 
Not our favorite but very realistic VR survival shooter for the HTC Vive. Clue for game designers – shadows and low light is very effective in VR environments.
DiRT Rally – $7.99 (80% off)
This one has been out since 2015 but it only gets better with each update. It's a rally simulator with – ponder this statistic for a moment – over 80 million miles already driven by the DiRT community.
The Elder Scrolls V: Skyrim VR – $29.99 (50% off) 
The long-awaited Elder Scrolls finally arrived from Bethesda Game Studios in 2018. It delivers on a full-length open-world game for VR. Expect lots of clubs and swords – along with absolutely stunning scenery. 
Elite: Dangerous – $7.19 (76% off) 
Another open-world environment with an evolving narrative and the entirety of the Milky Way re-created in full galactic proportions. The reviews are not as positive as Elder Scrolls but it competes on the stunning visuals.
Google Earth VR – Free 
You can't get a discount on free and you most likely have Google Earth VR already. If not, stop reading this and go download it. It came online in November 2016 and has only improved. Simply one of the best VR experiences around with educational potential for much more.
Pavlov VR – $5.99 (40% off) 
We're not huge fans of first-person shooters but fascinated by multi-player VR. Virtual reality will truly take off when it's no longer confined to solo experiences. Pavlov is still Early Access so expect a few glitches as the developers work out the game mechanics. If you purchase this (or already have it), you may want to consider the ethical issues of shooting at each other virtually.
Redout – $6.99 (80% off) 
Echoes of the arcade racing genre and it hints of the opening race scene in the movie Ready Player One. You can't go wrong if you're into speed here.
TheBlu – $6.99 (30% off) 
We loved the experience of a whale from the moment we tried it. It's been around since April 2016 and it's still one the best experiences in VR for us. It has a place in our workshops when we are introducing people to VR for the first time. TheBlu now includes a number of different experiences – so it's more than just that whale.
Tilt Brush – $13.99 (70% off) 
Tilt Brush is a must-have in your collection of VR experiences and tools. And even if you have it at work, you should probably have it at home just so you can play around with it on your own time. Being able to create your own artwork in 3D is breathtaking. And with continual upgrades, it just gets better. To see its full potential, take a look at six artists collaborating on a VR painting of Star Wars or the live performance of the VR artist Anna Zhilyaeva at the Louvre.
Titanic VR – $9.99 (50% off)
It may not be as historically accurate as it could be, but it's well done for this type of experience. It's an eerie feeling when the famous ship's hull first appears in the gloomy waters.
Holiday VR sales – headsets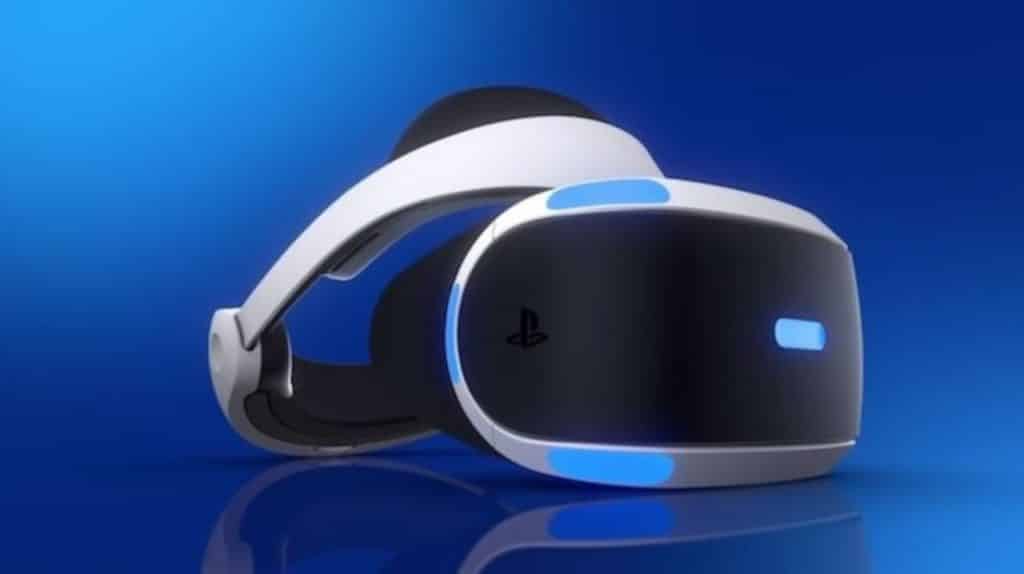 As for holiday VR sales for headsets, there are some discounts online but nothing steep. Most of the price cutting was done earlier this year as VR headset sales sagged. If you don't have an HMD by now, you may want to wait for Facebook's Oculus Quest in spring 2019.
Vive Pro VR System – The most expensive system around but the best. 10% discounts have been coming up online.
Oculus Rift – You might find a few deals but with the price already under $400, it's not going to get much cheaper.
Oculus Go – It only does 3DOF so you won't have a full VR experience. But Facebook's low-price HMD is very popular and easy to use. A great entry-level headset with some small discounts offered this week.
PlayStation VR – An addon to Playstation so if you already have the latter, it's a low-cost way to have high-end VR at home. Which is exactly why it has become the most popular VR headset around. UpLoadVR has a list of hardware and accessory discounts.
Sony has also discounted most games for the platform – too many to list here. You can check out the discounts on Multiplayer First.
Happy holiday VR sales shopping if that's on your agenda for this weekend. We'll update our list if we come across something too good to pass up.
Emory Craig is a writer, speaker, and consultant specializing in virtual reality (VR) and artificial intelligence (AI) with a rich background in art, new media, and higher education. A sought-after speaker at international conferences, he shares his unique insights on innovation and collaborates with universities, nonprofits, businesses, and international organizations to develop transformative initiatives in XR, AI, and digital ethics. Passionate about harnessing the potential of cutting-edge technologies, he explores the ethical ramifications of blending the real with the virtual, sparking meaningful conversations about the future of human experience in an increasingly interconnected world.