The concept of the metaverse makes companies do peculiar things – such as change their name (Facebook becomes Meta) or even jump back into the smartphone business. HTC never actually left the phone market and still makes some low-end models. But according to DigiTimes, a publication based in Taiwan, HTC is planning on a new metaverse phone designed for AR and VR.
Here's the quick summary from TechSpot.
HTC Asia-Pacific general manager Charles Huang reportedly told DigiTimes (paywalled, via Android Authority) that the Taiwanese consumer electronics specialist will launch a "metaverse phone" in April. It's said to be a high-end offering, presumably something powerful enough to drive VR / AR applications.
Like seemingly every other tech company, HTC is angling for its place in the all-encompassing world of the metaverse. What's different here is that it pulls together AR/VR HMDs and mobile devices, something we haven't seen since Google's aborted Daydream project.
What We Know About HTC's Metaverse Phone
No surprise that HTC is keeping its plans under the wraps. But HTC's co-founder and Chairwoman Cher Wang outlines a compelling vision of the metaverse – called Viverse – which is designed to merge technology with humanity to unleash imagination.
While the Viverse is only described in broad strokes, it extends far beyond Meta's emphasis on VR games and social platforms.
HTC has already positioned itself as one of the major players in the VR market, with the Vive Focus 3 standalone HMD, the Vive Pro 2, and the Vive Pro Eye (one of the first VR headsets to incorporate eye-tracking).
Is The New Phone Designed For The Vive Flow?
What's intriguing about a metaverse phone is not the connection with HTC's high-end HMDs, which require desktop-style computing power. Honestly, no one will spend their entire workday or social life wearing a bulky headset – however good it is. At least not until we get to a Ready Player One type world where the only bearable reality is a virtual one (the events in Ukraine are pushing us in that direction).
The real possibilities lay with HTC's consumer-oriented Vive Flow. The Flow is nowhere close to being a metaverse device as it's VR only with a 3DoF controller (it uses an Android phone). But it is remarkably lightweight, easy-to-use, and incorporates groundbreaking features:
No straps
Adjustable diopter lenses
A snap-on face cushion
These are elements that will be standard in all AR/VR devices in the future. Despite its googly-eyed look, it's the most comfortable immersive device we've ever used.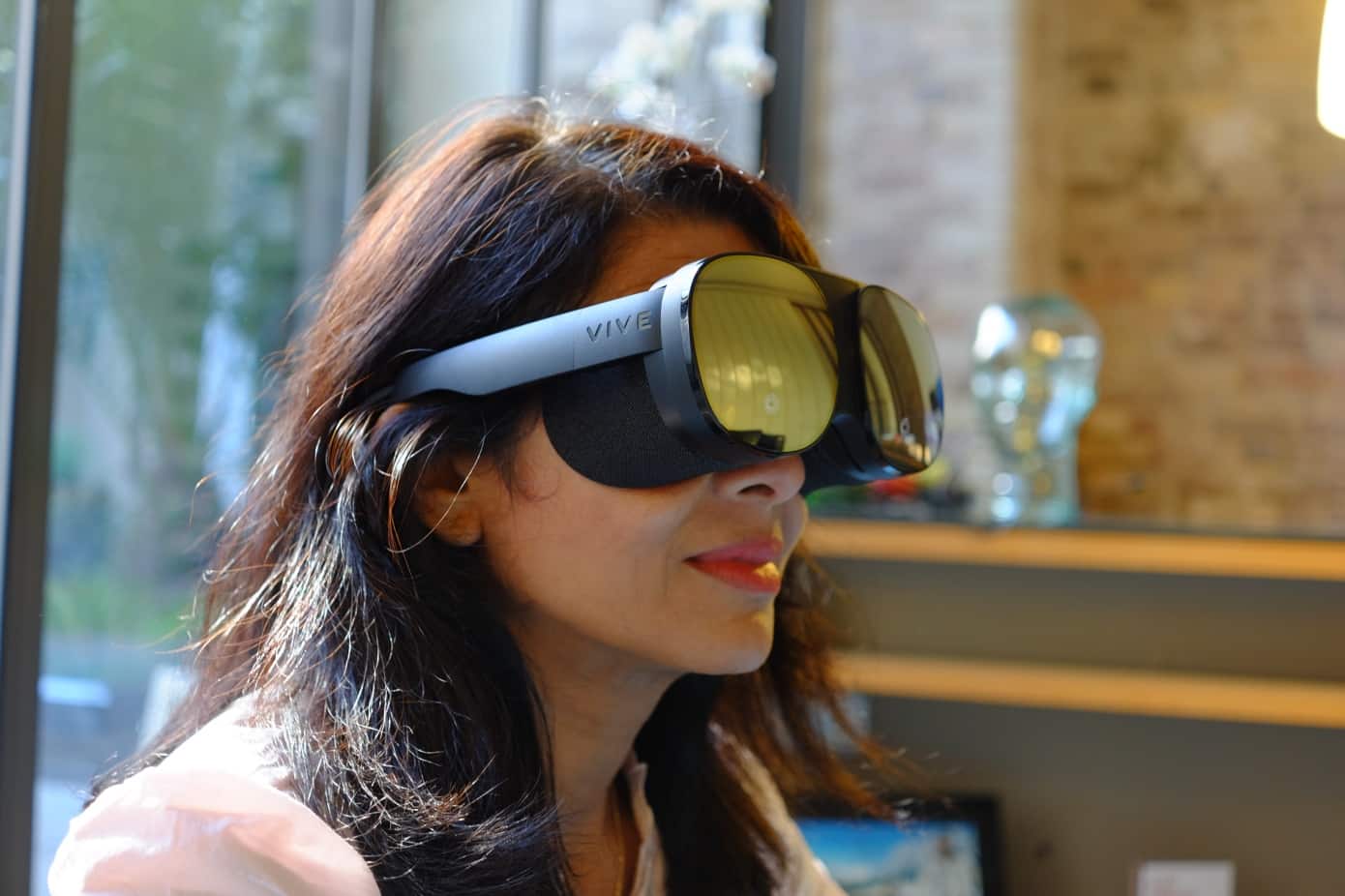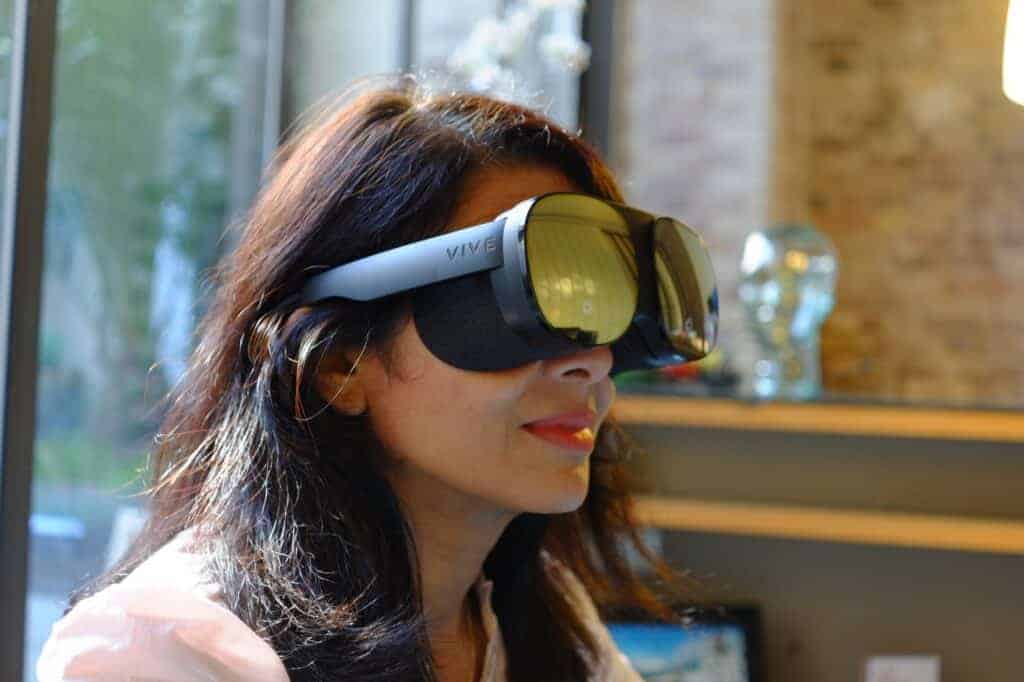 But there's another connection here with the upcoming HTC metaverse phone. At our demo at Augmented World Expo last fall, Vive was promising that the Flow will ultimately include hand-tracking. That would dramatically expand the potential use-cases of the device. But the Flow is likely too compact and lightweight to harbor the computing power needed to pull that off. A metaverse phone designed for AR/VR could be the key to unlocking hand-tracking in the Flow and other portable XR HMDs. And if the next version of the Flow arrives with AR and mixed reality capabilities, HTC would be well-positioned to stake their claim in the metaverse.
The Metaverse Phone Resurrects an Old Dream
The predecessor to HTC's metaverse phone is Google's now-defunct Daydream project. Back then, the tech was at a different level, and the solution from the folks at Mountain View was to have a smartphone supply the inner workings of a VR headset. It had possibilities – especially for expanding global access to VR in education and nonprofit work. But Google never got developers to buy into the standards, and the tech improved to the point that Facebook could release the standalone Oculus Quest 2019.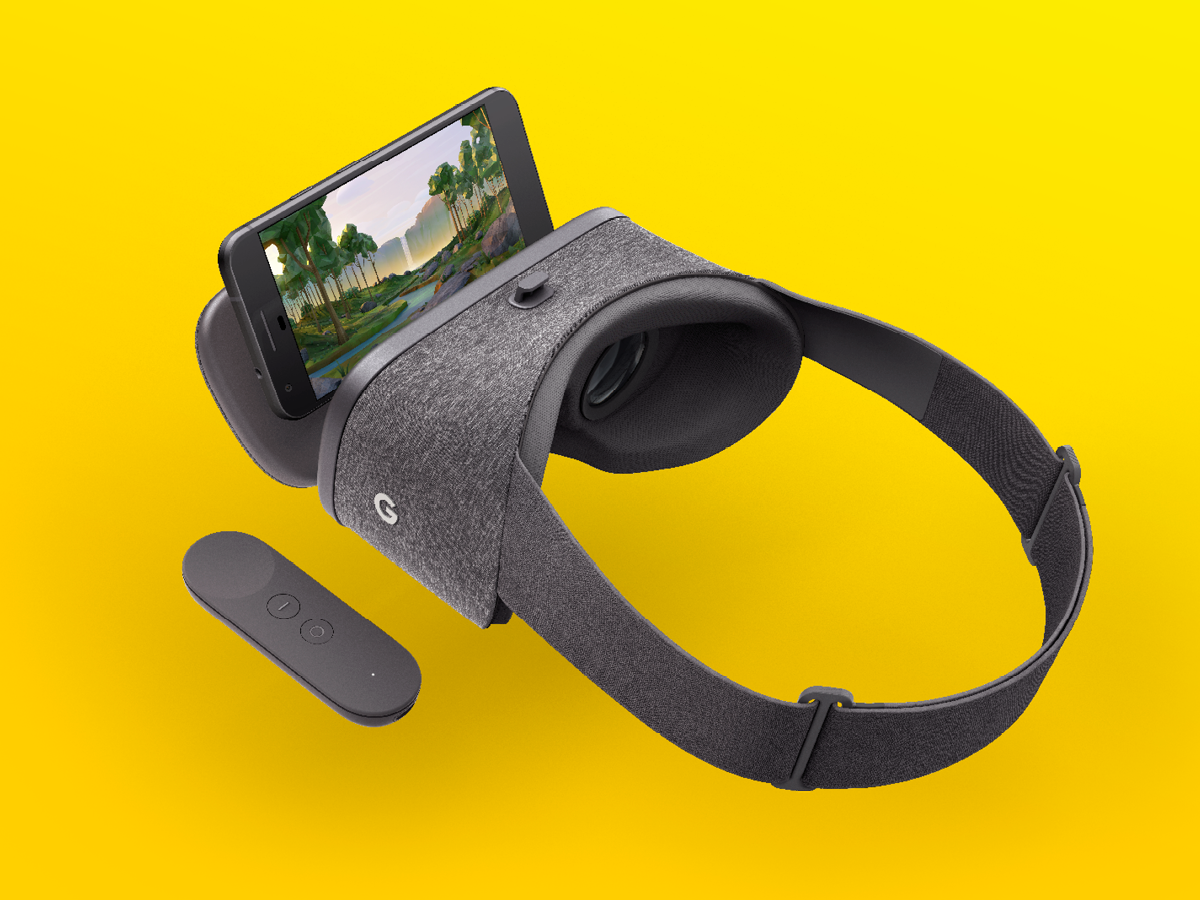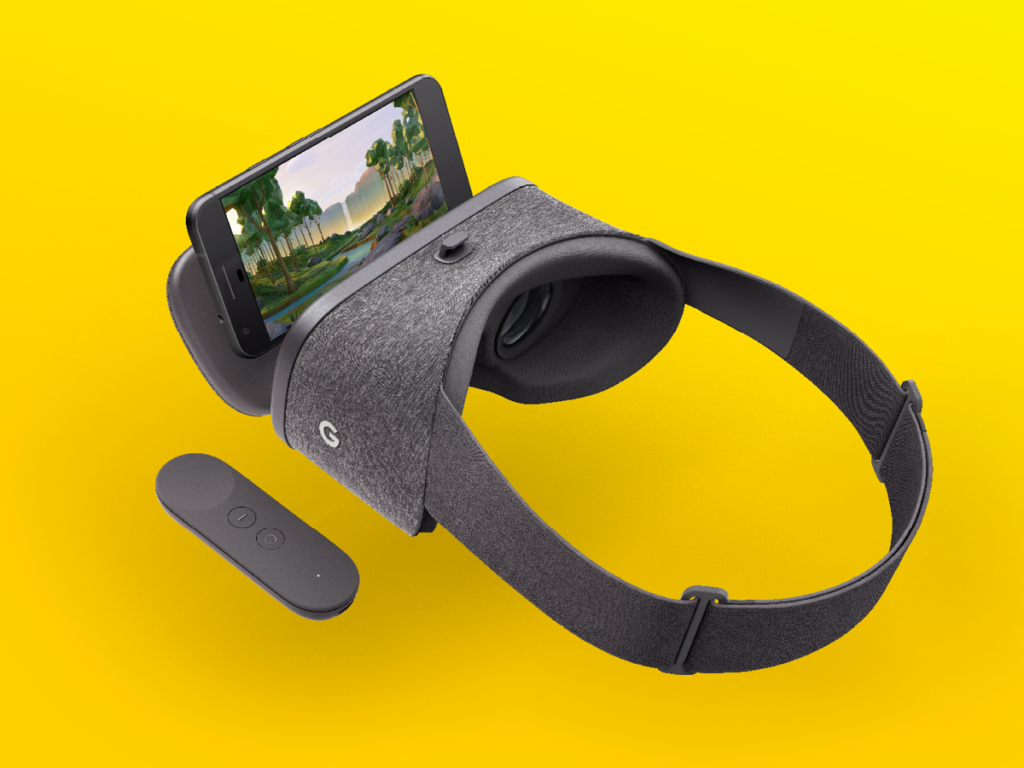 That same year, Google pulled the plug on Daydream. But the solution always had possibilities. As Google said in its eulogy for the project,
We saw a lot of potential in smartphone VR — being able to use the smartphone you carry with you everywhere to power an immersive on-the-go experience. But over time we noticed some clear limitations constraining smartphone VR from being a viable long-term solution. Most notably, asking people to put their phone in a headset and lose access to the apps they use throughout the day causes immense friction.
HTC's solution reflects where XR tech is today. There's no need to strap a phone to your face – an idea the Vive Flow renders increasingly laughable. Try explaining that to children in another generation (yes, we also once traveled everywhere by horseback). A metaverse phone in conjunction with a lightweight, portable headset could be a significant breakthrough in making the metaverse a reality. Or the Viverse – whatever you want to call it.
Let us know what you think of this fascinating development. We'll be closely watching HTC's release of a new AR/VR phone in April.
Emory Craig is a writer, speaker, and consultant specializing in virtual reality (VR) and artificial intelligence (AI) with a rich background in art, new media, and higher education. A sought-after speaker at international conferences, he shares his unique insights on innovation and collaborates with universities, nonprofits, businesses, and international organizations to develop transformative initiatives in XR, AI, and digital ethics. Passionate about harnessing the potential of cutting-edge technologies, he explores the ethical ramifications of blending the real with the virtual, sparking meaningful conversations about the future of human experience in an increasingly interconnected world.