For the first time ever, the massive Consumer Electronics Show in Las Vegas will be a virtual event due to the pandemic. All the AR / VR and other hardware demos at CES 2021 will be online. As with nearly all of the virtual conferences over the past nine months, this comes with advantages and disadvantages. You'll get access without having to pay travel and registration fees. And you won't have to elbow your way through a crowd of 170,000 to interact with the 4,400 exhibitors that showed up in 2020. On the downside, CES 2021 can't deliver product demos in the same way that a face-to-face conference does. While you might get a better view of the auditorium-style product unveilings, there won't be any booths with VR hardware and apps to try out.
We can also expect to see several developments in 5G and graphics cards that will push AR / VR forward. But the major news (so far) was today's release of the ThinkReality A3 AR glasses from Lenovo.
What to Expect at CES 2021
First of all, there will be a lot fewer exhibitors – more like 1,800. And many of the major tech companies won't have a presence. Amazon is avoiding CES 2021, as it Facebook and Oculus. Of course, Facebook has bigger issues to deal with right now, given social media's role in the political insurrection we witnessed last week. Microsoft and Samsung are both reducing their conference footprints. Microsoft will largely be present through its partners, though we are eager to see how Microsoft's president, Brad Smith, handles a keynote on tech as both a weapon and a tool. Samsung will tone down its usual glitzy productions this year and unveil its Galaxy phone at an outside event. You can watch the live event at 7:00 am PST on January 14th at Samsung's YouTube Channel or on their homepage.
Don't expect to see too many new TV rollouts this year. It's hard to talk about the advantages of your 8K display when everyone is looking at a compressed data stream online. The same holds for high-end laptops, though basic consumer models will be highlighted due to their newfound role in delivering public and higher education.
As Wired notes, robotic vacuums and other cleaning solutions will be a major focus at CES 2021. The pandemic will impact our lifestyle over the longterm, and one of the ways will likely be a new emphasis on keeping everything clean.
New AR / VR Devices Coming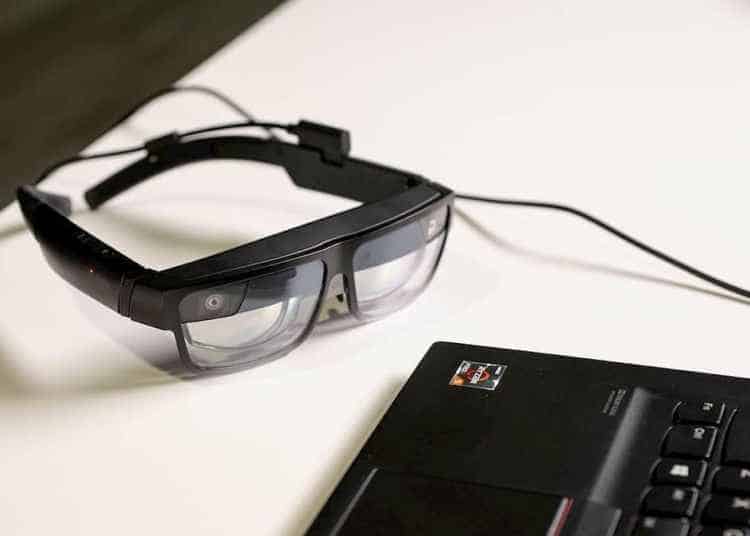 AR Glasses
While Facebook has always run its own show with Oculus Quest releases, we can expect to see further news on Project Aria, the AR glasses announced in September 2020. This week's main news will be Lenovo's new ThinkReality A3 Smartglasses – just announced today as part of the CES 2021 preshow events. According to Lenovo,
The ThinkReality A3 tethers to a PC or select Motorola smartphones via a USB-C cable depending on the needs of smart workers anywhere. Versatile, portable, and comfortable, the ThinkReality A3 fits like sunglasses and can be enhanced with industrial frame options for safer and more durable use. Immersive but not isolating, the AR smart glasses are powered by the Qualcomm® Snapdragon™ XR1 Platform for high-quality performance and feature stereoscopic 1080p displays presenting the user with up to 5 virtual displays. An 8MP RGB camera provides 1080p video for remote expert use cases while the dual fish-eye cameras provide room-scale tracking.
It's just the kind of device we need for our new work-from-home lifestyle, especially with the capability to handle up to 5 virtual displays. But as good as the Lenovo AR glasses are, this is still an enterprise product, not designed for the consumer market. That will have to wait until 2022 when we expect to see AR devices from Facebook and Apple.
VR Headsets
It looks like HTC will be a no-show again at CES even though they are promising a new VR headset in 2021. Nolo VR has released its own HMD for the conference even though it doesn't have a name. The new device will be a 6DoF standalone VR headset, designed as an ODM solution that could be sold via tie-ins to brands and mobile networks.
HP will use the Las Vegas conference to show off its already released second-gen Reverb G2 headset. According to CRN,
. . . the Reverb G2 includes what HP is calling "the world's highest resolution VR headset among major vendors," with resolution of 2,160 x 2,160 per eye panel. Enhancements over the first-gen version include Valve-designed lenses that offer greater clarity, better tracking through the inclusion of additional cameras and higher-quality audio from Valve speakers.
In other words, it will be state-of-the-art, but not the Oculus Quest 2 alternative that many are looking for.
What Not to Expect at CES 2021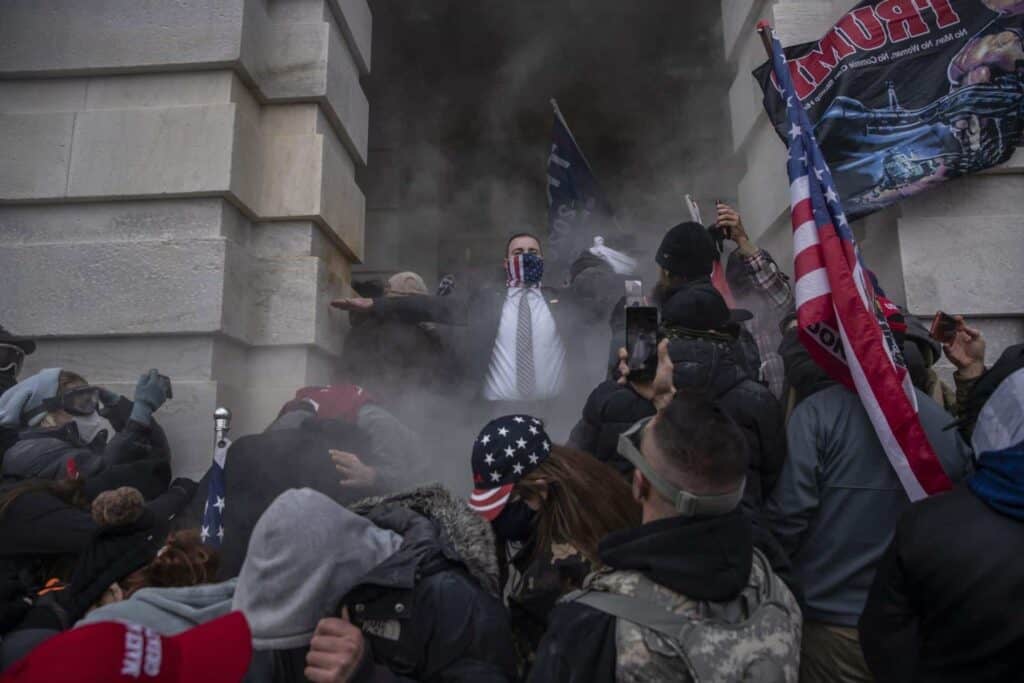 The pandemic will be a challenge for CES 2021, but the larger issue it's not designed to address is the role of tech in society. And that will be a major challenge given last week's storming of the Capitol, with more riots planned for January 17th and the day before the inauguration and Inauguration Day. While a major tech conference that focuses on consumer goods likes TVs, smartphones, robotic vacuums, etc., would seem on the periphery of this debate, you can't separate hardware from software and its social impact – especially smartphones and social media. We've seen the controversy over the Oculus Quest account mandate and the issues with Google's AI Ethics Board and Brain-Computer Interfaces – this is only the beginning.
Up to the recent events, tech has remained unwilling to grapple with the ways it is changing human behavior. We're sure Microsoft's Brad Smith will raise the issue, but we'll be watching closely to see if his keynote actually challenges the industry to rethink its "we're neutral" mindset. With the right-wing social media platform Parler getting pulled from the Android and Apple app stores and shut down on Amazon's cloud platform Sunday night, the social issues are front and center. 
We hope to see you virtually at CES 2021, which runs from January 11-14 of this week. Much of the content will be freely available online, but you can still register (though it is now full-price) on the CES website.
Emory Craig is a writer, speaker, and consultant specializing in virtual reality (VR) and artificial intelligence (AI) with a rich background in art, new media, and higher education. A sought-after speaker at international conferences, he shares his unique insights on innovation and collaborates with universities, nonprofits, businesses, and international organizations to develop transformative initiatives in XR, AI, and digital ethics. Passionate about harnessing the potential of cutting-edge technologies, he explores the ethical ramifications of blending the real with the virtual, sparking meaningful conversations about the future of human experience in an increasingly interconnected world.