Bose has shut down its audio AR Glasses, ending yet another innovative project in wearable technology. They first released the stylish pair of AR sunglasses at the SXSW Festival two years ago. And while the device gave us a few inevitable moments of new tech frustration, they were fun and easy to use. We spent days walking around Austin, tapping on the side of our glasses to glean information about the city and festival events.
Bose's Audio AR Glasses Filled a Void
The real fascination for us was that they seemed to fill two voids in the AR Glasses market. In 2018, there was nothing like Nreal's AR glasses, which only appeared as a Developer Kit in 2019. The available AR devices were long on weight and short on battery life. If we couldn't have a decent graphics display, at least we could have an audio stream.
More importantly, they seemed to have the potential to address some of the accessibility issues in the immersive tech sector. Instead of excluding people based on their abilities, here was a device that might enhance people's lives.
The Bose audio AR Glasses offered a unique solution. Integrated with phone-based Bluetooth to determine your location, the wearable registered your orientation and head movements through dedicated sensors. Apps could then be developed to feed information to users and gather data through novel interfaces that included moving one's head. You might have looked a little strange nodding your head at no one in particular, but few of us have found eyeglass frames to be the ideal app interface.
It was an experiment and an interesting one at that. They were one of the first to get wearable tech right. The glasses were stylish, you had music without earbuds or headphones, they provided location information, and easily partnered with your Smartphone for calls and texts.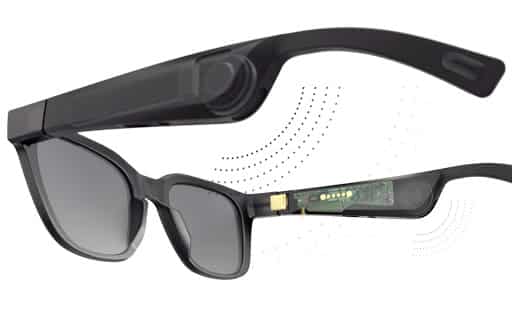 However, the location-centric glasses also raised some potentially serious ethical issues that Bose didn't give much thought to. The glasses were only functional if they could register the direction of your gaze. No one seemed to be concerned about who would control and own that data. These challenges are hardly unique to Bose, as all AR devices will face these issues.
Bose was just early to the game.
Partnerships and Developer Funding
We returned to SXSW in 2019 with our Bose sunglasses and interviewed several startups that were working on ways to leverage the technology for industrial, medical, and personal use. According to Protocol, they partnered with the game developer community Playcrafting and funded developers.
In 2018, Bose unveiled a $50 million fund to kickstart app development for its AR platform. The company invested in workout app Aaptiv, acquired walking tour startup Detour and struck a high-profile partnership with Disney to add Bose AR support to the "Star Wars" app.
They were one of the few companies seemingly open to both hardware and software partnerships. The device wasn't just a pair of information-rich sunglasses but the center of a more ambitious project. Bose envisioned audio-based fitness instructions, location-based games, and the integration of their technology into helmets and other HMDs.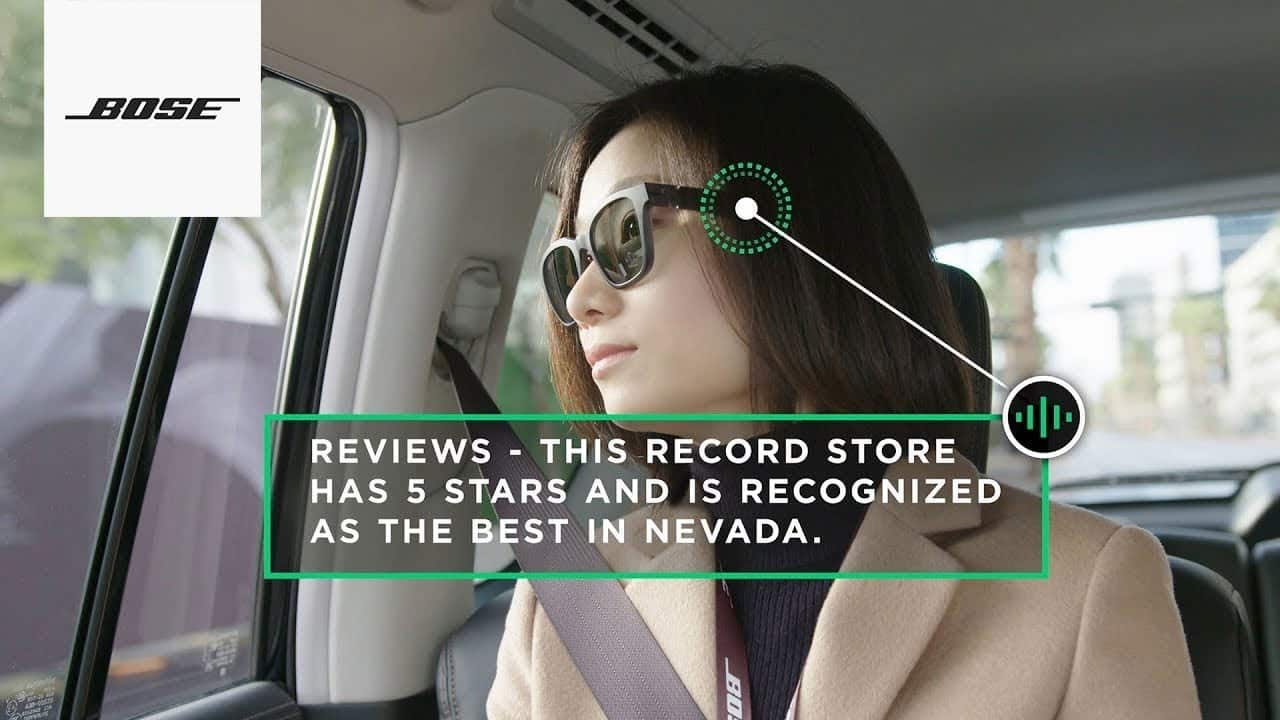 Another AR Project Gone
According to Protocol, it's clear that Bose's plans to cancel its audio AR Glasses has been in the works for some time.
Bose's retreat from AR has been unfolding quietly over several months. Bose SVP John Gordon, who had championed AR in his role as the head of the company's consumer electronics division, left last summer. Most of the team members working on AR departed or were let go this spring . . .

In April, Bose closed its public AR SDK, making it impossible for new developers to build apps for the program. Around that time, Bose also started to remove mentions of AR from its website, including from product descriptions for its glasses and AR-compatible headphones.
Of course, Bose's challenge extends far beyond the difficulties of creating a usable AR device. Like many other small retail firms, the company has been facing serious issues even before the Coronavirus struck. They've already closed all 119 retail stores, their CEO is gone, and they are now run by a transition team. There's not much public articulation about a vision for the future.
Getting AR Glasses Right Won't be Easy
But it's also evident that the past year and a half have not been kind to companies working on augmented reality projects. A number of them – including ODG, Meta, and Blippar – shut down in early 2019. This year, we've seen Magic Leap cut staff, exit the consumer market, and toss its creative vision out the window. That Snap has been the survivor is not something we would have predicted.
None of these developments will impact the longterm promise of AR. But we'll miss the Bose audio AR Glasses for their unique approach and the potential to address some of the accessibility issues the industry too often ignores.
There is one consolation here: this is one immersive tech device that may not be consigned to the back of the closet. You can still use them as a pair of sunglasses.
Emory Craig is a writer, speaker, and consultant specializing in virtual reality (VR) and artificial intelligence (AI) with a rich background in art, new media, and higher education. A sought-after speaker at international conferences, he shares his unique insights on innovation and collaborates with universities, nonprofits, businesses, and international organizations to develop transformative initiatives in XR, AI, and digital ethics. Passionate about harnessing the potential of cutting-edge technologies, he explores the ethical ramifications of blending the real with the virtual, sparking meaningful conversations about the future of human experience in an increasingly interconnected world.