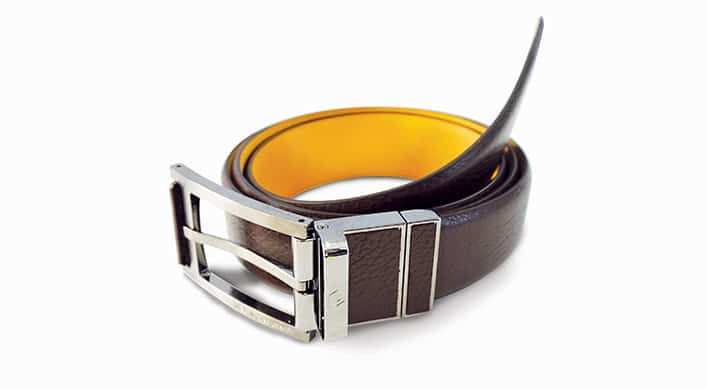 Don't laugh, but the Samsung Smart Belt will be unveiled at their wearables exhibit at CES 2016. The belt does what most wearables would do in this area – track your activities when paired with your Smartphone. The belt, along with a VR hand controller and a communications device that works by touching your finger to your ear, were announced in advance of CES 2016.
All three projects are from Samsung's Creative Lab (C-Lab), their in-house development area for employees. So don't expect to see these wearables on the market in the near future. But the three devices give you an idea of Samsung's work and the direction wearables are headed.
The Samsung Smart Belt
If the idea sounds a little crazy, listen to the pitch from Samsung:
WELT is a smart wearable healthcare belt that looks like a normal belt, thus offering consumers a more discreet way of using smart sensor technology to monitor their health. WELT is capable of recording the user's waist size, eating habits and the number of steps taken, as well as time spent sitting down. It then sends this data to a specially-designed app for analysis, and the production of a range of personalized healthcare and weight management plans.
The Samsung Smart Belt wins on a couple of points. The WELT does indeed look like a normal belt. We're finally starting to incorporate style in our wearables. If it looks like tech, only geeks will wear it. Secondly, a belt is something you will always wear. You can forget your Fitbit (a common enough complaint among Fitbit owners) or leave your Apple Watch on the charging stand. But a belt will be worn. And when wearable tech becomes part of everyday life, it comes into its own.
Now the downside is that name. The WELT? Not quite sure about the marketing strategy but perhaps it will catch on.
Samsung's CES 2016 Lineup
In addition to the Samsung Smart Belt, the Korean company unveiled two other wearable devices – a VR hand motion controller and a communications device, TipTalk.
The rink hand motion controller is designed for use with the Samsung Gear VR. It is Samsung's obvious answer to Oculus Touch. VR needs motion control for the sensation of immersion.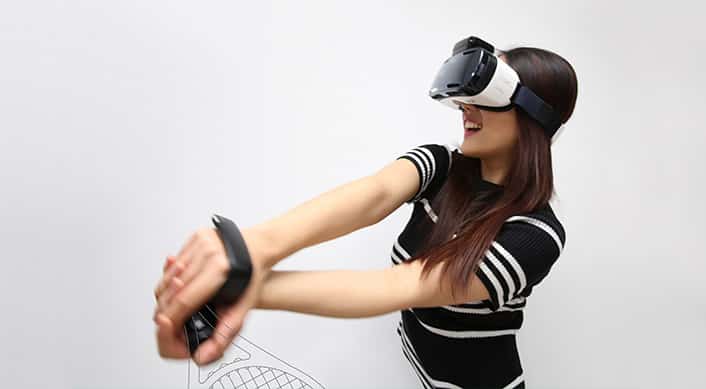 But the most interesting wearable of the three is TipTalk – a communications device that lets you take calls by touching your ear. You will either look like a member of the Secret Service or Maxwell Smart from the TV series – depending on your finesse, or lack of. Samsung provides only a limited description of how TipTalk works:
TipTalk is a remarkable new UX that enables people to listen to the sound from their smart devices, such as the Samsung Gear S2, without headsets or earphones, simply by touching their finger to their ear. . . . Shaped like a watch strap, 'TipTalk' can be added to watches – analog or smart – and sync with smartphones, enabling Text-to-Speech (TTS) functionality.
CES 2016 is only a few days away. Buckle up, it will be quite a ride through our wearable future.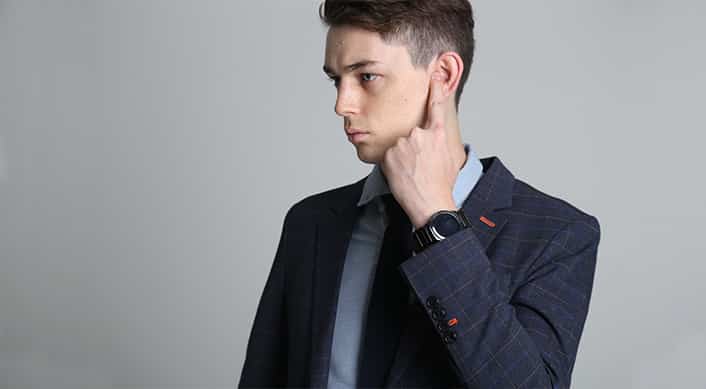 Emory Craig is a writer, speaker, and consultant specializing in virtual reality (VR) and artificial intelligence (AI) with a rich background in art, new media, and higher education. A sought-after speaker at international conferences, he shares his unique insights on innovation and collaborates with universities, nonprofits, businesses, and international organizations to develop transformative initiatives in XR, AI, and digital ethics. Passionate about harnessing the potential of cutting-edge technologies, he explores the ethical ramifications of blending the real with the virtual, sparking meaningful conversations about the future of human experience in an increasingly interconnected world.