Everyone wants to know when AR / Mixed Reality Glasses will arrive. But you might want to set aside the guessing games and listen to Qualcomm. The massive chipmaker already supplies most of the processors and software for our AR/VR headsets. They see XR viewers, what they call glasses that need to be tethered to a phone, arriving in 1-4 years, and full XR Glasses arriving in 5-10 years.
That forecast parallels the recent predictions for Apple's AR / Mixed Reality Glasses. AR Glasses from Cupertino will show up in 1-2 years but will need to be tethered to an iPhone. Apple may have a more powerful AR/VR device in the works, but that's still a few years down the road.
As for Magic Leap, which increasingly seems to be on life support, it's unclear what play they'll play in these developments.
As always, the main challenges are hardware and bandwidth issues. We need to cram everything into a lightweight frame and have a massive stream of data flowing to it. The current solutions involve heavy frames you won't want to wear all day, or limiting the features available. Shrinking hardware and 5G will solve this. But that means standalone devices that can replace your smartphone are probably five years away.
Qualcomm: XR Glasses Coming
Qualcomm laid out their view of the XR landscape at an industry event right before Augmented World Expo (AWE) last week, which was entirely online this year due to the Coronavirus. We covered the 2019 conference, and while the 2020 talks were good, we miss the hands-on experience with new AR Glasses and Mixed Reality headsets in the exhibition hall. Everyone is trying mightily to replace our face-to-face conferences with online experiences during this global pandemic, but there's still no substitute for holding a prototype in your hands. Eventually, virtual conferences will be as good as the real thing – maybe even better. But that requires a new generation of headsets and some serious haptic feedback.
Here's how Qualcomm sees XR devices evolving:
Using USB cables for connectivity, these XR viewers will initially rely on smartphones for data, a practical necessity that could help move the entire category forward. Businesses and consumers will be able to make headset purchases from local stores, potentially with subsidized hardware and service bundle pricing . . .

. . . The next step forward will be wirelessly tethered XR viewers, and Swart said Wi-Fi 6E will be used to let cable-free VR and AR viewers connect to smartphones and computers, relying on 6GHz spectrum as an alternative to 60GHz millimeter wave Wi-Fi. Over the next one to four years, cabled XR viewers will transition to fully wireless connections while still using host devices for processing and network (5G) connectivity. Standalone XR devices will become lighter and sleeker during the same period but won't achieve true glasses-like form factors for a while. (Venture Beat)
Qualcomm is supporting these developments by establishing an XR Optimized certification program (you can read their press release here). So far, nine companies have compatible XR viewers, and 15 cellular operators are coming on board.
As we learned in the Google Daydream fiasco, standards guarantee nothing. But this case is different as Qualcomm is a chip supplier and not competing with their own hardware in the way that Google tried to do.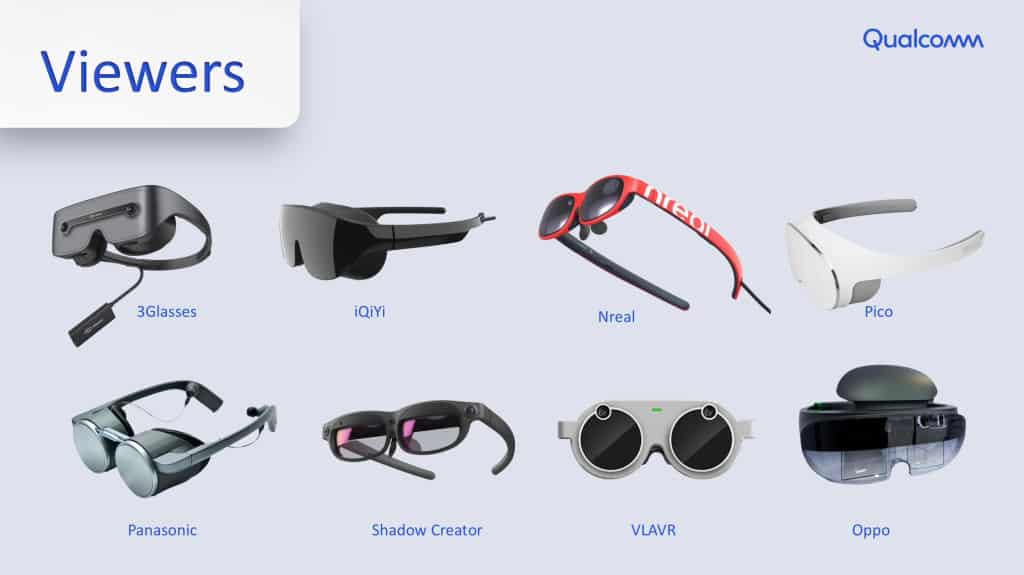 Standalone XR Devices – A Game-changing Challenge
To be sure, the real impact of immersive tech will not be seen until AR Glasses are commonplace – like our smartphones are today. Buying tethered XR viewers for your students or employees is only a stopgap measure. In some ways, this model works best in university and school settings where high-end devices can serve multiple users (once we get past COVID-19, of course). And it piggybacks on what we do in STEM programs that already supply expensive equipment for students.
But with XR devices coming, we'll confront new challenges of access. Silicon Valley often ignores how technology can open doors for many while simultaneously creating barriers for others. We've already seen the digital divide rear its ugly head with the Coronavirus shutting down schools and businesses. Too many students and employees lack the technology they need to work or learn remotely.
The best example for us is close to home – New York City public schools had to get 300,000 laptops or LTE-enabled iPads into the hands of students so they could continue learning. That's almost one-third of the 1.1 million public school students in NYC.
Depending on where you live, the numbers from New York may seem like an anomaly. But they're not when seen in a global context. Approximately 61% of the world's population has a smart or feature phone and about the same number are connected to the Internet (4.57 billion or 59%). Obviously, the number of people connected around the globe will continue to expand significantly. But Qualcomm is overly optimistic about access to 5G which will be essential for standalone XR Glasses.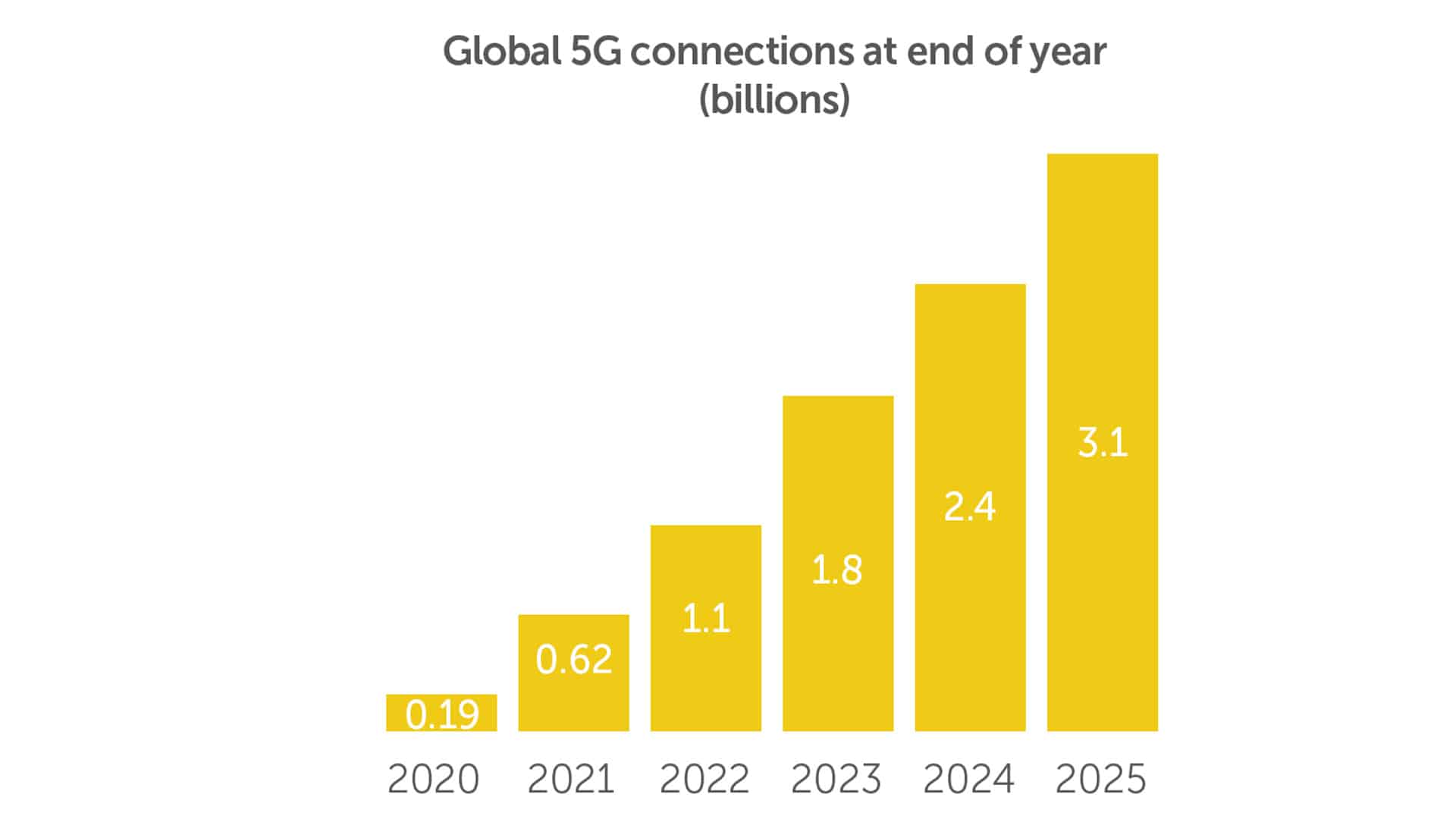 A decade from now, another event could force us into an even more dire crisis. XR devices and 5G will be essential to learning and working in post-Zoom environment (yes, that might be a term someday). But without 5G access or the ability to buy an HMD, a significant portion of the population will be left behind.
It's exciting to see standards announced and XR devices coming so quickly. But it's equally troubling not to see people thinking ahead to the access challenges we will confront. Once virtual worlds become ubiquitous, wearables and 5G will be as essential as electricity is today.
Emory Craig is a writer, speaker, and consultant specializing in virtual reality (VR) and artificial intelligence (AI) with a rich background in art, new media, and higher education. A sought-after speaker at international conferences, he shares his unique insights on innovation and collaborates with universities, nonprofits, businesses, and international organizations to develop transformative initiatives in XR, AI, and digital ethics. Passionate about harnessing the potential of cutting-edge technologies, he explores the ethical ramifications of blending the real with the virtual, sparking meaningful conversations about the future of human experience in an increasingly interconnected world.