We usually don't rush to judgment when it comes to AR and VR developments, but let's be real. The new Snap AR Glasses are bound to fail. This is version 3 if you're keeping track (and we don't blame you if you're not). Version 1 of Snap's Spectacles launched through a viral marketing campaign with the devices sold in vending machines with attendants. Give them an "A" for novelty, but an "F" for the logic of it all. Huge banners, long lines, surprise pop-up stores, and lack of stock eventually resulted in a 39.9 Million dollar write-off.
Despite the innovative design, it wasn't Snap's – or augmented reality's – finest moment.
We bought a few pair, did some fun experiments at workshops, but they were eventually relegated to a storage shelf. Where they've remained ever since. Every time we envisioned an educational or business use-case, they just didn't fit. And of course, there was that little issue of having to use Snap's platform for the content.
They were never going to show up at a business meeting. And even our ever-creative students couldn't find much use for them. Version 2, the $200 Veronica and Nico, launched in January 2018. Snap hasn't reported the loses on that version, but we doubt they did any better.
There was speculation through last year that Snap had lost its way. That the startup was bleeding through cash and subscribers, and wouldn't make it to 2019. But never underestimate a scrappy startup. Especially one that has a youthful user base.
Snap's New AR Glasses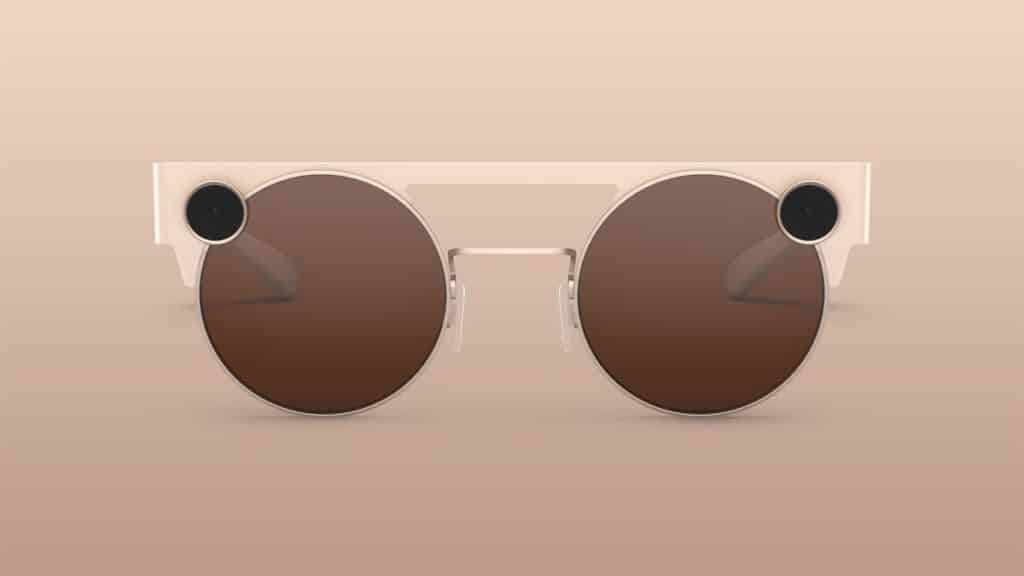 Here we are again with version 3 and a rejuvenated Snap. New capital was raised, the subscriber base is growing, and their AR Glasses redesigned. This time around, they're a lot more expensive – $380. Spectacles 3 drops the plastic for a metal frame and comes in black or "mineral," their term for beige (or the color of my extra-light coffee every morning). The price bump is also due to the addition of a second camera which will allow for some depth of field effects.
According to The Verge,
The glasses' marquee feature is a second camera, which enables Spectacles to capture depth for the first time. Snap has built a suite of new 3D effects that take advantage of the device's new depth perception ability. They will be exclusive to Spectacles, and the company plans to let third-party developers design depth effects starting later this year.

Like previous editions, Spectacles allow you to easily capture photos and videos by tapping a button on top of the glasses. (Indicator lights around each camera will light up when they're recording.) After syncing them to your Android or iOS device, you can then edit them, send them to your friends on Snapchat, or export them for sharing on other platforms, including YouTube.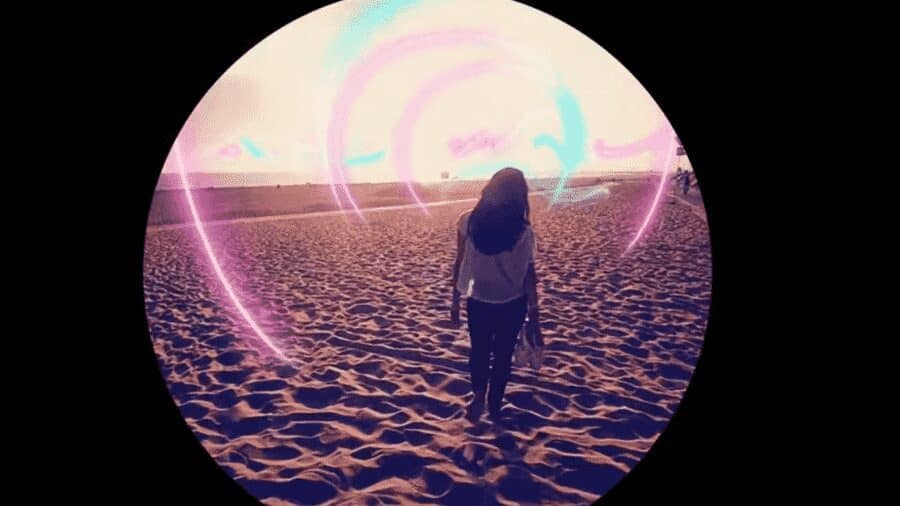 Third Time's Not a Charm
We'd like to think Snap has better odds this time around, but the challenges are even greater than before. The AR market has evolved significantly since the original version in 2016. Speculation swirls around Apple's AR project, and rumors persist that Facebook is developing a wearable AR device. More telling, Nreal, North Focals, and Bose (audio AR only) are already bringing stylish looking glasses to market.
With version 1, Snap was almost the only game in town. Now options abound in the AR space and it's getting harder to stand out.
But a larger problem remains. Snap still wants you to use their service, though you'll be able to export to YouTube and other platforms. But outside of some interesting creative moments, the use-cases remain limited. And getting your AR projects to your Snapchat account remains as frustrating as ever.
The Verge continues,
Unfortunately, snaps taken with Spectacles still don't transfer automatically to your Snapchat account. Snap says that there are still technical hurdles preventing automatic transfer. In the meantime, you'll connect to your phone over Bluetooth or Wi-Fi and wait impatiently for your snaps to download to your account.
In a world addicted to the immediacy of Twitter and Instagram, it's hard to imagine that Snap's new AR Glasses will find a market. The Verge is being gentle when they call it a "missed opportunity;" it's more like a glaring technical failure.
The Future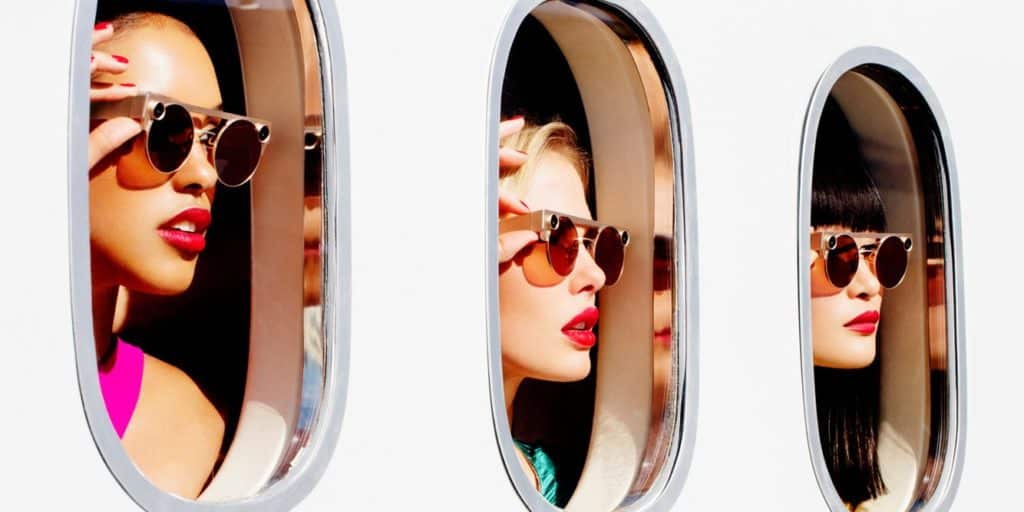 Snap is referring to Spectacles 3 as a "limited edition launch" designed for "fashion-forward" types. That doesn't sound like they expect to sell a significant number. Especially when their user base is primarily teens with limited cash and a whole lot else competing for their attention. But if you're interested, you can order them in November – just in time for the holidays.
But before you dismiss Snap's latest efforts, consider this. You could fault Snap for failing to get AR Glasses right, but as Wired notes, they're playing a long game here. One thing they do understand is that augmented reality wearables will replace our phones in the future. And they're fighting to make sure they have a small slice of the spatial computing space.
We don't see Snap's new AR Glasses coming anywhere near that goal, especially when you're running up against future AR devices from Apple and Facebook. But you have to admire the sheer audaciousness of their efforts.
And who knows, someday they may get this right.
Emory Craig is a writer, speaker, and consultant specializing in virtual reality (VR) and artificial intelligence (AI) with a rich background in art, new media, and higher education. A sought-after speaker at international conferences, he shares his unique insights on innovation and collaborates with universities, nonprofits, businesses, and international organizations to develop transformative initiatives in XR, AI, and digital ethics. Passionate about harnessing the potential of cutting-edge technologies, he explores the ethical ramifications of blending the real with the virtual, sparking meaningful conversations about the future of human experience in an increasingly interconnected world.