Join us Wednesday, September 16th, at 10:00 am PDT for a live stream of the Facebook Connect 2020 conference. We will be following and highlighting the latest Facebook developments in VR, AR, and related technologies. We've made our predictions, and the discussion on Reddit covers just about any possibility. Now let's see if the new Oculus Quest announced, the latest plans for the Facebook Horizon social VR platform, and what they're willing to say about their future AR glasses.
Facebook Connect 2020
Here's the live stream for John Carmack's "Unscripted" talk tonight (5:30 pm PDT, 8:30 pm EDT).
Below is the video of the morning session with the major announcements on the new Oculus Quest and Project Aria, Facebook's augmented reality project.
https://youtu.be/aqripcSmv_I
We did well on our six predictions from last week:
A new Oculus Quest headset is revealed.
Facebook Horizon opens to the public this month.
Oculus Link becomes a wireless connection for local PCs.
A significant expansion of Facebook's Live Maps.
Additional news about AR glasses (but no design images).
Facebook's virtual audio research amps up and will impact VR, AR, and video conferencing.
Our comments below follow the main topics, not the order of the morning presentations.
Zuckerberg's Conference Intro
Not surprisingly, Zuckerberg begins by putting VR in the context of the COVID-19 pandemic and the need for presence in our quarantined lives. It's a theme that will resurface through the presentations today.
Early on, there's talk about the "big milestone" of AR glasses even though Facebook doesn't have a product to share now. However, it has a name, Project Aria, and Facebook will release them next year. Following trends of the past five years, their AR glasses will more like Snap Spectacles than Google Glass (which positioned a miniature monitor in front of your eyes.
VR Developments
Zuckerberg notes that the shared sense of space in VR is a huge difference over traditional video-conferencing. Facebook is investing in this as they expect 50% of their employees to work remotely.
Oculus Link will come out of beta, but no word so far on a wireless link.
The Oculus Quest 2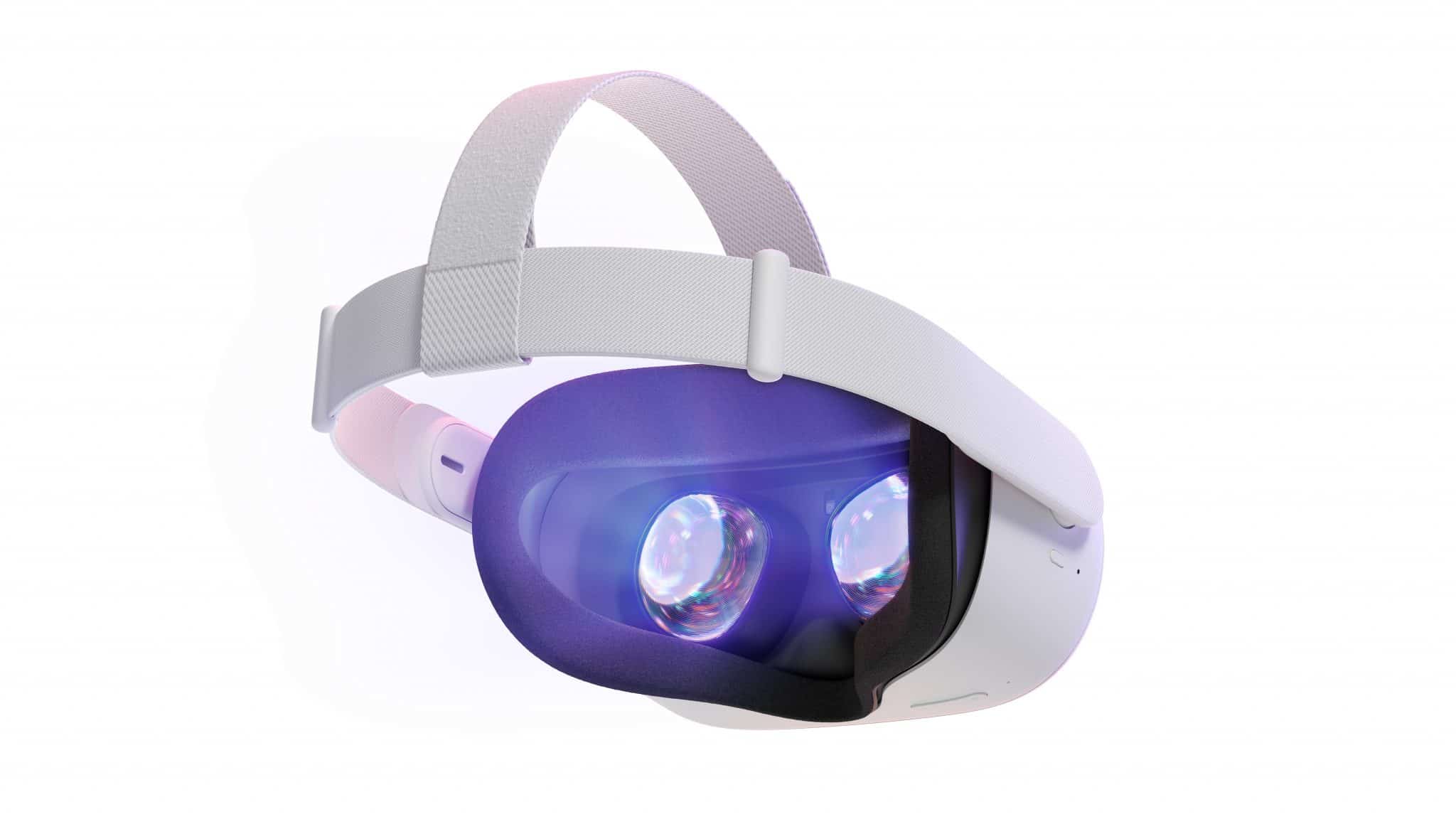 The "next big step forward." The Quest 2 launches today (shipping October 13th) for a remarkable $299 with many of the predicted updates (faster processor, better display, lighter weight). Here are the quick details:
Processing power will be close to double the original Quest as it uses the latest Snapdragon XR2 processor.
The original dual PenTile OLED panels with a 1440×1600 resolution for each eye are replaced in the new Quest with one LCD providing 1832×1920 per eye. With each pixel mapping to three subpixels (it was two in the original), the HMD will offer a 50% increase in resolution, essentially ending the "screen door effect."
Games and experiences will look a little different as there will no longer be true black colors, but we don't think it will be noticeable. That's because LCD displays are lit from behind.

There will be accessories to improve the fit, including a

Quest 2 'Elite Strap' for $49 that should improve the weight distribution. Of greater interest, there is a new Elite Battery strap, which Facebook claims will double the use time of your headset. Right now, that's only available through a $129 bundle, which includes a carrying case.
Social VR and Virtual Work Developments
As expected, Facebook is pushing its social and collaborative virtual platform, Horizon. Messenger will be integrated into the Quest platform. And there will be a new SDK for avatars that can be used across the Facebook ecosystem.
More intriguing and relevant to a COVID-19 world, Facebook introduced the concept of an "Infinite Workplace." It will include multiple screens and work across multiple devices. And it will even include a physical keyboard (through a partnership with Logitech) that you can use in VR even though it exists in the actual world and seen through the Oculus Quest 2 HMD.
Augmented Reality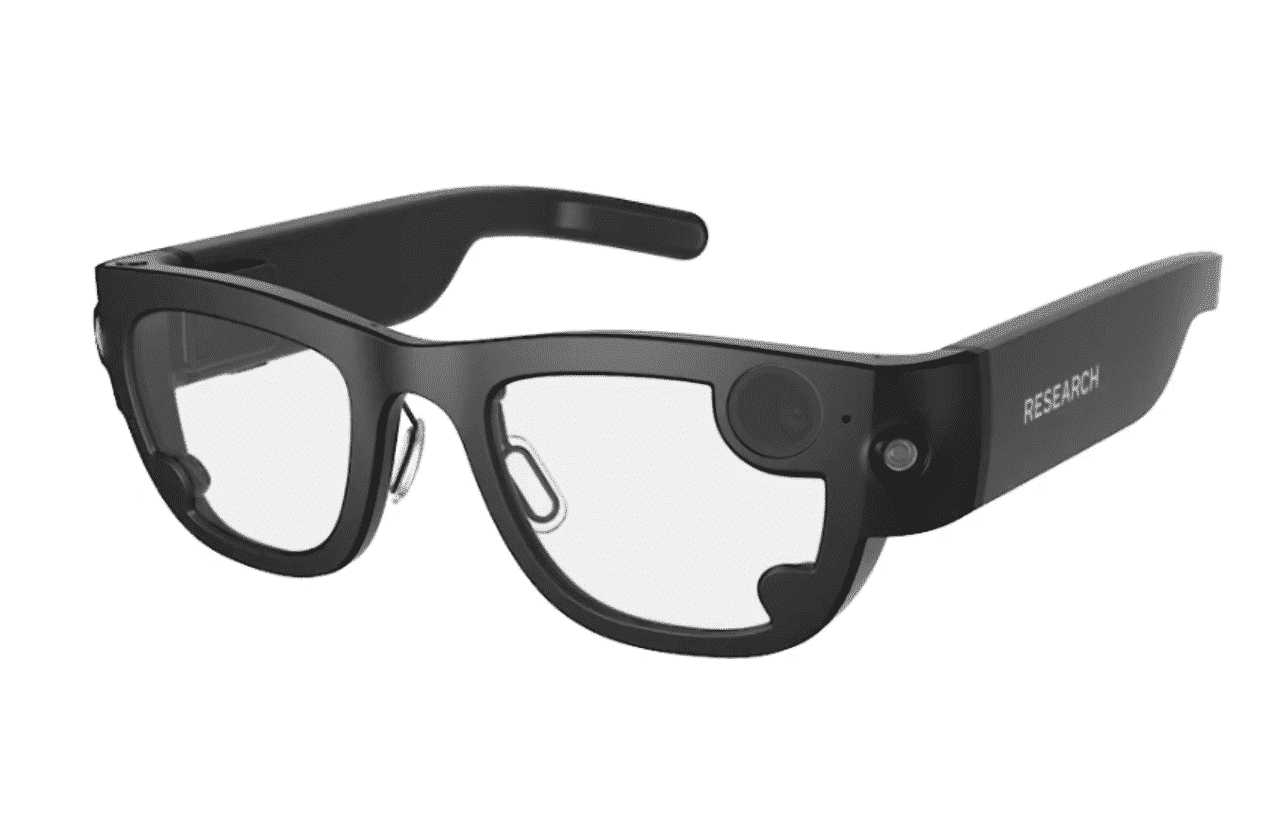 Despite the intense interest in the Oculus Quest 2, the main focus of the morning session was on augmented reality. Both Andrew Bosworth and Mich Abrash took the virtual stage to talk about Project Aria, Facebook's research model of their forthcoming AR glasses. While we won't see these available for purchase, Facebook employees will soon be wearing the models in the real world for testing. Besides perfecting the wearable, Facebook acknowledged the obvious social and privacy implications – covering issues such as restrooms, license plates, and personal identification. There will be partnerships with businesses, art museums, and news organizations like The New York Times (which will open a new AR lab).
The most fascinating part of the morning was Michael Abash talking about Doug Engelbart's 1968 "Mother of all Demos" that gave us the GUI we've used since the beginning of the Digital Revolution. As Abrash put it, what we need for AR is a new "Engelbart Moment." It appears that Facebook is looking at a wristband solution that uses electromyography (EMG), which measures muscle response (electrical activity) in response to a nerve's stimulation of your muscles. If they can perfect that, it solves a host of problems around the processing power needed for gesture recognition (which can kill battery life).
More to Come
We'll unpack the details and implications for education and the arts in the days to come. If there was one thing we were hoping for that didn't come to pass, it was a wireless Oculus Link connection, but we can live with that for now.
The one point that was clear today in the Facebook Connect 2020 event is that Facebook is the elephant in the room when it comes to VR and AR developments. It feels like Google completely checked out and we look to the other side of the chessboard for Apple to make a move.
Emory Craig is a writer, speaker, and consultant specializing in virtual reality (VR) and artificial intelligence (AI) with a rich background in art, new media, and higher education. A sought-after speaker at international conferences, he shares his unique insights on innovation and collaborates with universities, nonprofits, businesses, and international organizations to develop transformative initiatives in XR, AI, and digital ethics. Passionate about harnessing the potential of cutting-edge technologies, he explores the ethical ramifications of blending the real with the virtual, sparking meaningful conversations about the future of human experience in an increasingly interconnected world.