Did we learn anything about the Magic Leap VR headset? Yesterday began with an article in Quartz that spread throughout the tech media. And with images and a link to a new patent filing, it seemed like a tantalizing glimpse into the secretive company's product. We'd finally get to see what CEO Rony Abovitz has been cryptically talking about for so long. And why so much VC money has poured into the company.
But by the end of the day, Mashable posted a denial by Magic Leap, with the company saying the patent filing was nothing more than
. . . 'part of [Magic Leap's] R&D and experience validation' and that 'it's not at all what our product will look like.'
So what did we learn? Only that the company remains as secretive as ever.
The Magic Leap VR Headset that Wasn't
The filing patent revealed a visor-type front not all that different from Meta Smartglasses or Microsoft HoloLens. But the similarity ended there. The rest of device is significantly smaller with only a band running across the top of your head. Quartz called a " . . . cross between a snowboard helmet, and what Darth Vader might wear on the beach."
Here's a view from the front of the device: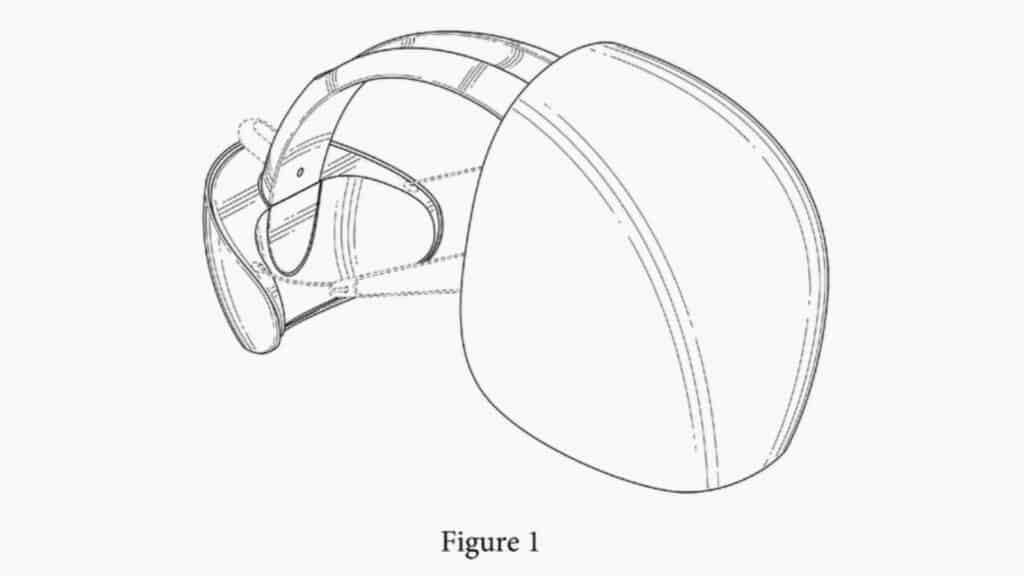 And here's a back view perspective: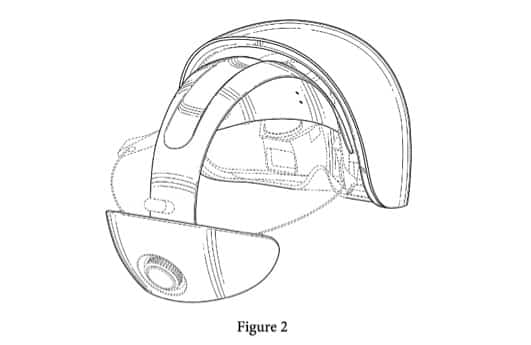 Magic Leap's Denial
Despite the images, Magic Leap was soon denying there was anything of consequence here. As Mashable said,
At this point, with no proof otherwise, we'll have to take their word for it and wait a little longer to find out exactly what Magic Leap's VR product does look like. However, with every passing month, the combination of secrecy and rave reviews from those who have tried it is only putting more pressure on the Florida-based company to deliver a knockout product when it finally debuts to the public.
The Pressure Builds
In the offices of Magic Leap sits one of the most highly anticipated tech devices ever. We've seen Daliesque scenes of a whale floating over a beach, demos of incredibly realistic 3D games, and hints of innovative retail and office applications. But nothing more.
This spring we watched Alex Kipman's talk at TED where he brought NASA scientist Jeff Norris out on the stage through holographic teleportation. And we've seen how HoloLens is being used to navigate the rover across the Martian surface. Moreover, Microsoft's device is already in the hands of developers. And showing up at Meetups in NYC. Last week we saw HoloLens inside – of all places – Google's headquarters in the Meatpacking District.
This news cycle didn't bring us any closer to understanding Magic Leap. But with HoloLens already out of the gate, the clock is ticking for Magic Leap to show us something.
And do it soon.

Emory Craig is a writer, speaker, and consultant specializing in virtual reality (VR) and artificial intelligence (AI) with a rich background in art, new media, and higher education. A sought-after speaker at international conferences, he shares his unique insights on innovation and collaborates with universities, nonprofits, businesses, and international organizations to develop transformative initiatives in XR, AI, and digital ethics. Passionate about harnessing the potential of cutting-edge technologies, he explores the ethical ramifications of blending the real with the virtual, sparking meaningful conversations about the future of human experience in an increasingly interconnected world.