In a telling development for virtual reality, VR studio Vrse has renamed itself "Within". For founder Chris Milk, the name change marks an inflection point in VR as it shifts from a novelty to a medium beginning to evolve and mature. Over the past two years, the studio has been behind some of the major productions in virtual reality including Clouds Over Sidra, the story of a young girl in a refugee camp; Walking New York, which documents a NYC street art installation; and The Displaced, The New York Times story of three displaced refugees.
Of course, no one was quite sure how to pronounce – or spell – Vrse. The new name reflects Milk's vision of virtual reality as the "last medium" and a desire to move away from the latest buzzword in technology. We no longer say we went on the Web – it's just the background for so much of our lives. In the same way, we will no longer talk of using VR in the future – it will just be one of the ways we experience life.
The Hype Cycle of VR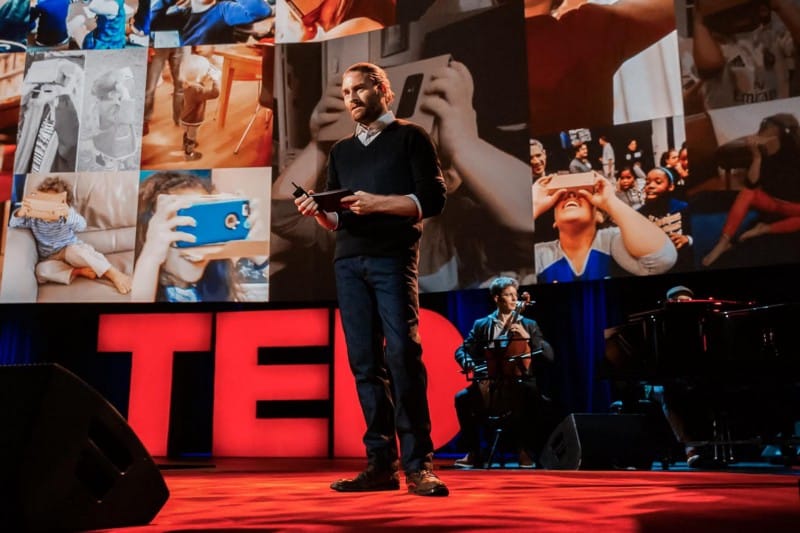 In a post on Medium, Chris Milk laid out the evolution of VR and the reasons for the name change:
In the past year, VR headsets finally reached the hands of the general public. The initial reaction — from the media, academics, and early adopters — was positively glowing.
But now we're at the point in the technology adoption cycle where we're starting to hear some naysaying reverberations in the echo chamber — like a publication several weeks ago that ran the following articles on the same day: "Why You Should Try That Crazy Virtual Reality Headset" and "Why the Virtual-Reality Hype is About to Come Crashing Down."

Yes, the reality of VR is currently lagging behind the promise. Content is limited. The "trough of disillusionment" in every hype cycle will inevitably come.
That reality "lagging behind the promise" is largely due to lack of content. Right now, a week or so of viewing will get you through all of the virtual reality experiences out there. It's definitely more than enough time to get through all the good ones. And then what do you do? Do them again?
VR Studio and Consumer Production
This will change dramatically as production ramps up in VR studios such as Within (I almost wrote Vrse again). It's already changing as the major platforms we regularly use incorporate VR, from Google Street View to Facebook.
But exponential growth will come as consumers and students become content creators. The arrival this fall of small, less expensive VR cameras such as Vuze will be a game-changer. YouTube is the best example – we don't depend on the large studios to publish content for us. Anyone can publish videos and the numbers are staggering:
Already, some 350,000 hours of VR video have been viewed on YouTube. But that's nothing when you realize that there's 300 hours a minute of content uploaded and approximately 8 billion video views on YouTube every day. And there is another 4 billion a day on Facebook. Virtual reality may have hit with a splash, but right now it's barely more than a small gust of wind in the middle of a hurricane when compared to the larger video ecosystem.
Put good VR cameras in the hands of users and everything changes. Especially when Google's Daydream platform leads to better VR headsets and Tango enabled phones get a stake in the market.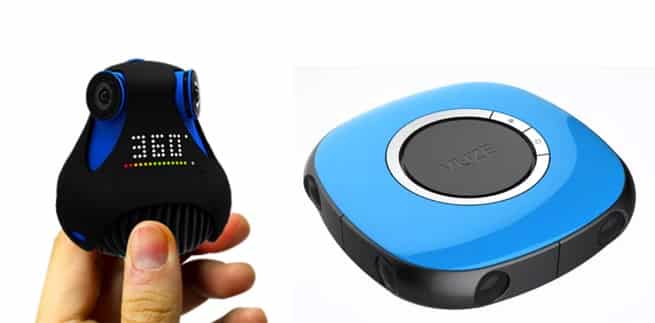 Within also announced a new round of funding with $12.5 million from Andreessen Horowitz and 21st Century Fox. According to Digital Trends, the funding will be used to work on social VR – where two people separated by distance can interact with each other.
The Future
Here's Milk on where virtual reality is headed:
Until now, storytelling mediums have allowed us to share approximations of human experience in external frames — forms that take up space in the physical world: books, letters, theater stages, movie screens, TVs, smartphones, tablets. While the stories we tell using these forms help bring us closer than ever to the lived experiences of others, they don't give us the ability to live within those experiences firsthand. Even in the case of cinema, which has been called "externalized consciousness", we witness, interpret, and internalize human experiences — but the medium is always external to us.

VR eliminates the need for external frames. For the first time, the medium is no longer outside us, but within us. The paint is human experience and the canvas is our consciousness. The idea of an externalized medium ceases to exist. That's why I think of VR as the last medium.
For the first time, we have a form of media that uses not a "sequence of symbols" but one that works directly through human experience, through being in the same space, communicating through the same sensations. It is the language of immersion, the language of ourselves. The language within.
And that has profound implications for how we teach, entertain and communicate.
Emory Craig is a writer, speaker, and consultant specializing in virtual reality (VR) and artificial intelligence (AI) with a rich background in art, new media, and higher education. A sought-after speaker at international conferences, he shares his unique insights on innovation and collaborates with universities, nonprofits, businesses, and international organizations to develop transformative initiatives in XR, AI, and digital ethics. Passionate about harnessing the potential of cutting-edge technologies, he explores the ethical ramifications of blending the real with the virtual, sparking meaningful conversations about the future of human experience in an increasingly interconnected world.