Virtual reality has been all about sight, but the Ryg haptic vest gives you new ways to feel VR experiences. To our mind, haptic vests have been what we'd charitably call a work in progress. They've gotten sleeker, do more than just vibrate everywhere at once, but they still fall short of conveying the intensity of human experience.
We were at Alejandro G. Iñárritu's virtual reality installation CARNE y ARENA (Virtually present, Physically invisible) this weekend – more on that to come – and just feeling real sand with your bare feet in VR conveys more than any tech solution available now. Haptic vests are further along than devices that give off aromas, but they're far from perfect.
Feel VR experiences with the Ryg
The Ryg haptic vest is a Kickstarter project of Woojer, a company that already gave us an intriguing haptic belt, appropriately named the Strap. As RoadtoVR notes, the Kickstarter description leaves something to be desired, so we'll go with their description instead.
Wading past some of the hypetastic bro-speak that permeates the Kickstarter itself, it appears Ryg, presumably like its forebears, can turn in-game sounds into body shaking haptics out-of-the-box, sort of like a 'buttkicker' for your entire torso. Unlike the single-actuator units that came before it however, the vest itself packs in eight actuators that are said to provide "silent, harmonic and powerful tactile sensations." Developers can tune the vest's actuators with both Unity and Unreal SDKs for greater immersion in VR, as the vest can hypothetically simulate things like gunshots and raindrops, so not only sound-based haptics.
The technical details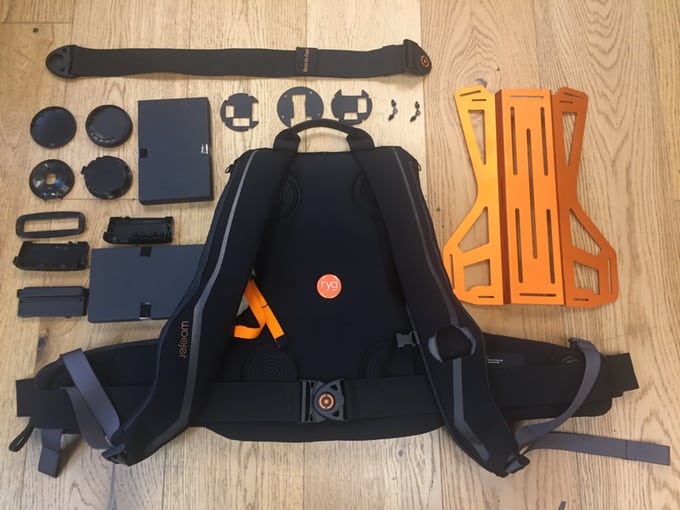 In terms of the technical aspects, the Ryg is lightweight, offers directional and dynamic feedback and last eight hours on a single charge. That's almost good enough for a full day of workshops and demos and makes it ideal for a VR lab.
The Osci elements inside the vest are unique, ditching the usual solution of mechanical haptic actuators. Instead, they act like musical instruments, creating frequencies that your body responds to.
The Osci™ actuator is designed without a resonator and generates the haptic sensation while maintaining complete silence. Placement of the actuators on body hotspots convince the brain, through the principle of Perceptual Inference (auto-completion), that the entire body is exposed to the high acoustic energy.
It's like wrapping yourself in a musical instrument that translates your virtual environment into tactile experiences.
As you might have guessed, it didn't take long for a project like this to get fully funded (a whole three hours, in fact) and we still have a month to go. The Ryg starts at $550 and developer units will be shipping by November 2018 followed by market shipments in February 2019. As always with Kickstarter, due diligence is in order.
Haptic tech and accessibility
A well-designed haptic vest has the potential to address some of the accessibility issues associated with virtual reality. It turns out that the creators of Ryg have been working with the Hard of Hearing community throughout the development process. VR creators talk a lot about the importance of directional audio for VR, but directional tactile feedback is essential for the HOH community.
One downside to Woojer's innovative technical solution – you're not going to be using this if you have a pacemaker. The Ryg's eight permanent magnets are not something you want wrapped around your torso.
What intrigues us
Besides the unique technical solution, our curiosity was sparked by the range of sensation it promises – "gunshots to raindrops". That covers a broad range of experience and got us thinking about sensation in VR and the pervasiveness of our future virtual experiences.
A decade from now, it might be inconceivable to put on an HMD without connecting it to the clothing you wear. And the haptic tech could be so good that – as with Google's Project Jacquard (remember that?) – it's simply woven into our everyday apparel.
Of course, that raises the stakes for the ethical issues we'll face. Just as it's easier to ignore flat screen video than a 360° / VR experience, it will be that much harder to disbelieve a virtual experience incorporating full haptic feedback.
Haptic tech in our future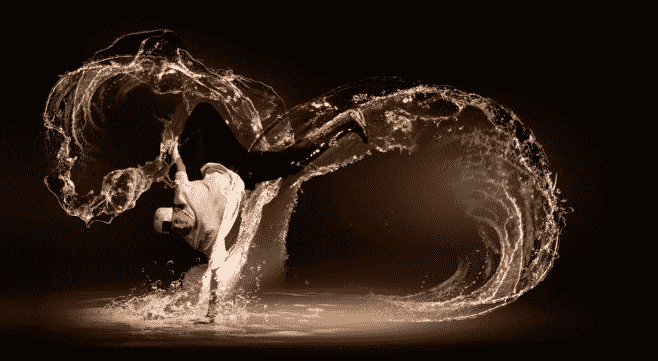 For a taste of what the future holds, try the Star Wars or Ghostbusters: Dimension experience from The Void. They use the Rapture vest which offers four different types of directional feedback and 22 haptic contact points. You really do feel like the ghost flew right into your stomach and exited out your backside. The Void has one of the best corporate taglines for this:
. . . you no longer play the game, you literally live it.
If you are looking for the complete experience, the full-body Teslasuit demoed at Consumer Electronics Show this year. More intriguing, they recently announced a partnership with Sony Pictures Television (SPT). Shades of Ready Player One in our future.
Keep an eye on the Ryg and other haptic solutions that let us feel VR experiences. Just as the new Oculus Quest standalone HMD is being largely marketed as a gaming device, so too are haptic vests right now. But gaming is the low-hanging fruit here.
We'll soon move into the much more fascinating – and complex – realm of virtual storytelling. And that opens up a whole new realm for the liberal arts and how we teach, share, and understand the narratives of our human experience.
It won't be long before you literally feel the characters and the environment of your virtual life.
Emory Craig is a writer, speaker, and VR consultant with extensive experience in art, new media, and higher education. He speaks at global conferences on innovation, education, and ethical technology in the future. He has published widely and worked with the US Agency for International Development, the United Nations, and the Organization for Economic Co-operation and Development (OECD). Living at the intersection of learning, games, and immersive storytelling, he is fascinated by AI-based avatars, digital twins, and the ethical implications of blurring the boundaries between the real and the virtual.