What would happen if you combined virtual reality education, entertainment, and shopping all in one platform? Educational purists might squirm but it's not such a foreign concept in higher education. If you do an analysis of current network traffic at colleges and universities, you'd find that students have already joined these three areas into one. They not only study, but spend a great deal of time in online gaming and, yes, shopping. I see the packages that arrive from Amazon for our student assistants (believe me, they're buying more than just textbooks).
Residential universities in the United States (and many other countries) are about far more than education. And as we know, children in K-12 settings (and outside of the classroom) often learn best through play. What would be so unusual for a company to try to combine education and entertainment into a single place, in this instance, a virtual reality platform?
A virtual reality education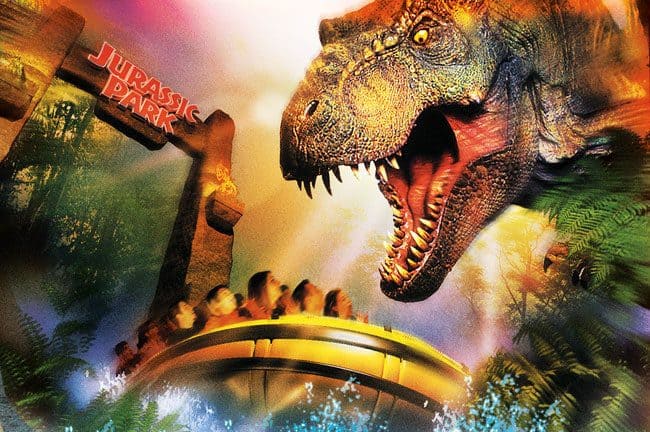 What triggered this question is the proposal from Landmark Entertainment Group (LEG), which jumped into the virtual reality scene (yes, it's getting a little crowded here) earlier this year. They are proposing a virtual reality platform and centers that combines education, entertainment and shopping.
If you're not familiar with Landmark, you may have already experienced their work if you've been on "Jurassic Park: The Ride". Millions have – it's the highly popular water-based amusement ride at Universal Studios. They know how to entertain people with big budget productions – developing the ride cost twice the amount spent on the film that was its inspiration.
Now, I'm not suggesting we will only engage students if we frighten them with mechanical dinosaurs or send them plunging down 85 foot water slides in fake rafts (though that might keep the sleepier ones awake). But listen to what LEG wants to do.
LEG's proposal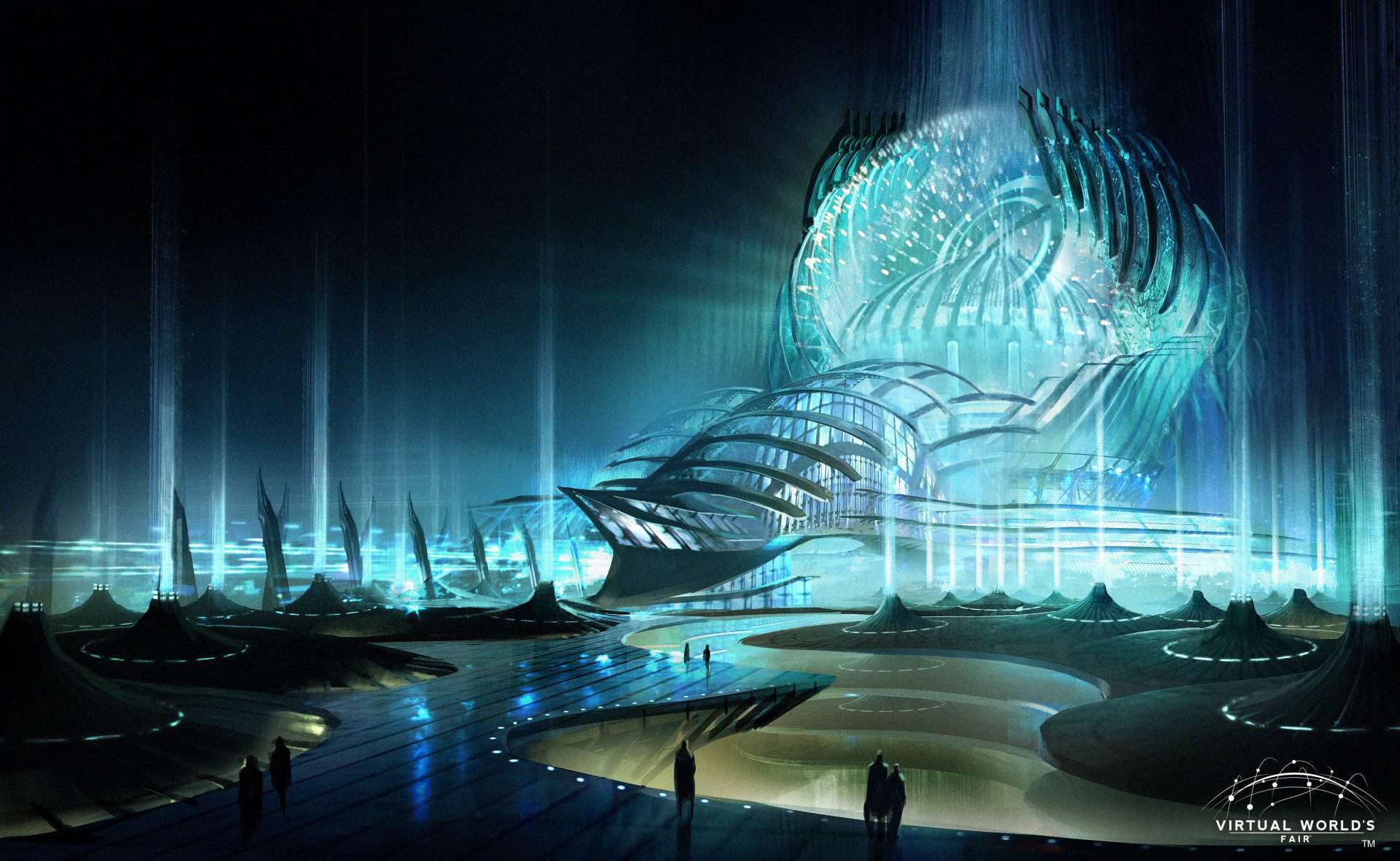 Landmark describes their proposal as:
the World's Fair tradition with modern virtual reality (VR) to create the concept for the Virtual World's Fair. The VR experience mixes real-time social interaction, entertainment, education, and shopping, just like a traditional world's fair . . .
One part of this project is to create virtual reality content for home use, utilizing Samsung VR Gear or Oculus Rift. But the more interesting side is to develop facilities that they refer to as L.I.V.E., or the Landmark Interactive Virtual Experience Centers. The centers would be based in 200,000 square foot complexes and offer a variety of educational and entertainment activities in long form virtual reality.
Though short on details, the Centers would include a "Passportal" area where users could explore
. . . national parks and monuments, capital cities, concerts, global festivals and holiday festivities.
In addition, there would be an "Intencity" area which
. . . is a celebration of the world we live in, and where the world's biggest and most important issues are experienced, empathized with, debated and acted upon by global citizens.
According to CEO Tony Christopher, programming might also focus on art and space exploration.
New ways of learning
We'll have to see what Landmark creates in terms of its virtual reality content. Perhaps it will amount to little more than entertainment with a few learning opportunities thrown in. There's a host of questions here: WIll be more like a convention center? A museum? A shopping center? Will people need to rent space and make reservations? Do you take part in groups or individually? These elements and many others will shape the format and the value of the learning experiences.
And of course, you could question whether it makes sense to use the model of a World's Fair. The original ones were definitely entertaining but largely focused on corporate needs and agendas. It's unclear how much the public learned at these events, though for millions it was their first introduction to what would become commonplace in the modern world – highways, suburban housing, television, etc. Surely, they captured the zeitgeist of their eras and perhaps Landmark would do the same.
But the L.I.V.E. proposal has the potential to offer something that could be transformative, especially through virtual reality experiences of other cultures. It could reach far beyond entertainment, and if the VR experience supports discussion of global issues, you're way beyond your average theme park (or World's Fair).
These proposals should inspire us
Ultimately, L.I.V.E. (or something like it) should inspire educators to think about using virtual reality to create new learning environments. Classrooms in both K-12 and Higher Ed are (mostly) filled with technology including computers, smartboards and the like. But while adding to richness of the learning experience, the hardware often does little to shift the fundamental paradigm underlying it. All to often, it's still a classroom with a teacher standing in the front. And quite honestly, an entertaining lecture is still more valuable than a boring PowerPoint.
Virtual reality has the potential to finally free instructors from the "classroom" itself. And just maybe, inspire us to embrace a new paradigm of learning that is truly experiential.
Emory Craig is a writer, speaker, and consultant specializing in virtual reality (VR) and artificial intelligence (AI) with a rich background in art, new media, and higher education. A sought-after speaker at international conferences, he shares his unique insights on innovation and collaborates with universities, nonprofits, businesses, and international organizations to develop transformative initiatives in XR, AI, and digital ethics. Passionate about harnessing the potential of cutting-edge technologies, he explores the ethical ramifications of blending the real with the virtual, sparking meaningful conversations about the future of human experience in an increasingly interconnected world.