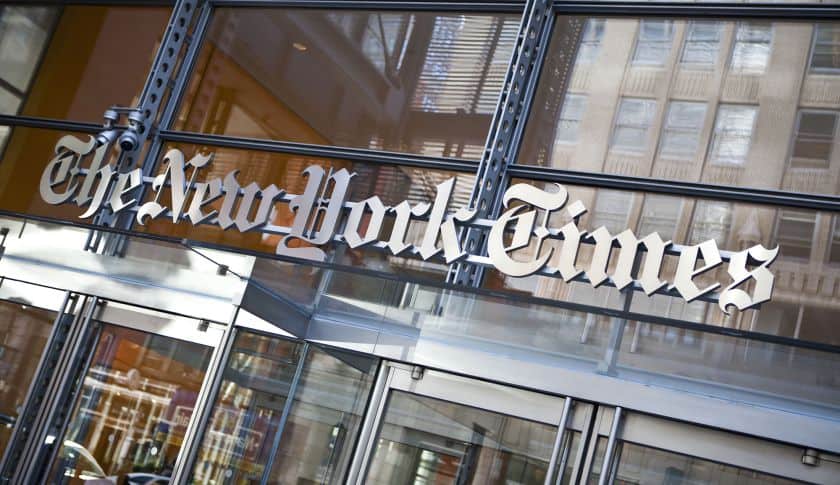 After layoffs, paywalls, and endless redesign of websites, what does traditional news media try next? Virtual reality of course. The New York Times announced a new NYT VR initiative in partnership with Google. This virtual reality project will include distribution of content and over a million Google Cardboard units to print subscribers of the Times in early November.
According to the Times:
The New York Times Magazine will release a new virtual reality film, called "The Displaced," about children uprooted by war. It can be watched with the cardboard viewers, which are used with a smartphone and will be sent to home delivery subscribers on the weekend of Nov. 7. Some digital subscribers will receive codes by email to redeem for a free viewer.
The Times has not been the first to go this route, but by relying on Google to supply the Cardboard VR units, they get around the issue of subscribers not having the right hardware.
Or, not knowing how to use it. Google Cardboard is not the best VR viewer around, but it's dead simple to use. All subscribers will have to do is download the NY Times VR app (available on November 5) and pop their Smartphone in Cardboard.
The NY Times virtual reality project
The Times first virtual reality project will follow the lives of three children, from Sudan, Eastern Ukraine, and Syria, chronicling how their lives were torn apart by three different wars. Strictly speaking, the film is not full virtual reality but 360 or "immersive video". Effective enough when you look at scenes such as the one below of an 11-year-old child walking through his former classroom in a school in Nikishino, which was destroyed in the conflict in eastern Ukraine.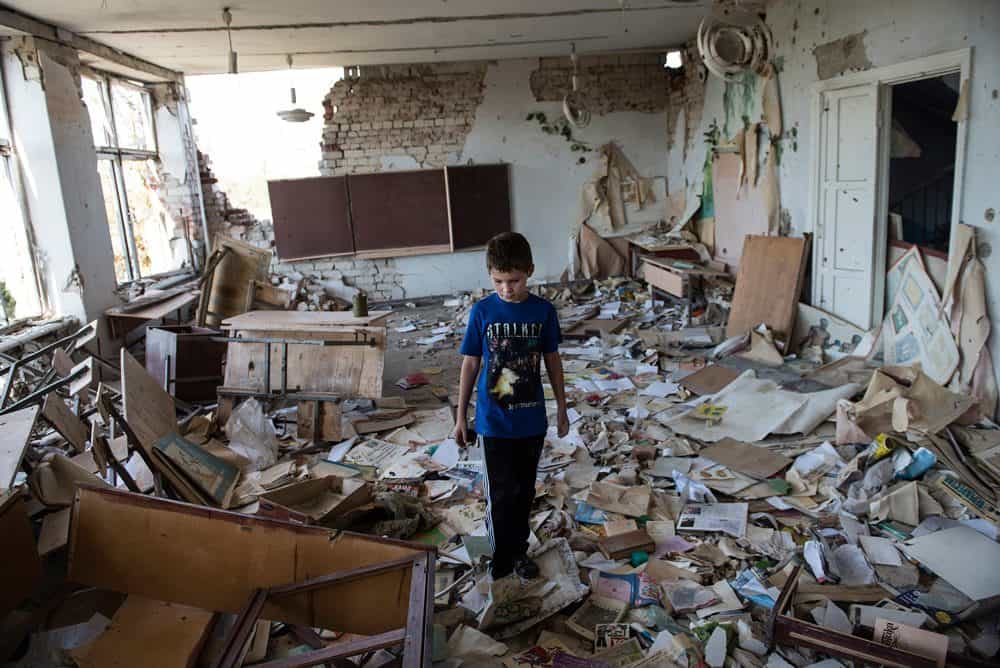 Changes at the NY Times
The Times has been on a roll over the past few months. A new digital strategy, creation of a breaking news unit, long form journalism that has gone viral, and codes for those who buy the Times at newsstands to try the digital edition. And now virtual reality, which includes the device from Google.
Is this the future of news media?
Clearly, the Times recognizes that storytelling will be different through immersive VR. According to the magazine's editor, Jake Silverstein,
The power of VR is that it gives the viewer a unique sense of empathic connection to people and events . . . In the context of international reporting and conflict reporting, where our readers rely on us to bring them news and stories from remote and inaccessible places, this has huge potential.
There have been other journalistic forays into virtual reality, including VR experiences of Syrian refugee camps and people surviving Ebola. But this the first by the institution that modeled the very essence of print journalism.
There's rich irony in the fact that a 164 year old institution will be the first to distribute over one million VR units for the most advanced form of digital storytelling that we have. The digital era has a way of putting strange bedfellows together.
It will be fascinating to watch how the paragon of old school media moves into virtual reality.
Emory Craig is a writer, speaker, and consultant specializing in virtual reality (VR) and artificial intelligence (AI) with a rich background in art, new media, and higher education. A sought-after speaker at international conferences, he shares his unique insights on innovation and collaborates with universities, nonprofits, businesses, and international organizations to develop transformative initiatives in XR, AI, and digital ethics. Passionate about harnessing the potential of cutting-edge technologies, he explores the ethical ramifications of blending the real with the virtual, sparking meaningful conversations about the future of human experience in an increasingly interconnected world.