If you're ready to watch the Super Bowl in VR, you're in luck. In a groundbreaking move, some of Super Bowl LI will be in virtual reality. Fox Sports is not doing a live broadcast of the entire game, but 20 game highlights. And it's not in real-time, but close enough.
The virtual reality segments will be available for all Android and iOS devices. In other words, you won't need a high-end VR headset like Vive or Oculus to watch. Google Cardboard or even your Smartphone will do for a 360 degree view. You just need to download the Fox Sports VR app to watch.
It's only the beginning of the use of virtual reality in sports. And it's not just about millions of people having a seat on the 50 yard line in a stadium that holds less than 80,000. Fans will eventually be able to look at replays from multiple angles and see pregame preparations in the locker room. Down the road, you can envision fans getting virtual autographs from players.
Super Bowl in VR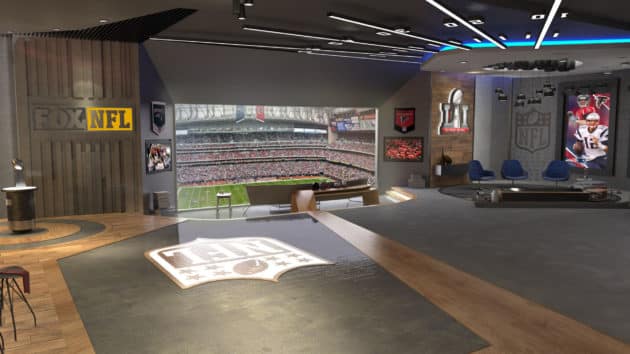 Here's the details on the broadcast from CNN Money:
During the game, four of the top plays in each quarter will be shown in VR. Those clips will be available in nearly real time but fans can also watch them after the fact. There will also be clips produced in advance.

Six cameras in Houston's NRG Stadium will show the action and fans can toggle between them to get different perspectives. There will be two cameras from the 50-yard press box, two cameras on carts and two in the end zones.
According to Geekwire, Fox is partnering with LiveLike, a VR platform company that develops live sports viewing experiences. Fox worked with them before to stream a college football game.
 The two companies will work with partners like Avid (augmented reality graphics solutions); Twizted-Design (graphical integration); EVS (UHD replays solutions); and Ateme (UHD and HD encoding solutions) on Sunday to make it all happen.
Puppy Bowl in VR
If you need more Super Bowl VR related activities, check out this year's Puppy Bowl in VR. This is the second year of the Puppy Bowl in virtual reality. Animal Planet has already posted some highlights on YouTube:
The game between the New England Patriots and the Atlanta Falcons begins at 6:30 pm ET on the Fox Network. We'll have an update after the game. 
Emory Craig is a writer, speaker, and consultant specializing in virtual reality (VR) and artificial intelligence (AI) with a rich background in art, new media, and higher education. A sought-after speaker at international conferences, he shares his unique insights on innovation and collaborates with universities, nonprofits, businesses, and international organizations to develop transformative initiatives in XR, AI, and digital ethics. Passionate about harnessing the potential of cutting-edge technologies, he explores the ethical ramifications of blending the real with the virtual, sparking meaningful conversations about the future of human experience in an increasingly interconnected world.