We're on our way to the Sundance VR program at the popular film festival in Park City. We'll have some reflections later this weekend and next week (assuming my fingers aren't too cold to type) once we explore the event. As always, there will be much to think about when immersive projects push the boundaries of our understanding of human experience.
The first VR experience in the Sundance New Frontier program was Nonny de la Peña's Hunger in LA in 2012. It's significant in more ways than one. The project inspired her intern, Palmer Luckey, to work on a mobile version of the VR headset at USC's research lab. That gave birth to an early version of Oculus and the rest, as they say, is history.
This year's New Frontier VR program
Most of the early immersive experiences in the New Frontier program were just basic virtual reality. Over the years, we watched as pioneering projects began to incorporate haptic feedback and later, interactive, multi-user VR. But there's a noticeable shift in the 2019 program. This year, artists are doing fascinating experiments with AR and Mixed Reality (MR). And they're leaping into the unexplored realm of VR and AI.
The potential of virtual reality is in a convergence of technologies – never about VR itself. And that convergence is finding a ready home at Sundance, which has always been about supporting artists who shift the structure of storytelling and the boundaries of authorship.
As Shari Frilot, curator of the New Frontier program noted in Wired,
What's really reflected in the show this year is that the human body is integrated into the frame of the experience. I was looking at the lineup and realized there was a physical body in every single one of these projects.
She's been thinking a lot about what she refers to as "biodigital" interaction. It's a concept that will feel right at home on Digital Bodies. We're finally starting to move beyond VR bounded by visual and tactile sensations to explore the full range of human experience.
The immersive projects using artificial intelligence are fascinating. This is where virtual characters begin to shape your behavior. If VR makes you the character in the story, VR (or MR) with AI can turn you into the character in someone else's story.
Is that virtual avatar a figment of your imagination?  Or are you a figment in hers?
It's also where a Pandora's Box of ethical issues takes rise – as if they are – no, we are – strapped to the side of a SpaceX Falcon Heavy rocket. Enjoy the ride – we all bought a ticket on this one whether we like it or not. More on that later.
Highlights of the Sundance VR program
We have a lot on our list to see this year, but the following stand out in the New Frontier part of the festival. There are other immersive experiences we want to see so don't take this as our definitive list. And part of the excitement of being at Sundance is in discovering the unexpected. Or seeing how an immersive project has implications for how we'll learn or interact with each other in the future.
The project descriptions here are from the Sundance VR program with some quotes from the excellent article at Cool Hunting, Six Significant Virtual Reality Works from Sundance's New Frontier Line-up. There are also good overviews of the New Frontier projects in Filmmaker and Indiewire.
It comes as no surprise that the film and design sites often do better discussing the Sundance VR program than the VR industry sites. It's not about technology. It's about human creativity and our future.
Traveling While Black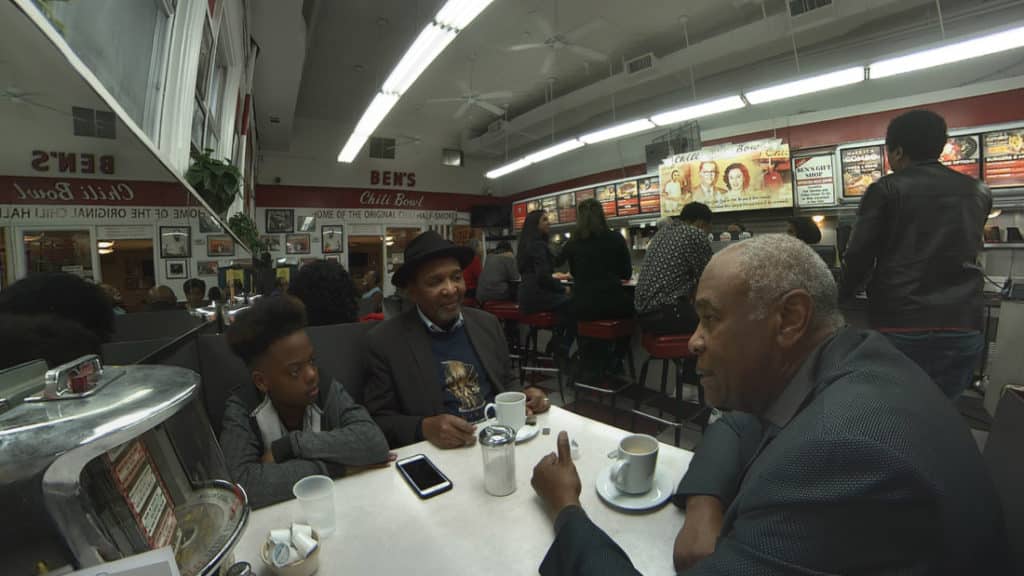 Traveling While Black takes you into an experience of America in the 1950s when African-Americans had to research in advance trips that meant finding hotels and restaurants. From the Sundance program:
The Green Book was a survival guide, first published in 1936, that African-American travelers relied on to avoid brutal discrimination; it listed safe places that would fulfill their basic needs. In 1958, Ben and Virginia Ali's new restaurant, Ben's Chili Bowl, joined the list. This installation invites viewers into Roger Ross Williams's emotionally moving VR experience about race and restricted movement in America, and afterward connect in an intimate booth at Ben's Chili Bowl.
The project was just released on Oculus and NYT Op-Docs this week.
Reach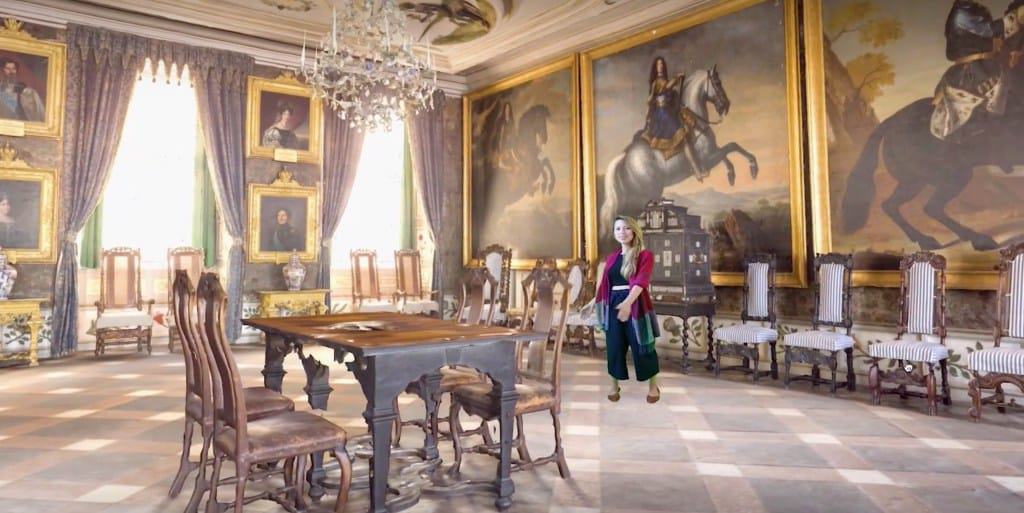 Easy-to-use 3D volumetric capture will be a game-changer for immersive experiences. It will let education, businesses and other organizations focus on creating experiences, not wrestling with technology. We're not there yet, but REACH shows how we're getting closer. It provides 3D volumetric captures of anyone that can be placed into any virtual environment. Not surprisingly, Nonny de la Peña is behind this along with some other very creative artists.
From the program,
It's impossible to explain to a friend how magical certain VR experiences feel. But now, Festival audiences will be able to share their feelings while their friends walk around the experiences with them. A kind of next-generation VR photo booth, REACH is an interactive installation that captures users in dimensionalized video and then places them into a volumetric location of their choice, creating a room-scale experience that can be shared online.
Gloomy Eyes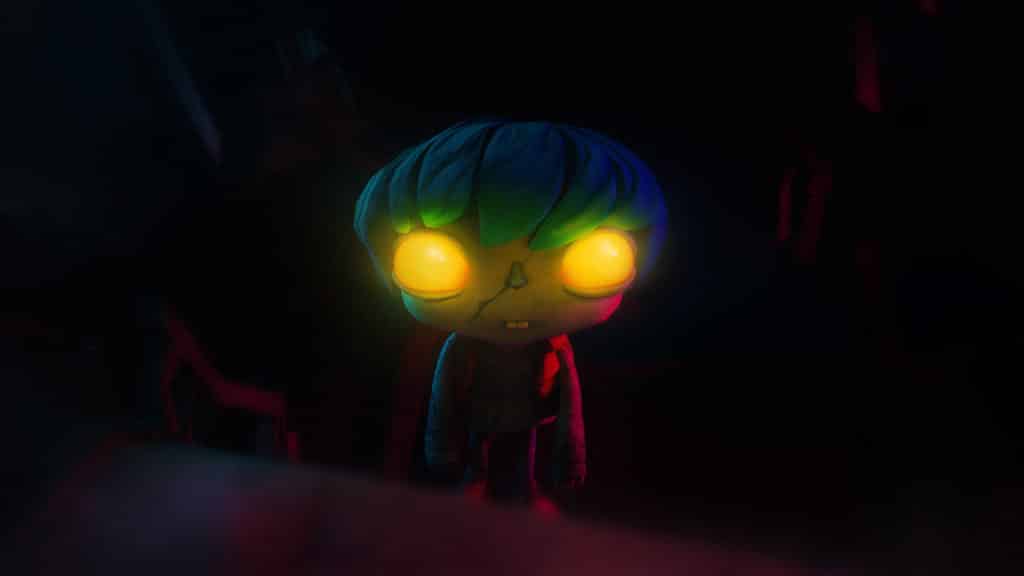 Projects like Gloomy Eyes continue to push the possibilities in immersive storytelling in VR. It's tough trying to find your inner balance, even if you are a zombie. 
In this exquisite VR experience, it is 1983 on a cold night in Woodland City, and being a zombie is still illegal. Like all of his kind, Gloomy is hiding in the forest, away from bounty hunters. The night is quiet, but Gloomy still tries to stay out of sight. He doesn't feel comfortable around others of his kind. While bitterness plagues the city, he strives to find a balance in his mysterious dual nature.
This is the first of a three-part series produced by Paris-based ATLAS V. They were the VR production house behind the amazing Spheres series.
Mica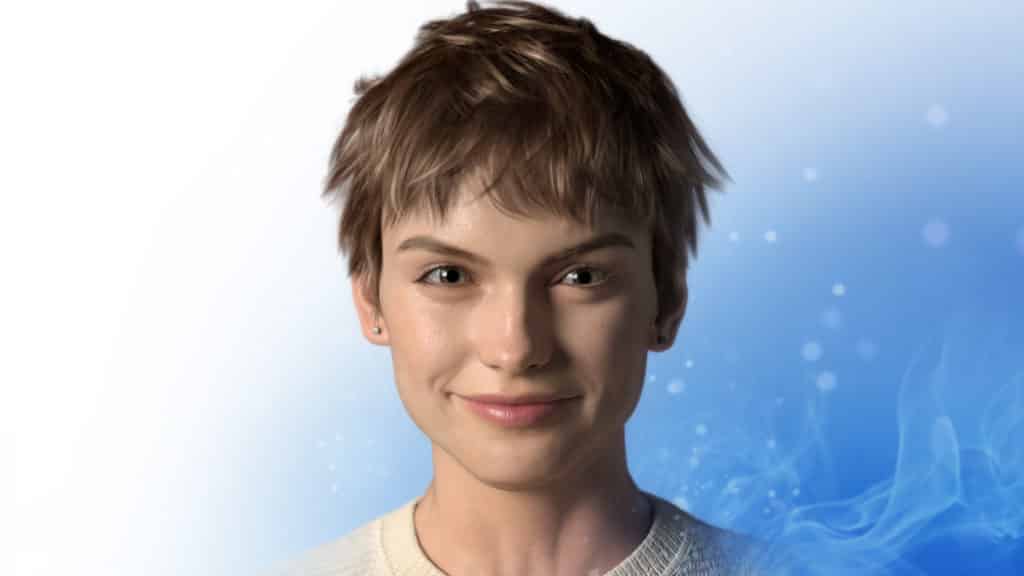 No surprise that Mica shows up at Sundance with the rapidly growing interest in AI-driven avatars. We first encountered Mica last year and are eager to see if Magic Leap can pull off this incredibly naturalistic, human-centric interface with AI.
We're not confident this can be achieved with the current state of our technology. Or that Magic Leap is the company to do it. But sooner or later, someone will. And once this happens, human experience will fundamentally shift. Media (whether it is film, VR, AR) will no longer be the mirror we hold up to ourselves. AI embedded in our virtual experiences will be.
From the Sundance New Frontier description.
I am Mica, the human center of AI and mixed reality. In this experience, I enter into a gestural exchange with you and contemplate my place in your world. Using surrealist ideas of representation and reality, I connect you with the culture that feeds me. Be my collaborator; let's make stories bigger, champion genius, and celebrate creativity. Join me at the beginning of my existence, as we pull from the past to create the future.
Emergence

Chris Milk and Aaron Koblin continue their creative partnership, exploring our perception of ourselves and the environments we inhabit but often ignore. This time, they're collaborating with Lead Artist Matt Pike and others in a deeply immersive VR crowd performance experience, Emergence.
What is the relationship between the individual and the crowd? This elegantly crafted VR experience places you inside an open-world environment to explore the primal feeling of maintaining your individual identity whilst being part of a crowd. Showing over five thousand intelligent human behaviors, this powerful VR experience is made possible by advanced graphics technology.
After going through Emergence, you'll never feel alone again. Or on the contrary, you may feel very, very alone as thousands of avatars crowd around you.
(antiquated) Augmented Reality 
This project is not at the New Frontier site but the iconic Egyptian Theater on Main Street. It's a two-part series that begins with filmmaker JB Ghuman Jr. taking you on a wild visual-sonic journey that combines both art and storytelling. This is not an AR or VR movie – which for some curious reason, everyone seems to be waiting for. It's immersive tech and performance art. Intermingling a range of technologies to create something entirely different.
Then, after the film, a troupe of dancers takes the stage. Put on your red-and-cyan glasses and experience a singular feat of stereoscopic shadow play. Light artist Christine Marie has been working with analog-generated shadows for over a decade, and she built her own 3-D stereoscope.

In (antiquated) Augmented Reality, Marie taps this Victorian art form by casting the dancers' shadows on a screen, while the audience watches through their 3-D glasses: it's an immersive, fever-dream dance experience both on the stage and immediately in front of your nose.
12 Years of VR at Sundance
The New Frontier VR program got underway thirteen years ago and is now an established part of the long-running festival. There was a time when they searched for virtual reality projects and hoped to find enough to attract festival goers. Now, they're inundated with creative experiments that push the boundaries of immersive storytelling. And as Indiewire points out, it's gratifying to see that 48% of the projects are directed or lead by a woman, 39% by an artist of color, and 9% by artists who identify as LGBT.
These projects extend far beyond their role in a popular film festival. The experiments undertaken here will shape storytelling in the future. And they explore how immersive experiences will impact every aspect of our lives.
Let us know if you're in Park City – we'd love to connect! And we'll have much more to report once we arrive and take stock of our rapidly approaching future.
Emory Craig is a writer, speaker, and consultant specializing in virtual reality (VR) and artificial intelligence (AI) with a rich background in art, new media, and higher education. A sought-after speaker at international conferences, he shares his unique insights on innovation and collaborates with universities, nonprofits, businesses, and international organizations to develop transformative initiatives in XR, AI, and digital ethics. Passionate about harnessing the potential of cutting-edge technologies, he explores the ethical ramifications of blending the real with the virtual, sparking meaningful conversations about the future of human experience in an increasingly interconnected world.