Immersive technology projects are showing up everywhere. Even in outer space. A project of Time and the always creative Felix and Paul Studios is putting VR cameras on the space station. The cameras went up last month on board a SpaceX Dragon cargo spacecraft. Initially, they'll capture elements of life aboard the International Space Station (ISS). But the goal of the project is a spacewalk in virtual reality outside the vehicle.
It will be the first time we've had an extravehicular activity or EVA (spacewalk) in cinematic virtual reality.
This isn't the first time a 360° VR camera has gone to space. European Space Agency astronaut Paolo Nespoli brought a Vuze VR camera with him as part of National Geographic's documentary series "One Strange Rock" in 2018.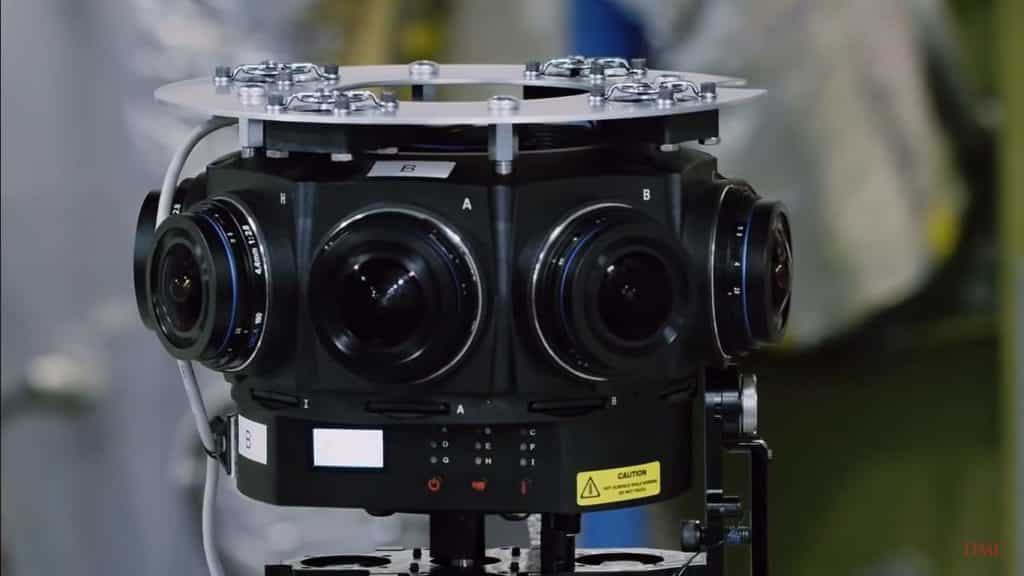 But the Felix and Paul project is sending some serious hardware up to the ISS. The cameras are custom-built units (as most things are for space), using an array of eight Z CAMs on a motorized rig.
They're anchored in place with an astronaut-configured platform to keep them from floating around. Otherwise, the motion sickness possibilities are, for lack of a better term, infinite.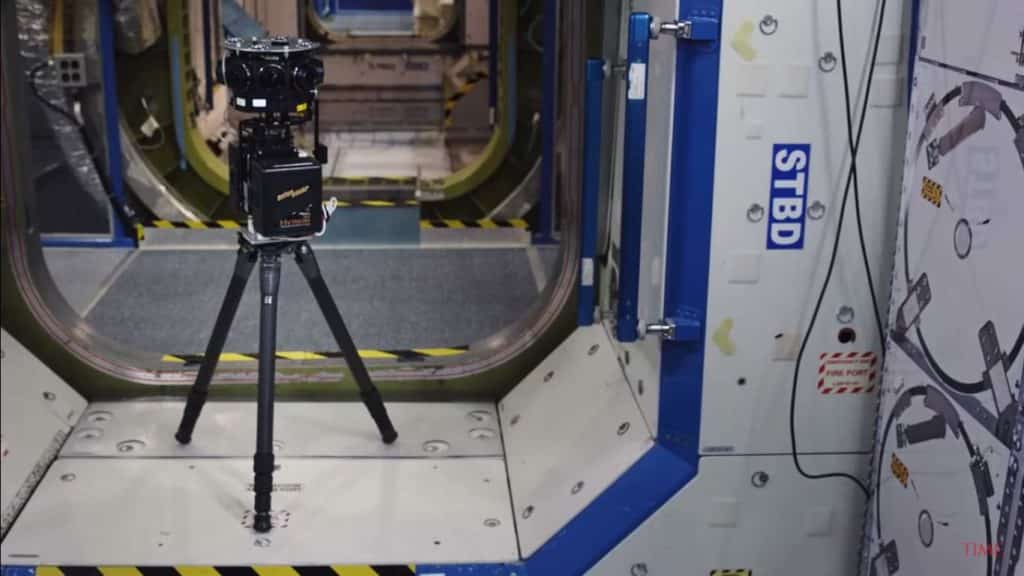 VR cameras on the space station
Here's the details from collectSPACE (can't believe we've missed this site before).
"We will take audiences inside and outside of the space station through the immersive and experiential power of virtual reality," said Félix Lajeunesse, creative director at Felix & Paul Studios. "We're going to look at the research, the science and the work that is done on the International Space Station. And we're also going to look closely at the reality and challenges of learning to live in space."

"Most of what we will film is going to be captured inside of the space station over a period of about nine months. But as the story builds up, it's going to gradually ramp up to a spacewalk, where we will take audiences outside the space station, alongside the astronauts, to capture the first ever cinematic VR spacewalk. We're pretty excited," said Lajeunesse.
The ISS Experience in VR and AR
NASA's has allocated 184 hours for the project which will wrap up at the end of this year. Time and Felix and Paul Studios will put the project on tour the as The ISS Experience. It will include a traveling museum installation and include both augmented and virtual reality elements.
Here's the trailer:
As Liz Warren, associate ISS program scientist with the Center for the Advancement for Science in Space (CASIS) put it,
There's no more immersive way of feeling like you were there with the crew than this virtual reality technology. There are 3D versions, there is video, but to actually feel like you're there, I think that is what is really exciting to NASA and is very exciting to the ISS National Lab.
This is only the beginning of the many ways we will use immersive technology for space exploration. First, it will be VR cameras on the space station. Then, if Elon Musk has his way, we'll have a VR experience of our return to the moon. And eventually, a live-stream in virtual reality when we first step foot on Mars.
That may sound profoundly ambitious, but no more so than the grainy videos that NASA managed to do in our first landings on the moon a half-century ago.
From the space station and beyond, immersive technology will make us feel like we were part of the experience. If that doesn't rekindle interest in space exploration, nothing will.
Emory Craig is a writer, speaker, and consultant specializing in virtual reality (VR) and artificial intelligence (AI) with a rich background in art, new media, and higher education. A sought-after speaker at international conferences, he shares his unique insights on innovation and collaborates with universities, nonprofits, businesses, and international organizations to develop transformative initiatives in XR, AI, and digital ethics. Passionate about harnessing the potential of cutting-edge technologies, he explores the ethical ramifications of blending the real with the virtual, sparking meaningful conversations about the future of human experience in an increasingly interconnected world.