Getting Zoom fatigued? You're not alone. We are – maybe because we're living on it almost all day, every day. So with the news today that the Spatial VR collaboration platform is opening up its doors with a free version and providing web-browser access, it's time to take another look.
That Zoom fatigue is real, and National Geographic has a good analysis of why conversations can be exhausting with groups of people lined up in little boxes looking like security camera footage. We've been using a smorgasbord of immersive platforms as alternatives, but they all seem to come with caveats. Bandwidth is an issue for some; others have limitations on what VR headsets you can use. Those that provide broad access are essential (especially if you want to teach with it), but we're not fans of their minimalist, cartoonish-like environments. It's our love-hate relationship with Mozilla Hubs. We were hoping that this decade would leave the Second Life ethos behind, but it seems to keep resurfacing.
Spatial is a Welcome Alternative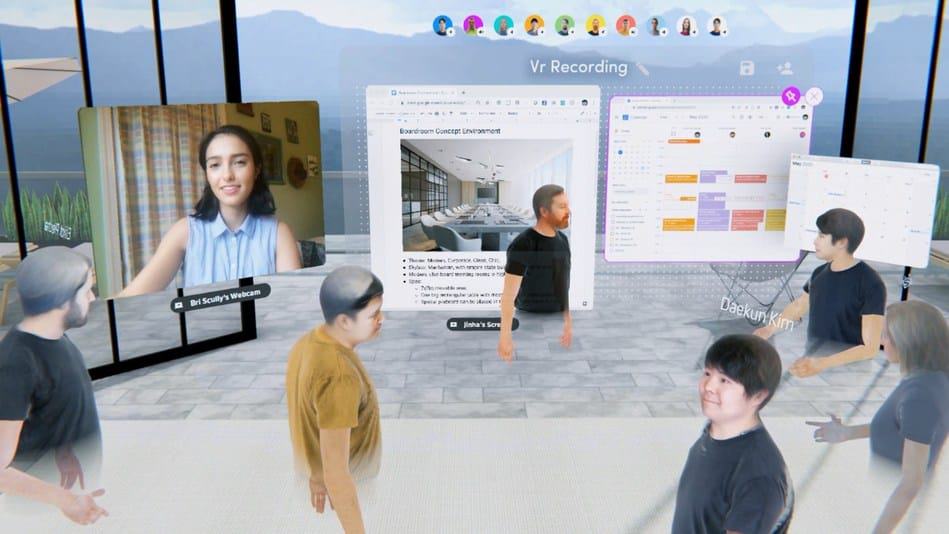 So it was a delight to hear that Spatial is offering a full-featured free version even if they'll pull back on this to some degree once we overcome the Coronavirus. And they've done more: the platform is accessible through a web browser, and it will be easier to get access through the Oculus Quest.
Spatial started as an enterprise collaboration platform, which made sense before the pandemic hit. But they've been bombarded with requests to make the platform more accessible. People are desperate for a video-conferencing alternative, hence Spatial's quick turn around.
Wired has the details on how the platform was being used for enterprise collaboration:
Companies like Mattel have designers that bring their creations into virtual meeting rooms and iterate on them in the naturally collaborative environment. Then, the designers bring in the team from China to show off the final manufactured product as a 3D render to compare their work and suggest alterations. This kind of virtual collaboration doesn't just allow people to work from all parts of the globe, it also removes the need for folks to fly to offices just to physically see product development.
With Spatial now opening up for nonenterprise users, it provides an alternative to the standard video conferencing platforms:
Video chat is a tool that was basically good for two things: very personal conversations in small groups or big webinars where you don't need to interact. But for anything in between it breaks down, and that's where we see Spatial really being a much more interactive and much more personal collaboration solution.
Spatial will be available on a wide range of devices from desktops to Android and iOS phones. As Engadget notes, you won't have the interactivity in the flat-screen version:  
Of course, it's a bit counter-intuitive to see Spatial bringing its futuristic mixed-reality tech onto 2D screens. But you can think of the mobile and web-based offerings as windows into its three-dimensional virtual meeting rooms. You can see everything your colleagues are collaborating on, as well as drop notes and files. And from their perspective, you're a giant floating video screen. Web and mobile viewers can't take advantage of the "hands-on" interactivity Spatial allows, but at least they can see what's happening.
That flat-screen users can share resources and watch what's going on is a major step. And the platform excels in handling bandwidth issues for an immersive environment. You're essentially watching a video feed of the action with everything rendered in the cloud instead of on your local device. You may be a floating 2D screen, but at least you have some access to the immersive environment and can collaborate in limited ways. 
A Few Caveats, Still
Despite the welcome news from Spatial, there are still some features begging for improvement. We found the avatar creation easy enough and with tolerable results – but some users will be looking for more. The platform is still significantly better with an HMD – after all, it was designed with VR headsets in mind. You get moving arms, mouth, and eyes, all of which make Spatial so compelling as an immersive space.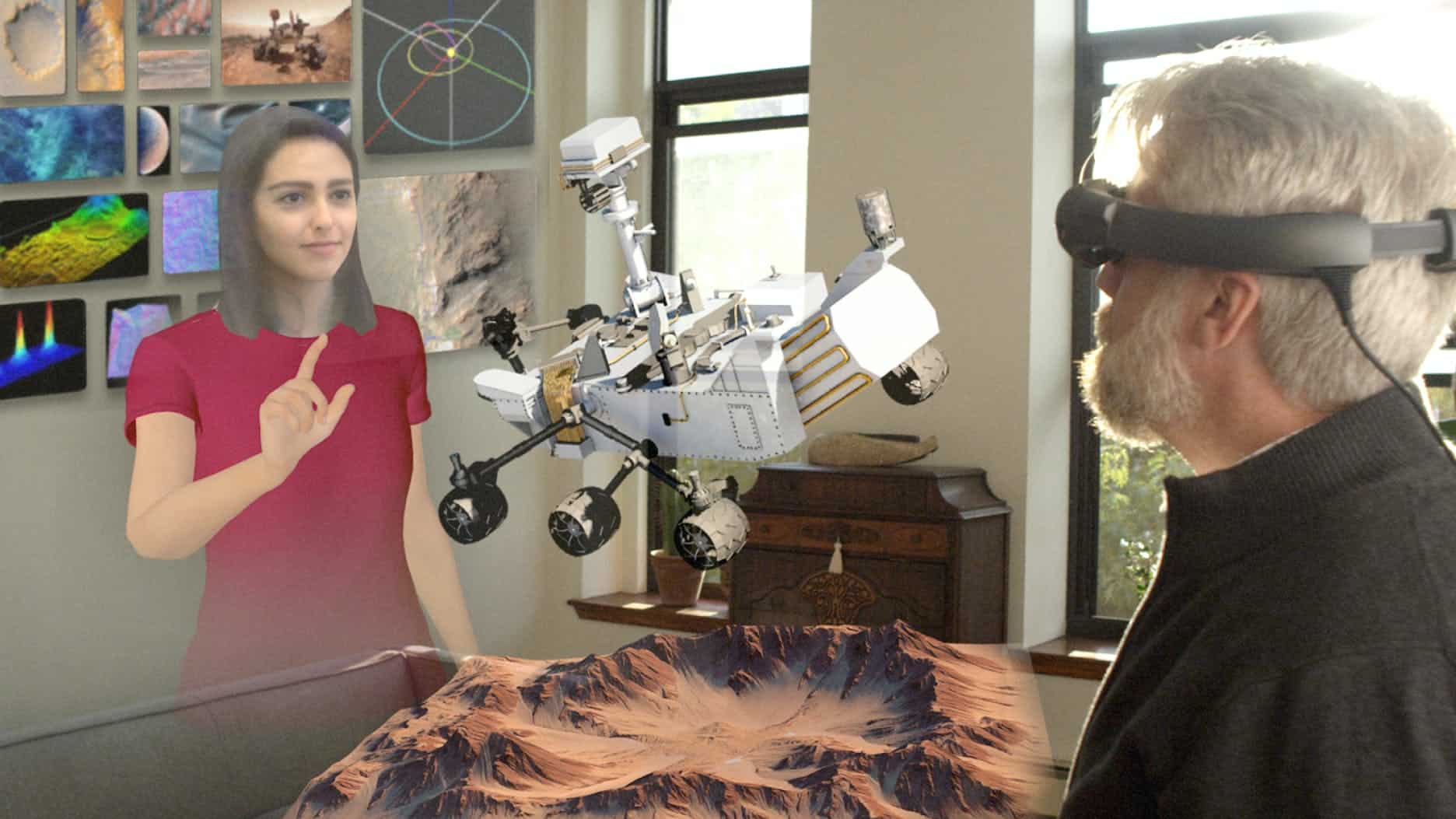 Spatial still has a strong focus on collaborating on 3D models. But we suspect that with opening their doors and so many people needing to do remote learning, Spatial will add features for K-12, higher education, and virtual meeting space.
Spatial may now find new uses in the broad range of human experience. One of the perverse oddities of our COVID-19 infected lifestyles is that we often find ourselves using the same video-conferencing platform for work, family, celebrations, and . . . even funerals.
We'll be watching Spatial over the next few months to see if it can counter the Zoom tsunami and all its frustrations. The free access and web-browser support just removed two major obstacles and the easy Oculus Quest access is a major bonus. Being tethered to a PC while in an open collaborative virtual space never made sense to us.
We'll be in Spatial and let us know if you see it as a solution to the challenges of communicating and working remotely during this difficult time.
Emory Craig is a writer, speaker, and consultant specializing in virtual reality (VR) and artificial intelligence (AI) with a rich background in art, new media, and higher education. A sought-after speaker at international conferences, he shares his unique insights on innovation and collaborates with universities, nonprofits, businesses, and international organizations to develop transformative initiatives in XR, AI, and digital ethics. Passionate about harnessing the potential of cutting-edge technologies, he explores the ethical ramifications of blending the real with the virtual, sparking meaningful conversations about the future of human experience in an increasingly interconnected world.